Gordon Ramsay from 'MasterChef' Is a Doting Father of 5 Beautiful Kids — Meet Them All
"MasterChef" Gordon Ramsay is more than just a tough food critic. He is also a doting father to five beautiful children.
The British chef is a certified family man. His children – Meghan, fraternal twins Holly and Jack, Matilda, and their baby brother Oscar – have grown so close with each other, as can be seen on Instagram. 
Born last year, Oscar is a wonderful addition to the Ramsay family. Under the care of his parents Gordon and Tana, the little boy is sure to grow up like his siblings – responsible and independent.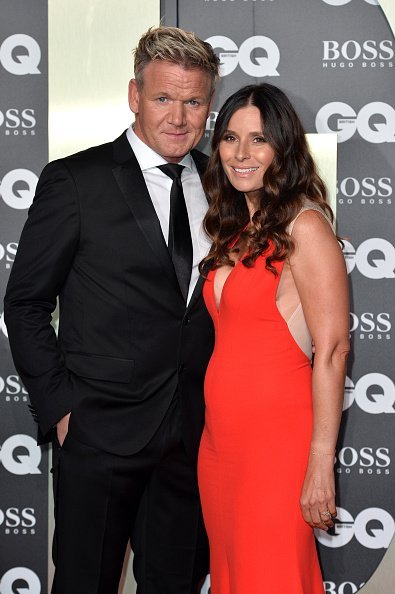 THE RAMSAY SIBLINGS
The chef's eldest daughter, Meghan, is the first to graduate from college, as reported by Hello Magazine.
Gordon posted a sweet tribute to her firstborn, who finished at Oxford Brookes University last year. Gordon captioned an Instagram photo of Meghan in her graduation dress:
"So proud of this young Lady [Meghan] our first Ramsay ever to graduate with a degree [Oxford Brookes University]."
LITTLE CHEF
Meanwhile, Jack and Holly are passionate about helping charities, as reported by Delish. They once joined a marathon run to raise money for the Great Ormond Street Hospital Children's Charity. 
Of the first three siblings, Matilda or "Tilly" is the one aspiring to follow in his father's footsteps. She even has a cooking show titled "Matilda and the Ramsay Bunch." 
Although he is a famous and wealthy public figure, Gordon does not allow his children to fly first class with him.
NO EXCLUSIVE TREATMENT
Aside from a show, she also has a cookbook titled, "Matilda and the Ramsay Bunch: Tilly's Kitchen Takeover" in 2017. Matilda has been the usual guest on all Gordon's television appearances. 
Matilda, who recently turned 18, shares the same birthday with his father. In October last year, Gordon revealed that her daughter dated  Luciano D'Acampo, the 17-year-old son of chef Gino D'Acampo, as reported by Pop Culture. 
Gordon is a famous chef all over the world. Although he is a famous and wealthy public figure, Gordon does not allow his children to fly first class with him. He said:
"At that age, at that size, you're telling me they need to sit in first class? No, they do not."
He also revealed that none of his children will inherit his fortune. It's his way of not spoiling them with material things and teaching them to work hard for it. 
The Ramsay bunch are close with Victoria and David Beckham's children as they have grown up together. Gordon, however, has reportedly forbidden his children from dating any of the Beckham siblings. 
When Jack and Holly celebrated their 18th  birthday, the twins got a shout out from Brooklyn and Romeo Beckham. They have been good friends ever since they were kids.
Gordon's four children are now grown up and have started exploring their own interests. Gordon is one proud father supporting them through and through. 
While they celebrate the accomplishments of their four older children, the couple also take notice of baby Oscar's little achievements.
Tana recently posted a cute photo of Oscar on Instagram, showing him rocked a graduation outfit after completing his sensory class.