Steve Harvey's Wife Marjorie Accused of Spending Her Husband's Money as He Works Hard after Posting Egypt Vacation Pics
Marjorie Harvey recently came under attack from trolls who accused her of spending her husband's money after she posted pictures of herself on a vacation.
Steve Harvey and his wife of thirteen years, Marjorie, recently took a trip to Cairo, Egypt. Apparently Majorie posting several photos of herself enjoying the country did not sit well with some people as they came for her.
The socialite was pictured on a Quad bike with the pyramids of Giza in the background. This caused a major backlash from social media users who labelled her as a gold digger and accused her of not including Steve's picture in the collage.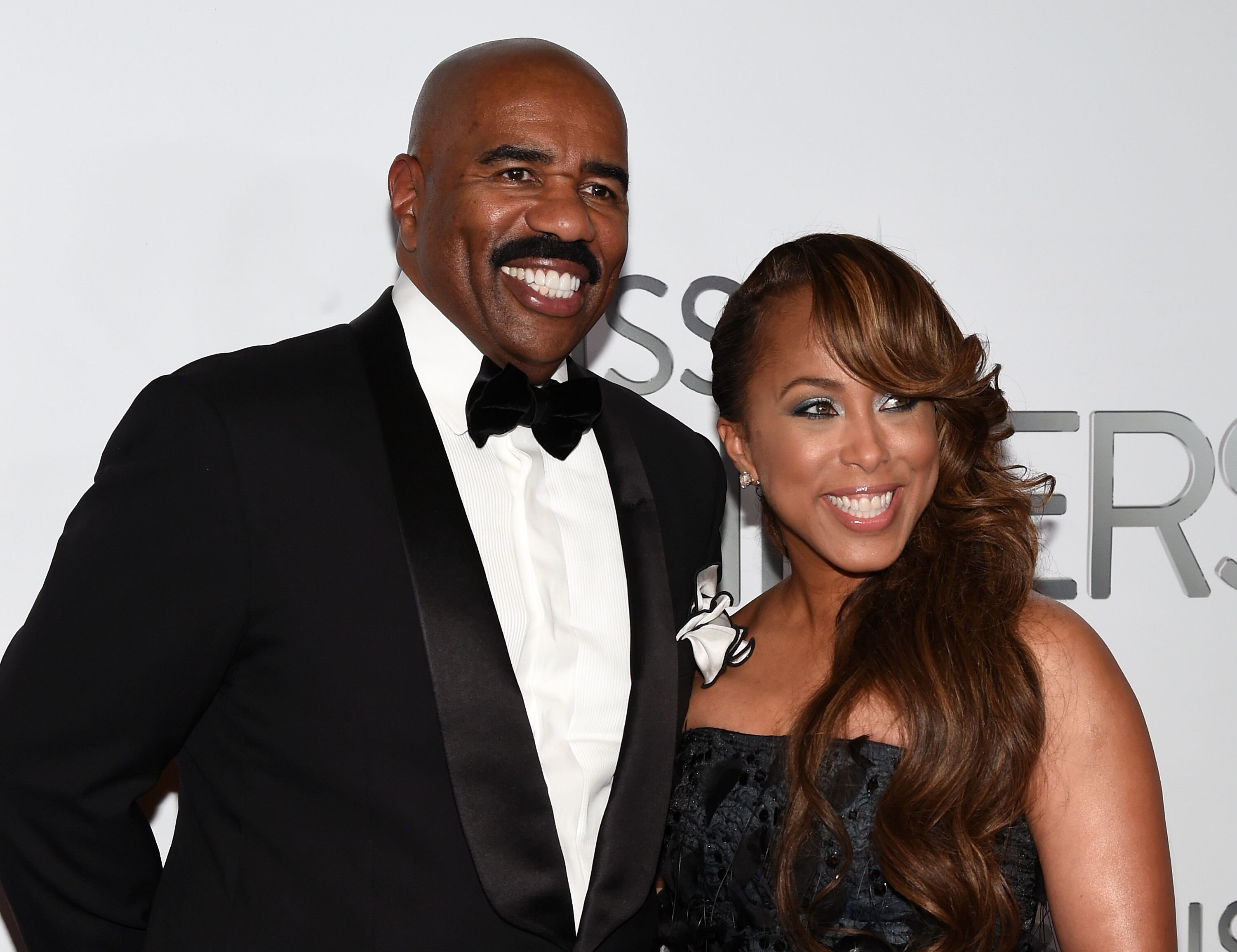 One user commented on the picture, implying that Steve does all of the hard work while Marjorie spends the money. Another fan commented, stating that he was not a hater but wanted to know when she worked.
While Marjorie did not respond to any of the comments, her fans did not have it. They took to defending her in the comment section while slamming down assumptions about the mother of three. Replying to one of the critics, a user wrote:
"You act like she's a gold digger, she did make money before she met Steve. She raised three kids on her own."
While Marjorie might have a lot of people who support and love her, she has continuously come under attacks and being labelled "a gold digger".
In August 2019, the couple went on a month-long yacht trip to celebrate Majorie's birthday, with her posting a bunch of pictures. She was once again criticized and accused of spending all of her husband's money on the lavish vacation.
It also mentioned Steve's cheating history, Marjorie's extravagant lifestyle, and a host of other issues.
Not allowing trolls to attack his wife or marriage, the TV Host, replied to the sinister comments under his wife's picture. He pointed out that they love each other, and while some might not believe it, it was possible for two people to really be in love.
Despite Steve's response, cynical followers still attacked the couple's marriage and doubted their love for each other. Supporters of the couple, however, stepped in to defend them. One fan wrote:
"...If she knows how to make him happy, more power to her! Quit hating, and be happy for them!"
Steve and Marjorie Harvey have enjoyed a successful relationship over the years, but their marriage always seems to be under attack from trolls.
In May 2019, rumors of the Harveys getting a divorce hit the internet. In an online report, Steve was said to have been in a divorce war. 
The report added that he was working on liquidating his asset and moving things to his name to avoid a messy divorce. It also mentioned Steve's cheating history, Marjorie's extravagant lifestyle, and a host of other issues.
Marjorie responded to the rumors by clearly stating that they were fine and that they lived above gossips as a family. Steve also affirmed that there wasn't going to be a divorce and that the Harveys were here to stay.