Steve Harvey's Wife Marjorie Poses on Quad Bike with Pyramids in the Background during Egypt Trip
Steve Harvey's wife Marjorie took a trip to Egypt where she rode on a quad bike while roaming around the famous pyramids in the background. 
Marjorie Harvey is on yet another adventure, this time touring the beautiful Great Pyramids of Giza in Egypt. She shared new updates from her trip, wearing a mustard yellow and brown jumpsuit, a red and white scarf that covered her face, a pair of sunglasses, and a pair of heels as she traveled the area through a quad bike.
Steve and Marjorie Harvey are known for taking luxurious vacations around the world every couple of months.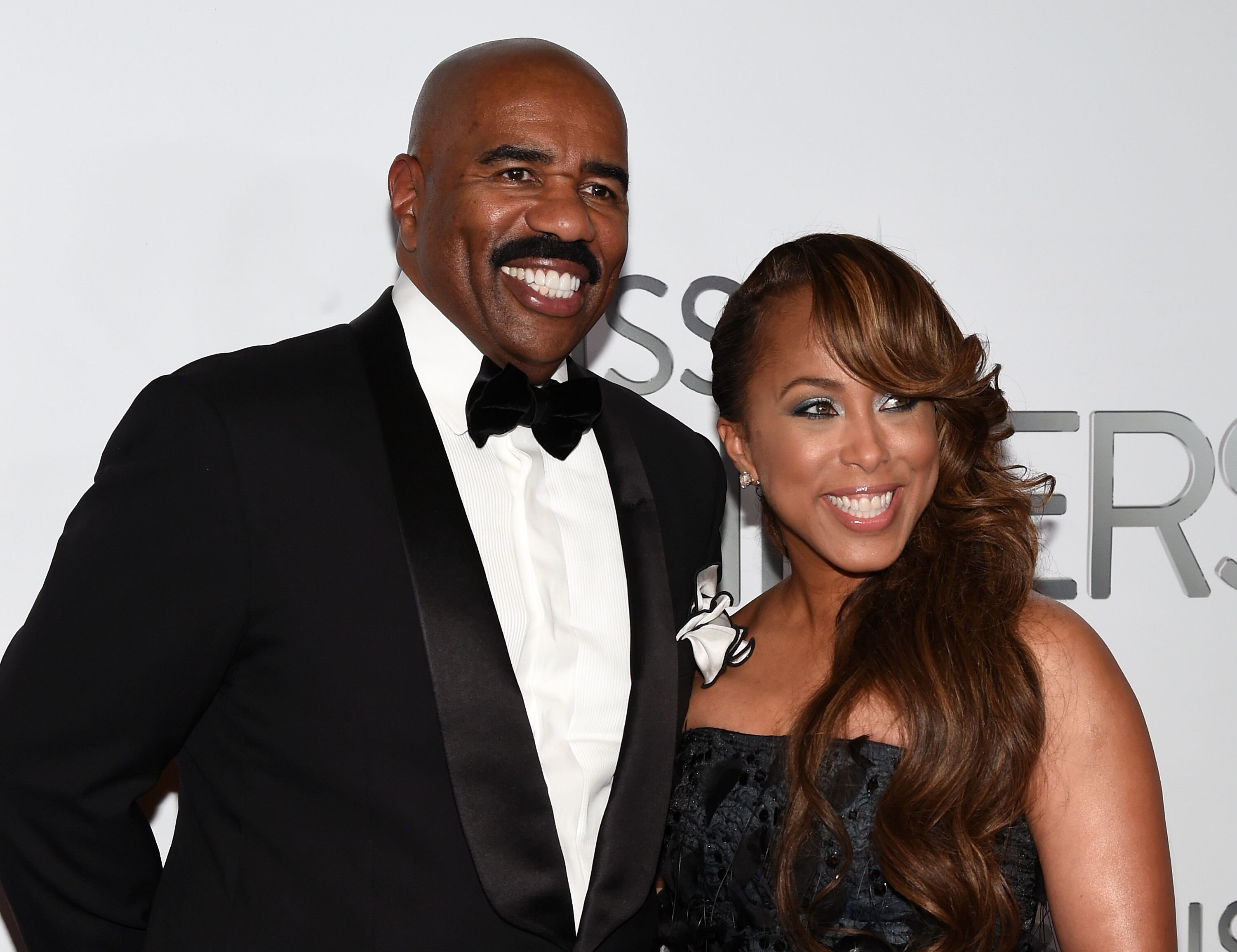 TOURING THROUGH EGYPT ALONE
While Marjorie posted a picture of her and Steve on first-class seats on an airplane, her pictures prove she's been touring through Egypt solo. It is unclear where Harvey was during their trip, but it seems he was with her in the country throughout their stay, the same way he's done that through the years.
Aside from visiting the famous pyramids, she also enjoyed cruising through the Nile River on a boat, before touring the city by land through a horse carriage. Harvey made sure to see all the best sights that Egypt has to offer, and she made the most out of it even if it meant seeing it alone. 
ENJOYING HISTORY'S BEST SIGHTS
Of course, Marjorie Harvey had to see the Great Pyramids of Giza more than once to soak up its grandeur, taking two trips there to see it by riding a camel and through a bike. Harvey also visited the Great Sphinx, even blowing a kiss to it as her photo op with the ancient wonder. 
After a couple of days, the happy wife posted a picture alongside Steve while riding on a Rolls Royce, revealing that they've made it back home safe and sound. 
A TRAVEL-LOVING FAMILY
Steve and Marjorie Harvey are known for taking luxurious vacations around the world every couple of months. In fact, just last month, she took a luxury trip to Aspen, Colorado, with her children and grandchildren, enjoying a cozy ski trip with all of them. 
Their fun-filled family affair was shared with the rest of their fans through dozens of photos on Instagram, that featured gorgeous snow sights and a whole lot of pictures of her adorable grandchildren.
Clearly, Steve and Marjorie Harvey have been enjoying life in the best way they can, spending their hard-earned money on amazing family trips that equal to solid quality time together.