Steve Harvey's Wife Marjorie Poses on Camel with Pyramids in the Distance in Photos from Egypt Trip
Steve Harvey's wife, Marjorie, is bent on living her best life, and she doesn't care who knows it, as she stuns in amazing new photos.
Steve Harvey's wife, Marjorie, has been known to blow her social media fans away with the occasional glimpse at her opulent lifestyle.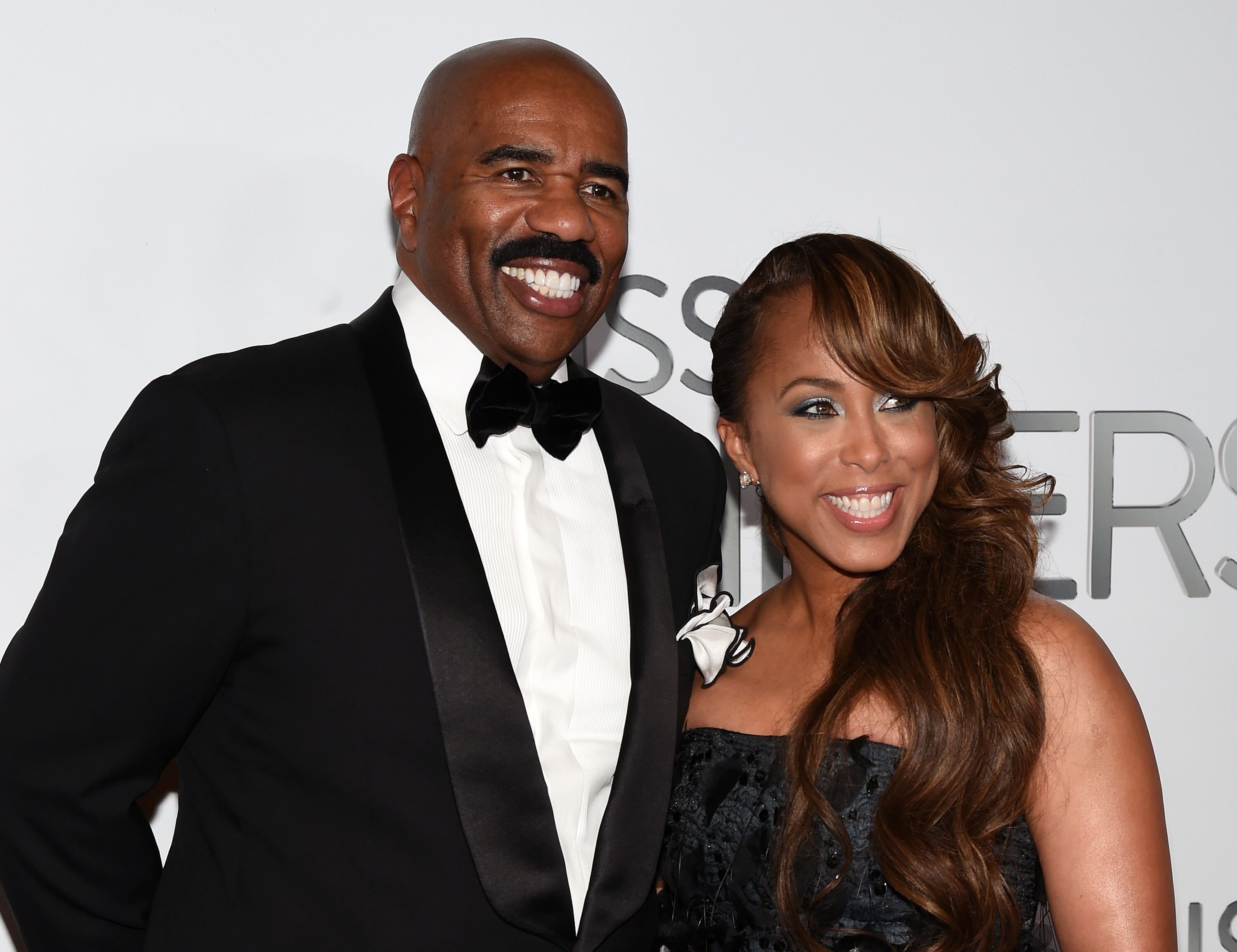 The mother-of-seven did it yet again when she shared a series of new snaps that showed her living her best life in Egypt.
Another member of the Harvey family who popped up in the news in recent times was Steve after he committed...a fashion faux pas. 
While the first two images she shared showed her riding a camel in the desert, another set of pictures showed her chilling with and even blowing the pyramids some kisses. 
Fans made no hesitation in liking the posts, as most of them stated that the shots were "beautiful."
This wouldn't be the first time that Marjorie has shared insights into her holiday style this year, as Atlanta Black Star disclosed that she had flown her grandchildren out in a private jet for a family ski trip. 
The grandkids she flew out included Benjamin, Elle, Noah, Rose, and Ezra, who was all smiles as he held on to a juice box.
The site reminded fans that one of Marjorie's daughters, Lori Harvey, has frequently made headlines for her rumored music industry romances. 
Lori, however, recently confirmed her relationship with rapper, Future, while celebrating her birthday in Montego Bay, Jamaica.
Another member of the Harvey family who popped up in the news in recent times was Steve after he committed what Atlanta Black Star referred to as a fashion faux pas. 
The site reported that fans had dragged him after he shared a throwback video that featured him testing out a green bubble vest that he wore at the start of the new year.
Unfortunately, the vest the "King of Comedian" wore was initially paired with a long green cardigan coat and pair of slacks, which fans found unforgivable.
Many of those fans took to his comment section to ask him what he thought he was doing when he tried on the outfit.
Before the outfit drama, Page Six revealed that Steve and Marjorie had been seen wearing bedazzled face masks while sitting in first class. 
The couple's action had come after anxiety over the spread of coronavirus had risen in most parts of the world.
As a way to avoid the infection, many, including Steve and his wife had taken to rocking surgical masks whenever they were out and about in public.