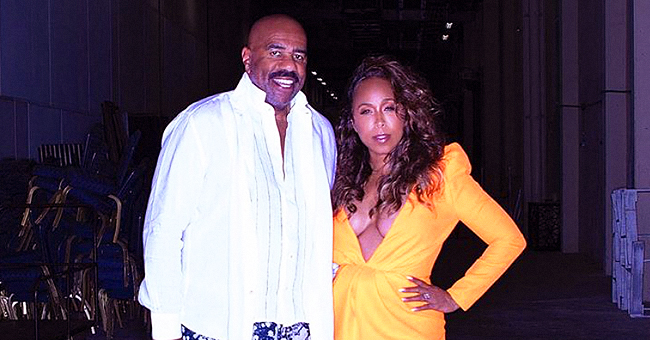 Instagram/marjorie_harvey
Marjorie Harvey Shares Pic of Gorgeous Flowers from Steve Days after Lavish Birthday Celebration
Steve Harvey sure knows how to make his woman feel special as he sends her beautiful flowers and a note.
Barely days after he treated his wife, Marjorie, to a lavish birthday party at a Mexican resort, Steve Harvey sends flowers to her.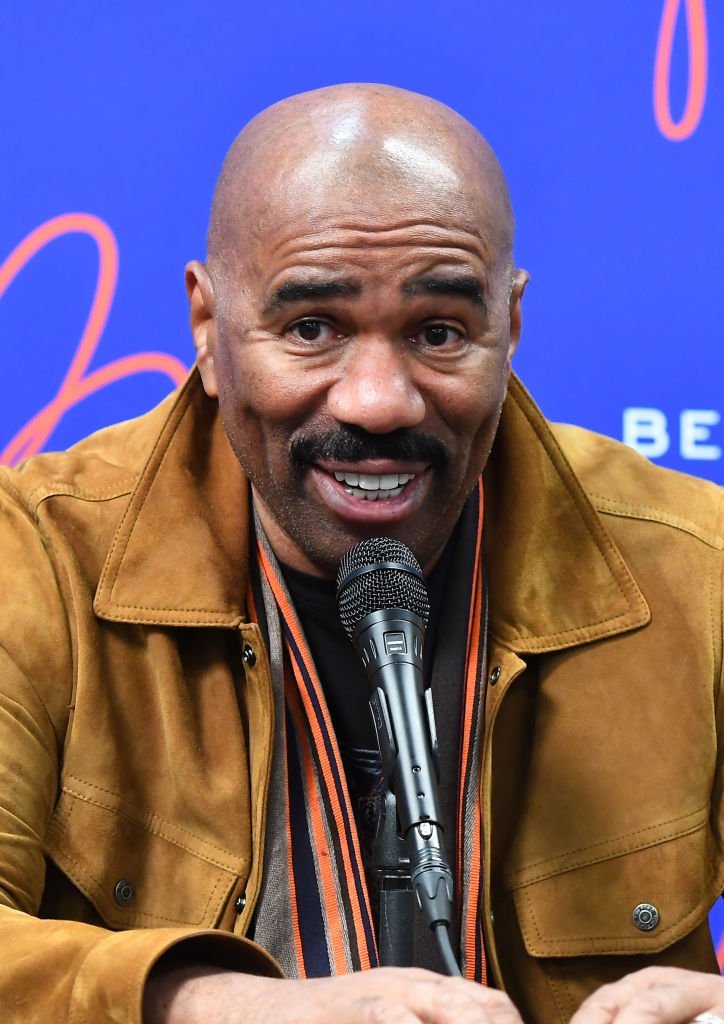 Steve Harvey attends 2019 Beloved Benefit at Mercedes-Benz Stadium | Photo: Getty Images
Taking to Instagram to gush over the sweet move from her man, Marjorie posted a close-up of the flowers while thanking him.
After liking the post over 20,000 times, fans subsequently took to the comments to praise Steve for including a cute note with the flowers.
A fan stated that she zoomed into the card because she's usually more excited about the note than she is about the actual gift.
One fan commented that the couple is "blessed" with another adding "that card is everything."
A fourth and fifth fan added that the "card spoke volumes" and a sixth fan called https://prnt.sc/pkif04 the note "priceless."
As mentioned earlier, Marjorie's post is coming days after she celebrated her 55th birthday with a birthday bash in Mexico according to Bossip.
The mother-of-three wore a floral playsuit and diamond earrings as she had a swell time with her husband and their guests.
Additionally, the guests enjoyed an exceptional performance by "Differences" crooner, Ginuwine. Photos of the party surfaced online after the celebrant posted them to her Instagram feed during the week.
Marjorie shared photos that showed her and Steve arriving at the party scene while adding close-ups of her guests having the time of their lives.
She also posted personal snapshots she posed for with her guests.
To celebrate her birthday, Steve posted a picture of him and Marjorie standing on a stairwell as they smiled at the camera.
In the caption, the TV personality and comedian let the world know that he appreciates the presence of his wife in his life.
Fans loved seeing that side of the couple as Good Housekeeping disclosed that they have been through a lot in their marriage.
The pair was most recently accused of going through a messy separation and divorce – a claim which both parties have since denied.
The denial, however, hasn't stopped fans from accusing the pair of having a terrible relationship.
On Steve's birthday post for his wife, a troll stepped in the comments to shade Marjorie per an Atlanta Black Star report. The troll accused Marjorie of spending Steve "right to the poor house."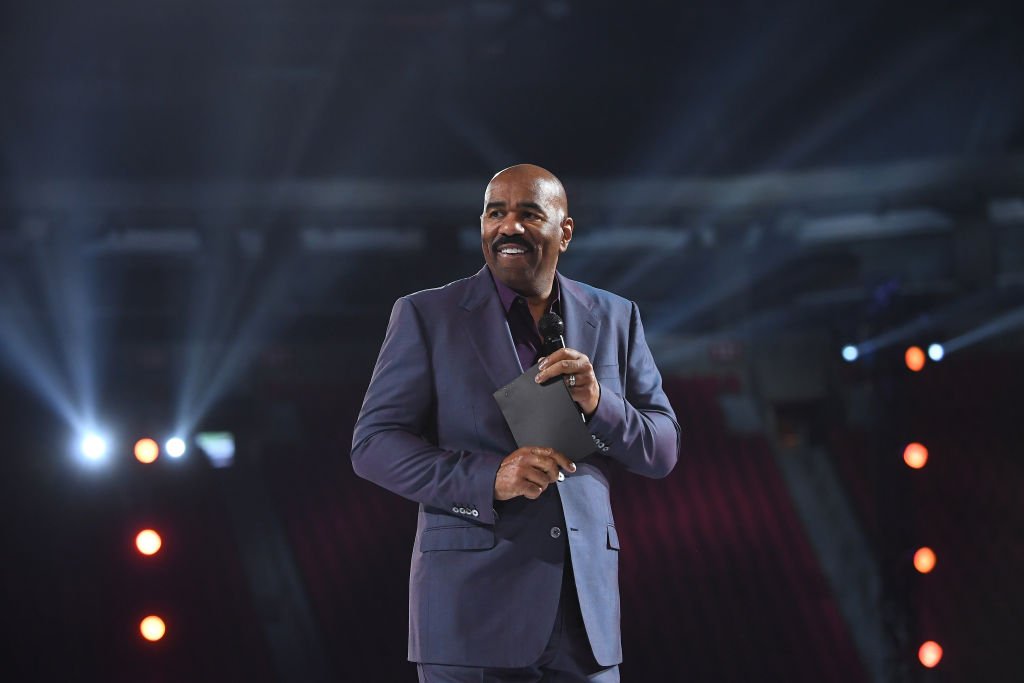 Steve Harvey speaks onstage during 2019 Beloved Benefit at Mercedes-Benz Stadium | Photo: Getty Images
This incident won't be the first time fans will call Marjorie a 'gold digger,' as Atlanta Black Star continues to narrate
Back in August, Steve
spoke
up in defense of his marriage and his wife
stating
:
"Truth is…I love her, and she loves me, that's a fact. You know 2 people really can be in love… It really is possible."
Please fill in your e-mail so we can share with you our top stories!