Dwyane Wade Gives Smiling Daughter Kaavia James a Sweet Kiss in Recent Post
Fans and followers of Shady Baby were thrilled to yet another day-brightening image of her and father Dwyane, as he gave the toddler a sweet kiss while throwing her in the air.
It's the Shady Baby again giving her fans and followers a heart-melting moment with her father, Dwyane Wade. The two shared an image from one of their sweet moments and lovers could not help but swoon.
The Wade's are probably the most relaxed family on the surface of the earth right now. From sharing beautiful moments to supporting their kids with their lives decisions, Gabrielle and Dwyane are setting the pace for other parents.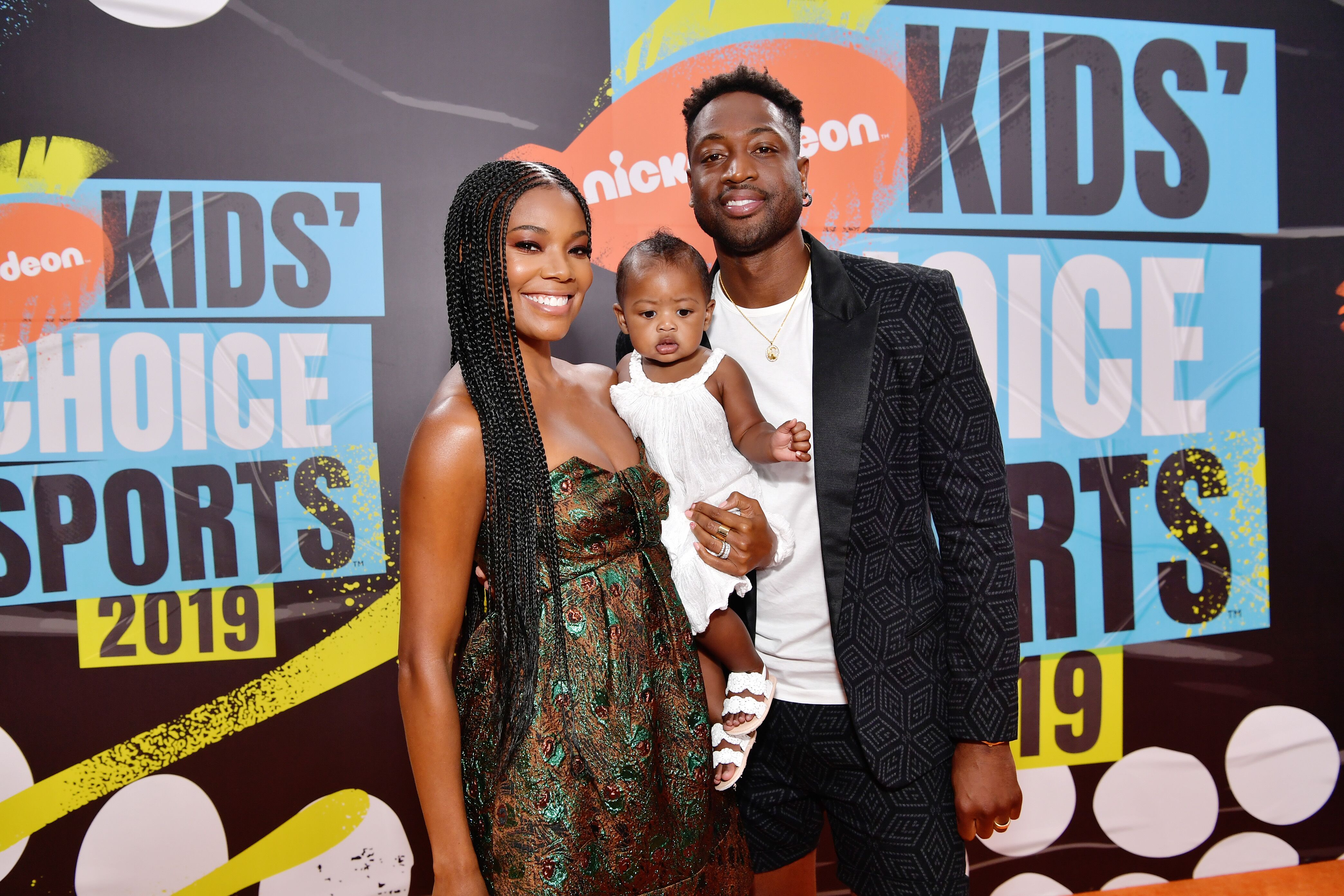 In a recent picture shared on Kaavia James' Instagram account with over one million followers, the father and daughter could be seen laughing and having a good time.
The picture showed Dwyane throwing Kaavia up in the air while giving her a sweet kiss on her cheeks. The toddler could be seen laughing as she seemed caught in the moment. The interesting and funny caption read:
"Daddyland fast pass comes with a free du-rag and churros."
From the picture, it could be seen that Dwyane was shirtless while wearing a black du-rag and spotting a silver necklace on. He had his hands firmly clasped on Kaavia's sides holding on tightly to her.
Shady Baby, on the other hand, had on black trousers with a black shirt that had inscriptions on it while also spotting a silver hand chain. The toddler who had a toy tucked in one hand used the other hand to hold on to her dad.
Gab will be releasing her first children's book titled "Welcome to the Party."
As usual, when it comes to Shady Baby, the comments section will be teeming with loads of comments expressing their love for the one-year-old.
In the over 400 comments on the post, it could be seen that it was all love for the family. Some expressed that Kaavia was looking gorgeous day after day while someone mentioned a funny fact. The person said:
"Dang! DWade got some strong genes all his kids take after him."
While it is true that Kaavia has her father's genes, her mother, the delectable Gabrielle Union, has expressed that Kaavia got her attitude from her.
Not one to have her life kept private, her Instagram pages gives an inkling into the wonderful moments shared with the public.
Recently, one of those moments was when she played Peek-A-Boo at the boutique. And another is when she stole the show at her daddy's retirement party.
Because of Kaavia, children can expect to have a new surprise and book to read as Gabrielle has revealed that she will be releasing her first children's book titled "Welcome to the Party," which was inspired by Kaavia.