Dwyane Wade & Gabrielle Union's Daughter Kaavia James Sweetly Naps on a Shoulder in Adorable Photo
A recent picture shared on Kaavia James' Instagram account shows the toddler soundly asleep as she uses her daddy's strong shoulders for support.
Few moments in life bring so much joy and happiness to the life of a person. For a parent, it might be little things like watching a child sleep after having a long day.
Dwyane Wade and Gabrielle Union shared a picture of their daughter Kaavia James as she sleeps after what is assumed to be a tiring day.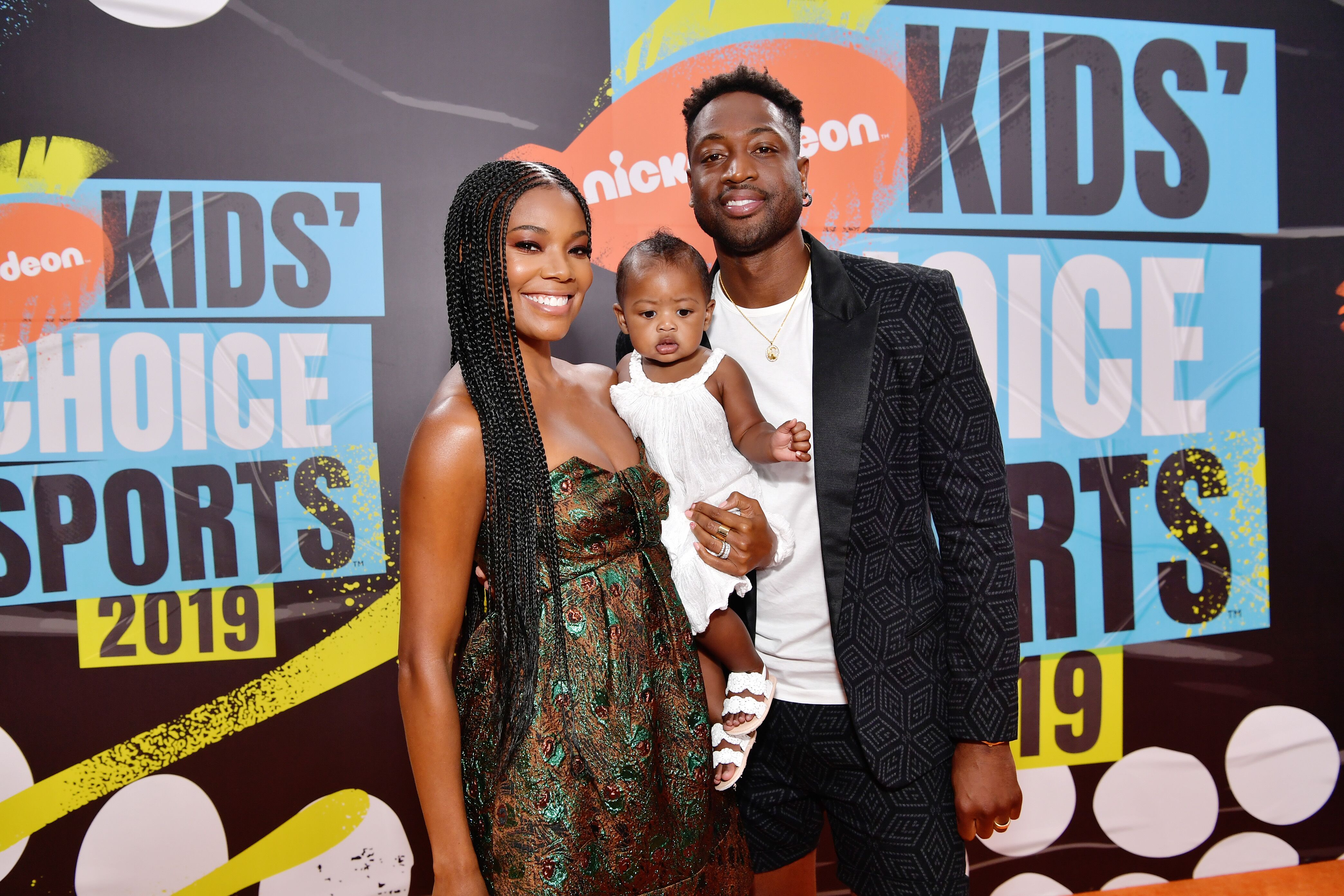 STRONG SHOULDERS
The cute image shows Kaavia deeply asleep on the strong shoulders of her father. The picture was posted on Kaavia's Instagram account run by her parents and was captioned:
"Noooo, I'm super close! Traffic is nuts! Waze says another 15 min. ?? Remember, #ShadyBaby stays woke."
The picture which was taken from behind Wade showed Shady Baby to be deep in sleep with her hands dangling by the side while her father held her tender frame while wearing a black shirt.
SHADY BABY IS TIRED
The comments section came alive, with many people attesting to how cute Kaavia looked even while she was asleep. Some also pointed out that she had adorable cheeks and looked like her father.
she admits that now she is learning from him more than she can ever imagine
Some people went on to ask Gabrielle and Dwyane why they were putting Kaavia through so much stress as she needed to be enjoying herself. In all, it was evident that the baby was tired and exhausted, perhaps from having a long day out with her parents.
KAAVIA JAMES
Kaavia is the last child of Dwyane and Gabrielle, and she is such a delight to behold. The one-year-old is full of life and has the most amazing facial expressions, which has earned her the nickname "Shady Baby."
Her Instagram account, which is run by her parents, has over a million followers making her one of the most followed celebrity babies.
In her own right, Kaavia is a show stopper as she tends to pull off really cool poses such as the one she pulled on her daddy's jersey retirement ceremony. 
COOL PARENTS
Dwyane and Gabrielle are always open about their flaws as they are about their strengths. Speaking of his wife, Dwyane has acknowledged that she does her best to lift him up while allowing him to be true to himself.
He also expressed that despite their busy careers, the course of their relationship and marriage has been worth it because they both ensure they try to spend time together.
Similarly, Gabrielle had expressed that when she wanted to marry Dwyane, she thought she was going to be the teacher in the relationship because of the ten year age gap between the two of them, but she admits that now she is learning from him more than she can ever imagine.
The duo are parents to five amazing children, and they have mentioned that one thing that keeps them going is that they make sure they take their parenting roles seriously.