Chrissy Teigen Posts New Pic of Son Miles & Asks Fans to Say Something Else Apart from Comparing Him to Dad John Legend
Chrissy Teigen delivered another dish of cuteness to fans with a photo of her adorable son, Miles. Who else has seen that mouth shape? 
Chrissy Teigen doesn't want to stop sharing photos of her cute kids with the world. Luckily, fans don't want her to either. Over the weekend, she gave son Miles the spotlight. 
The former model shared a sweet picture of her one-year-old son to her Instagram account. The post, which garnered over 700k likes, is found below.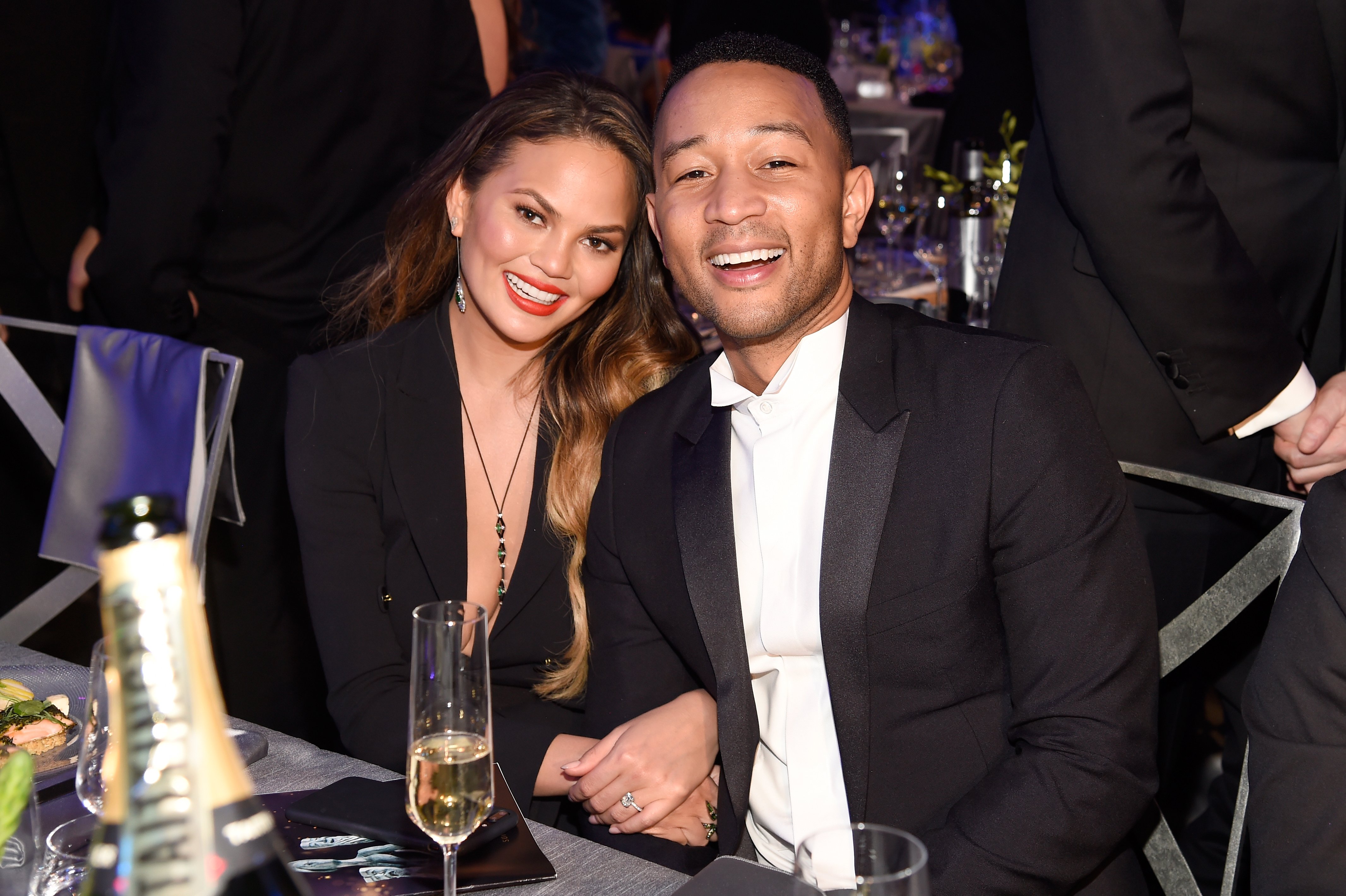 Teigen delivers does of cuteness
Teigen, 34, shares son Miles and three-year-old daughter Luna with Grammy-winning husband Legend. Like most moms, she's always eager to share photos of the cute tots.
On Sunday, Teigen shared a picture of Miles with her 28.4 million followers. In it, the tot rested his head on a table that appeared to be designed with cracks. 
Miles looks cute & care-free
Miles wore a dark sea blue sweater and looked up in the shot. Because of the way his hands rested under his cheek, his bottom lip was pushed up as he held his mouth open. 
Since his birth, fans have compared Miles to his dad in terms of looks. Teigen attempted to thwart comments about it in her caption, writing, "I get it. He looks like John. Please leave a new comment I beg [you]."
Fans ignore her wishes
Unfortunately, some people ignored her plea and went ahead, saying the same thing anyway. A few did it intentionally for fun, while others seemed oblivious to Teigen's request. 
Last week, Chrissy herself compared the kids' photoshoot to her and John. The cookbook author shared a behind the scenes clip as well as two shots from the shoot. 
Carbon copies of Chrissy & John
me and john ??? pic.twitter.com/eyyXApGru5

— chrissy teigen (@chrissyteigen) March 3, 2020
"Me and John???" she wrote on Twitter. Of course, her followers were eager to agree that Miles is Legend's exact copy, and Luna is her mother's twin. 
The clip from the shoot was also proof that the kids inherited the ability to be comfortable in front of the camera — not to mention extremely photogenic. 
In the video, the siblings sat on a high white stool, striking poses for the camera. Miles has his arms in the air at first before he lowers it and smiles with his sister. The pair are just too cute.