Chrissy Teigen Reveals That She Wants to Remove Breast Implants That She Got Early in Her Modeling Career
Chrissy Teigen opened up about body confidence and revealed she had breast enhancement surgery at the beginning of her career because she wanted them "perky."
The 34-year-old model and mom of two got candid with Glamour UK about plastic surgery and how she feels about it now for their Spring/Summer 2020 issue.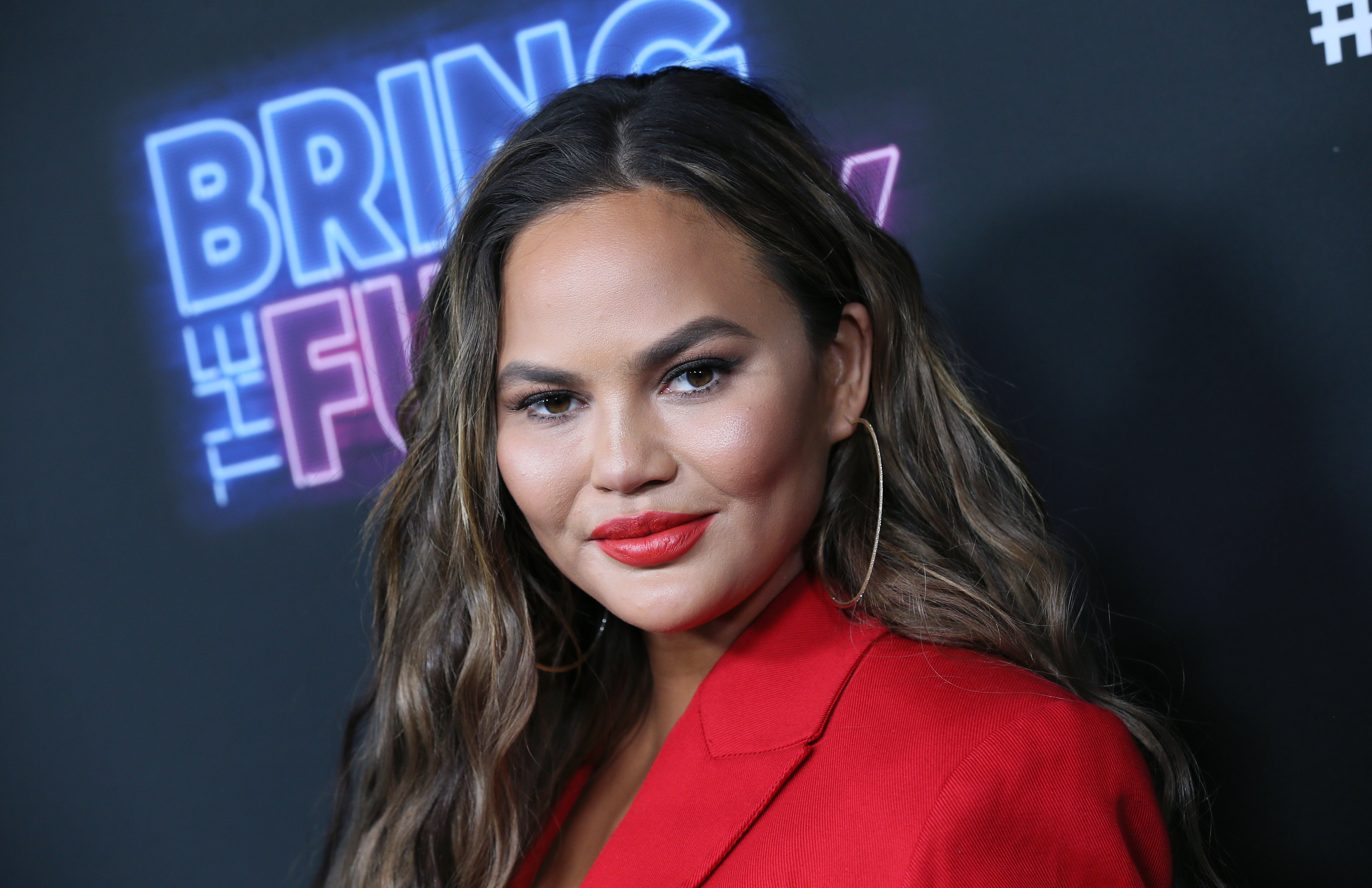 FOR THE LOVE OF ARMPITS
While Chrissy Teigen previously admitted to having her "armpit sucked out" around 2008, she didn't allude to any other plastic surgery when she spoke about it during an interview in 2017, as Chrissy said:
"I had an armpit sucked out, which was one of the best things. It made me feel better in dresses; I felt more confident."
IN FIRM FORM
During her interview with Glamour UK, the model shared that she had breast enhancement surgery when she was "about 20 years old."
Posing in swimsuits, she wanted them "to be perky," but then she had two children and her breasts "deflated." Now she wants to get rid of the implants that "filled out" our breast line as she added:
"I want them out now. But when you have kids you think about [the risks] of surgery and I think, 'This is not the way I want to die, in boob surgery.'"
BALANCING THE SCALES
During her modeling career, Chrissy strictly kept to her ideal physical shape and went to the lengths of weighing herself three times a day to make sure she maintained it. 
After doing that for eight years, Chrissy had to adjust to a "new normal" once she gave birth to Luna and Miles with husband John Legend.
But Chrissy didn't just adjust on a physical level after having children but on an emotional one as well. When she gave birth to Luna, the 34-year-old went through postpartum depression and felt "detachment" and "sadness" without understanding what was going on.
PUBLIC PARENTING 
Criticism about the "right way" to raise children is rife online, and Chrissy Teigen, as a public figure, gets her fair share of mom-shaming on social media.
However, the model recently said that she gets the majority of criticism about her parenting skills from "vegans and vegetarians." When she posts a picture of her children eating meat, they feel that Chrissy is "forcing" it on her children.