Tia Mowry's Daughter Cairo Melts Hearts Wearing Purple Top, Matching Pants & Hair Bows in Recent Pic
On-screen personality, Tia Mowry recently took the gram to flaunt her toddler daughter, Cairo in bright colored attire which easily mesmerized Instagram users.
The Actress and talk show co-host may have the right amount of awesomeness to have garnered a large number of fans on Instagram, and her daughter appears to be trailing behind her mother.
A recent post saw the little girl in a sleeveless purple top and matching colored pants. Her hair was adorned in purple butterfly bows but the young fashionista looked away from the camera as she leaned to a chair behind her.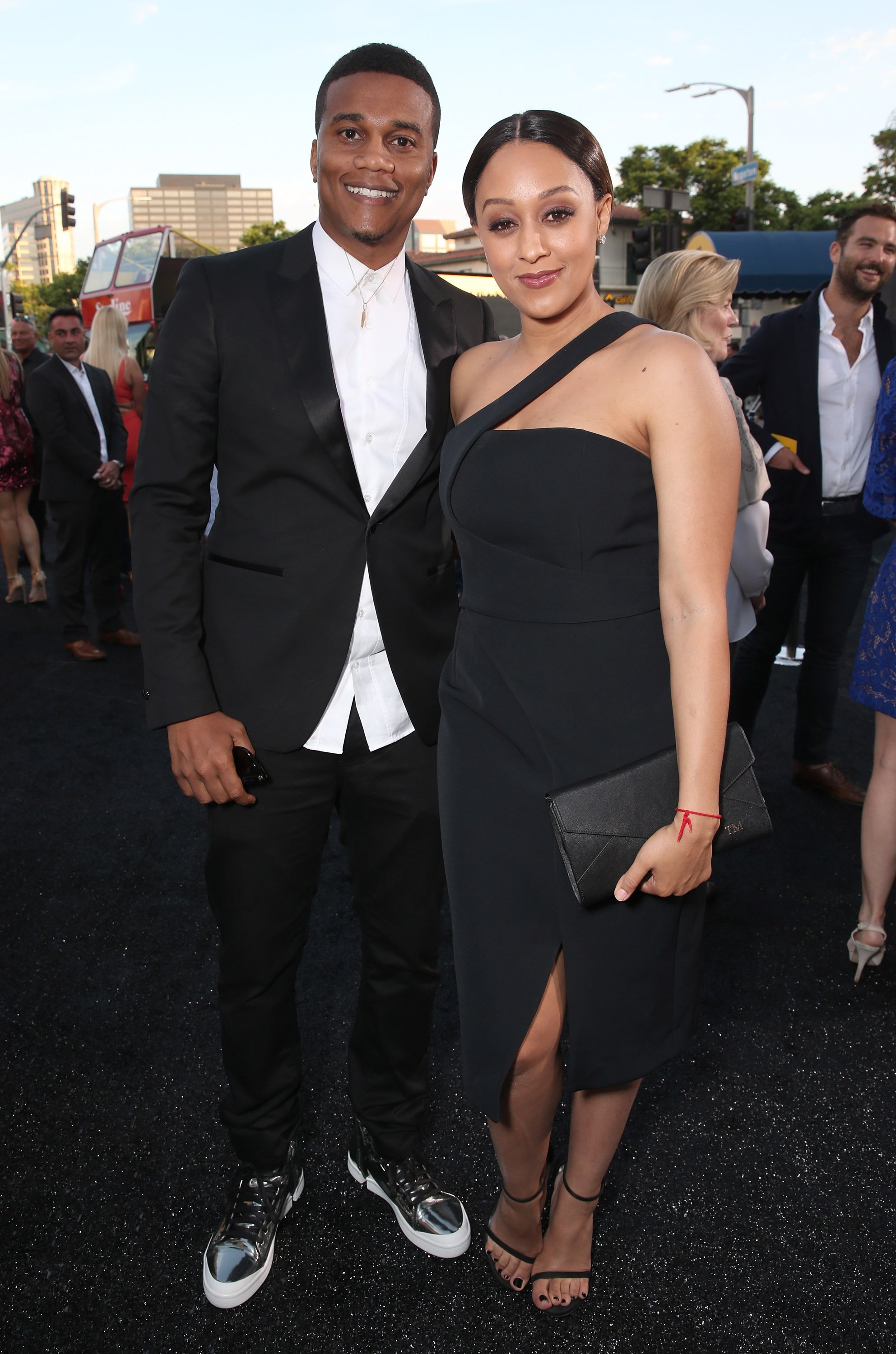 The onscreen star decided to have her audience provide the post with a suitable caption.
She wrote
:
"I'm leaving this caption for you guys! Whoever has the best one, I'll post later..."
Lots of her fans were readily available for the game and they quickly posted their admirable captions for the post.
The celebrity baby isn't just beautiful and knows her onions when it comes to melting hearts in her perfect selected outfits, she also has some brains.
Her four-year-old son, Cree, gets as much love as Cairo from his mother.
The soon to be two-year-old toddler is highly intelligent and she's started to put her brain to use. Tia revealed that her daughter began reading after subscribing to the use of flashcards which helped her piece words together. The doting mom said:
"She has flashcards with words...we had the picture turned over so she could only see the words...We did it again and she picked up the word before seeing the picture."
The "Sister, Sister" star once treated endometriosis, a condition where tissues like ovaries and fallopian tubes grow in different areas of a woman's body, at 25.
In an interview, Tia stated that she began a more healthy diet and lifestyle after her surgery. This led her to author a cookbook called, "Whole New You."
She shares two children with her husband, Cory Hardrict, and revealed that even though she's yet to lose all the excess skin from pregnancy, loving and embracing herself is topnotch on her priority list.
Her four-year-old son, Cree, gets as much love as Cairo, from his mother. He still shares the same bedroom with his parents, a decision Tia isn't shy to talk about.