Kandi Burruss from RHOA Poses with Husband Todd Tucker & Their Kids Ace & Blaze Dressed in White in Jamaica Vacay Pics
Kandi Burruss enjoyed some family time while on vacation in Jamaica recently. On their last night, they all dressed in white as Kandi reflected on her children's future.
Kandi Burruss and her family had the time of their lives bonding in Jamaica and the celebrity mom made sure to document all their memorable moments.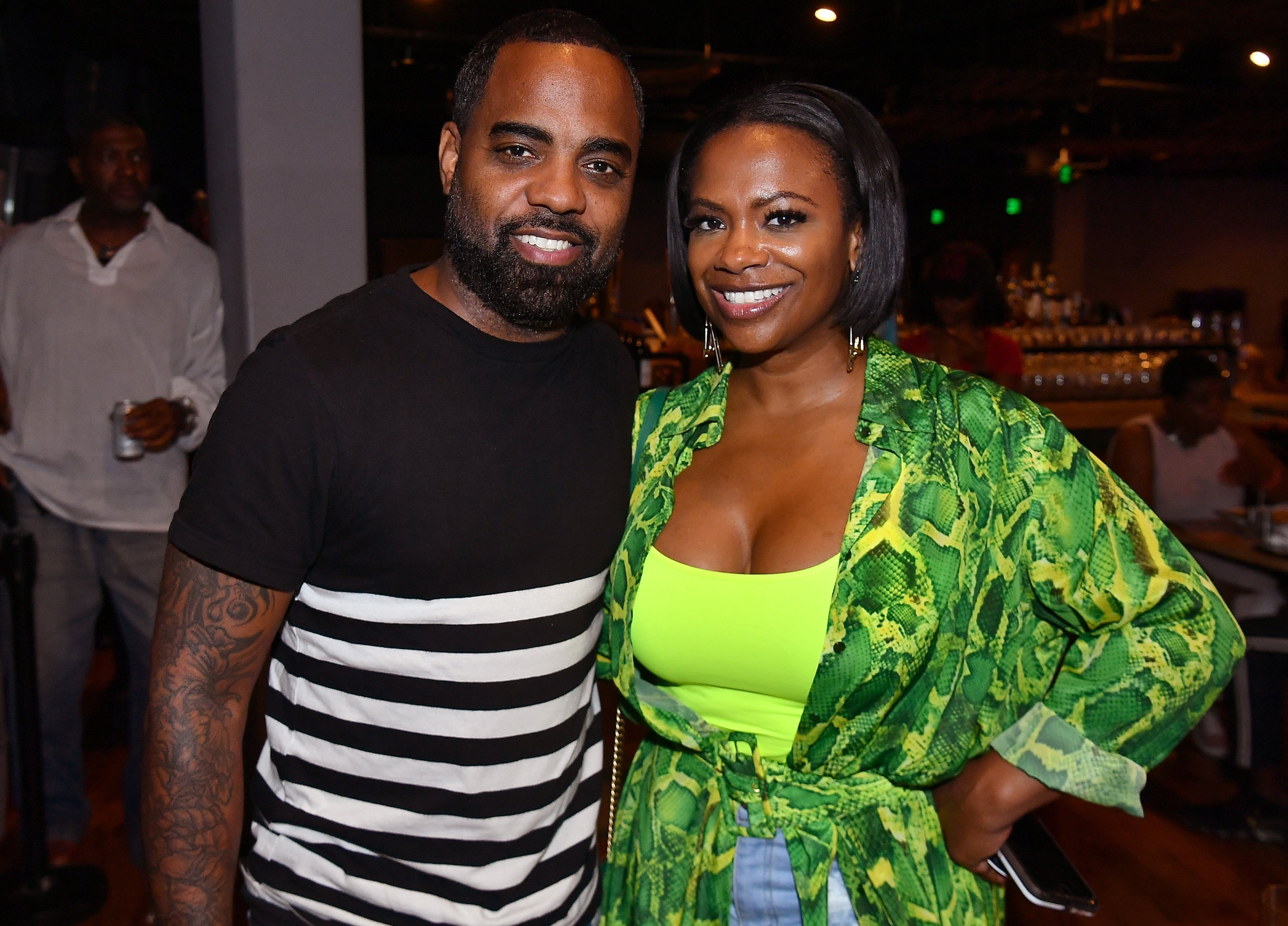 AN ALL-WHITE NIGHT
Kandi's family of four which includes husband Todd Tucker, their son Ace and newborn Blaze frolicked in the sun at the Royalton Blue Waters in Montego Bay. They swam in the resort's pool, took a lot of photos and just really had a good time.
On their last night, Kandi shared a pic of her family dressed for dinner. They all matched in white tops. Kandi stood out wearing an all-white outfit of loose pants and an off-shoulder blouse.
A glowing Kandi also shared a selfie with her two kids and reflected on what's in store for them. She wrote,
"I can't wait to see what the future holds for these 2! Praying for all the happiness in the world for them. #leadersoftomorrow."
Kandi and Todd together in one pool photo made for some couple fitness goals.
A FIRST FOR BLAZE
It was Blaze's first vacation since her birth in November so the little girl had a lot of cute photos with her parents during their trip. One featured her wearing green sunglasses to match her cute green polka dot swimsuit as she was carried by her mommy.
Another showed her giggling as Kandi raised her in the air. Blaze was adorably dressed in a pastel-printed swimsuit with a matching hat. Her mother flaunted her toned figure wearing a purple bikini.
MEMORABLE MOMENTS WITH ACE
Kandi made sure to spend quality time too with a shirtless Ace who rode her back in one of the photos she shared.
Meanwhile, in a photo with his father, Ace flexed his arms to show off his muscles. Todd was quite the revelation as fans noted his fit body. A follower on his Instagram where he shared a shirtless solo wrote, "you look so tight and right."
COUPLE GOALS
Kandi and Todd together in one pool photo made for some couple fitness goals. It's clear these two have been taking care of their bodies in spite of their busy schedules and parenting duties.
Todd seemed to have prepared for the trip since days prior, he shared a clip of him working out on the gym. No wonder he showed no traces of a "dad bod" in Jamaica.
It's wonderful to see Kandi enjoying her time with her family. As she described in one of her vacation posts, "I've been living my best life for the last few days."
It was a bonus that Kandi accidentally ordered a drink that wasn't entirely "virgin." As it happened, having a little alcohol in her system was a good thing and made her vacation even more enjoyable.