Keyshia Ka'oir Flaunts Tiny Waist & Curves in Tight-Fitting Top & Pants in Gorgeous Pics
Keyshia Ka'oir flaunts her curvaceous body as she dons a figure-hugging Gucci ensemble in photos. The wife of Gucci Mane reveals her body speaks for her fitness brand.
Keyshia Ka'oir is a lot of things - a devoted wife to Gucci Mane, a mother to her three children, an entrepreneur, and a celebrity in her own right. But she's also a style star who owns a cosmetics and hair line and a fitness brand.
As such, Keyshia always manages to look her best, much like in her latest photo where she sports a tight-fitting outfit.
BODY BEAUTIFUL
Keyshia is a sight to behold in one of her latest posts where her hair, her body, and her fashion sense are all on point. "The body speaks for the BRAND," Keyshia wrote to caption two photos where she dons a Gucci ensemble.
The tight-fitting top and pants with stripes at the side of her legs hugged every inch of her curvaceous form. It was proof of her amazing body courtesy of Ka'Oir Fitness.
The beige number had long sleeves that enveloped her firm arms. She completed her look with a pair of silver ankle boots and large sunglasses.
The Jamaican-born celebrity wore her hair long and straight, no doubt the product of her hair line too. It fell way beyond her shoulders touching the tip of her butt.
GUCCI'S STRONG WOMAN 
Keyshia is the famous wife of rapper Gucci Mane who hails her as his "first real love" and the only woman he ever wanted to bring to the red carpet and show off to the world.
Gucci served time in prison for federal drug and gun charges from 2013 to 2016. A year later on May 14, 2017, Gucci and Keyshia tied the knot secretly. 
And Gucci has every reason to feel that way. Keyshia is a force to reckon with, not just because of her beauty and business acumen, but more so for her strength. She survived her father's murder when she was ten, as well as her brother's shooting and death in 2017.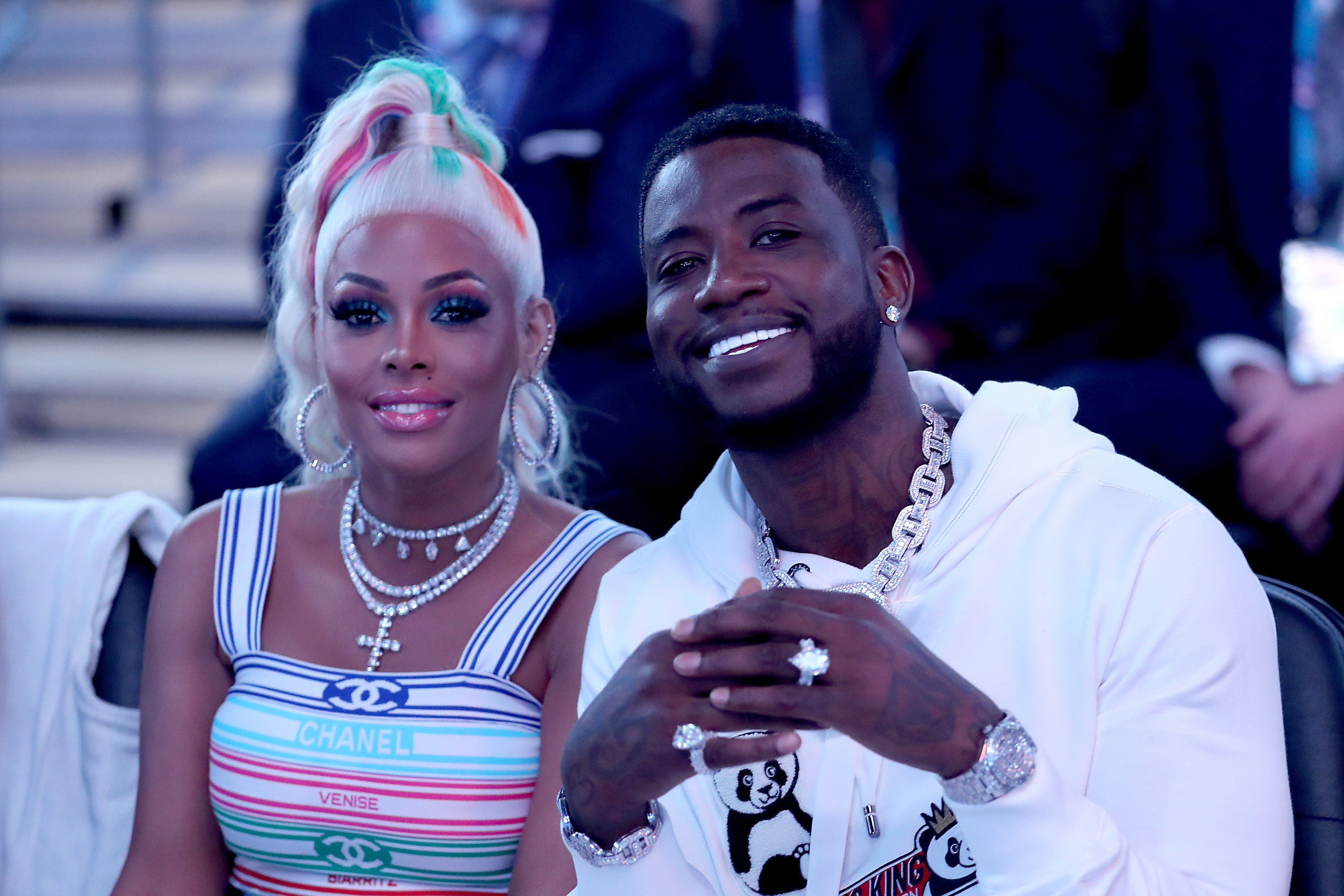 She stood by Gucci through his drug addiction and three-year imprisonment, something her husband will always be grateful for.In his memoir, "The Autobiography of Gucci Mane," the rapper spoke of how hard and fast he fell for Keyshia.
He was also grateful to her for holding him down when he was in prison. He revealed prison life humbled him and made him look forward to the blessings that awaited him outside, a big part of it being Keyshia.
LIFE AFTER PRISON
Gucci served time in prison for federal drug and gun charges from 2013 to 2016. A year later on May 14, 2017, Gucci and Keyshia tied the knot secretly.  No one knew until the couple wed that same year in October on their BET show, "The Mane Event."
Today, the couple is enjoying their time together with their blended family. Keyshia has two daughters and a son from a previous relationship while Gucci has a son with Sheena Evans.
Last year, Keyshia revealed her interest in having a son with Gucci. "I think it's time I get off birth control & have us the cutest lil baby boy," she tweeted.
We look forward to the day Keyshia and Gucci welcome a child together because it will be one lucky and adorable baby for sure.