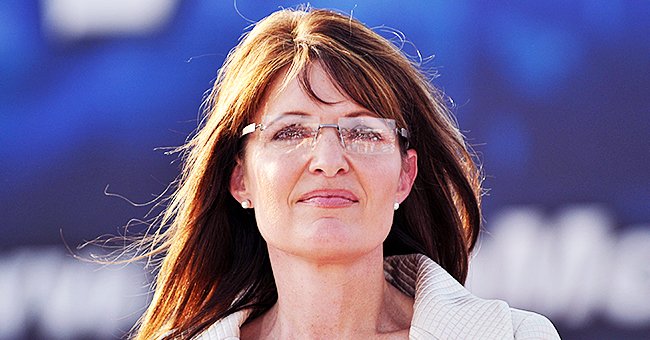 Getty Images
Sarah Palin's Daughter Shows off Adorable Connection between Her Twins in a Home Video
Willow Palin, daughter of the former Alaskan governor, Sarah Palin, melted the hearts of her Instagram followers after she flaunted her twin girls conversing online.
The doting mother welcomed her babies, Bank and Blaise last year with her husband, Ricky Bailey, and ever since she's continued to gush on her babies while she released images of the little princesses showing how they are fairing. A recent Instagram post showed Willow holding one of the girls who adorably spoke in baby language to her sister.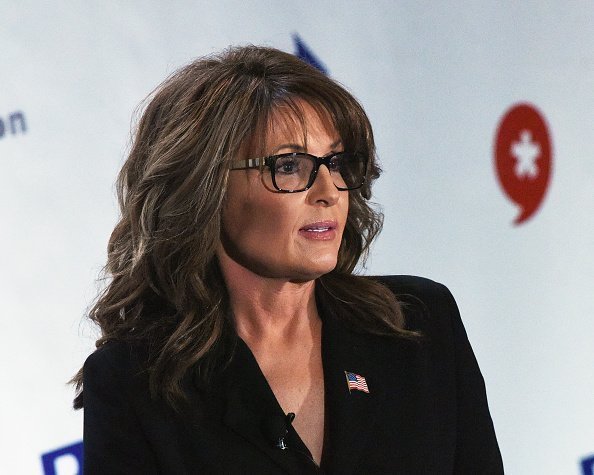 Former Governor Sarah Palin speaks during her appearance at Politicon at Pasadena Convention Center on June 26, 2016 in Pasadena, California. | Photo: Getty Images
The other twin laid on the bed as she could also be seen reciprocating the gesture from her sister. Both girls appeared to enjoy their chit-chatting before bedtime as they unrelentingly looked at each one during this episode.
Although the twins dressed down by wearing just diapers, their actions triggered some motherly affection that couldn't be contained by the mother of two who admirably added some lovestruck emojis as she wrote:
"Telling each other about their days before bed...O just wanna squeeze em."
What more could be expected from fans that got a glimpse of the sister, sister moment, other than to serenade the girls with sweet words in the comment section?
From words to emojis describing the cuteness overload, her followers on I.G. showed that they were mesmerized by the sweet gesture.
Sarah, who had it rough after discovering via an email that her husband filed a divorce, didn't allow her marital woes get in the way of her excitement.
When Willow is lovestruck by her beautiful babies, she appears speechless. That same day, Sarah's daughter put up an image of the state woman's granddaughters, implying that the girls will be each other's support system.
One of the girls' had an "I'LL BE T.H.E.R.E." inscription on her outfit, while her sister's spelled out "FOR Y.O.U." For the younger Palin, the most suitable caption to go with this upload was a purple-colored heart emoji!
Mothers will always love their kids, and ever since she gave birth to her babies last year, the 25-year-old hasn't missed a beat in proclaiming the love for her children. Few days after her delivery, she took to the gram to show her twins in matching colored overalls as she said:
"Banks and Blaise...we are so in love with you, girls."
Willow shared her family's excitement last year May, when she first announced that the "Baby Baileys" were soon to come. Sarah is also a part of the bandwagon, and the mother of five, whom she shares with her husband, Todd, showed as much joy as her daughter after welcoming the kids.
She shared tons of pictures, first of her and Todd holding the girls, and then photos of the new mom in bed with her newborns. Sarah, who had it rough after discovering via an email that her husband filed a divorce, didn't allow her marital woes get in the way of her excitement.
Tthe latest update from the couple was that they are focused on working on their relationship via counseling. The Palins manage to keep their affairs under wraps; however, for Willow, a little show-off isn't much of a big deal.
Please fill in your e-mail so we can share with you our top stories!