James Van Der Beek of 'Dawson's Creek' Fame Had Cozy 43rd Birthday Celebration & Fans Think It Was Very Sweet
Hollywood star, James Van Der Beek, turned a year older and celebrated in style with his family all cozied up and happy.
James Van Der Beek celebrated his new age in a heartwarming manner as he gathered his large brood for a cake and family session.
The "Dawson's Creek" actor shared an enchanting photo of him and his family on Instagram while they all reveled in the lovely moment.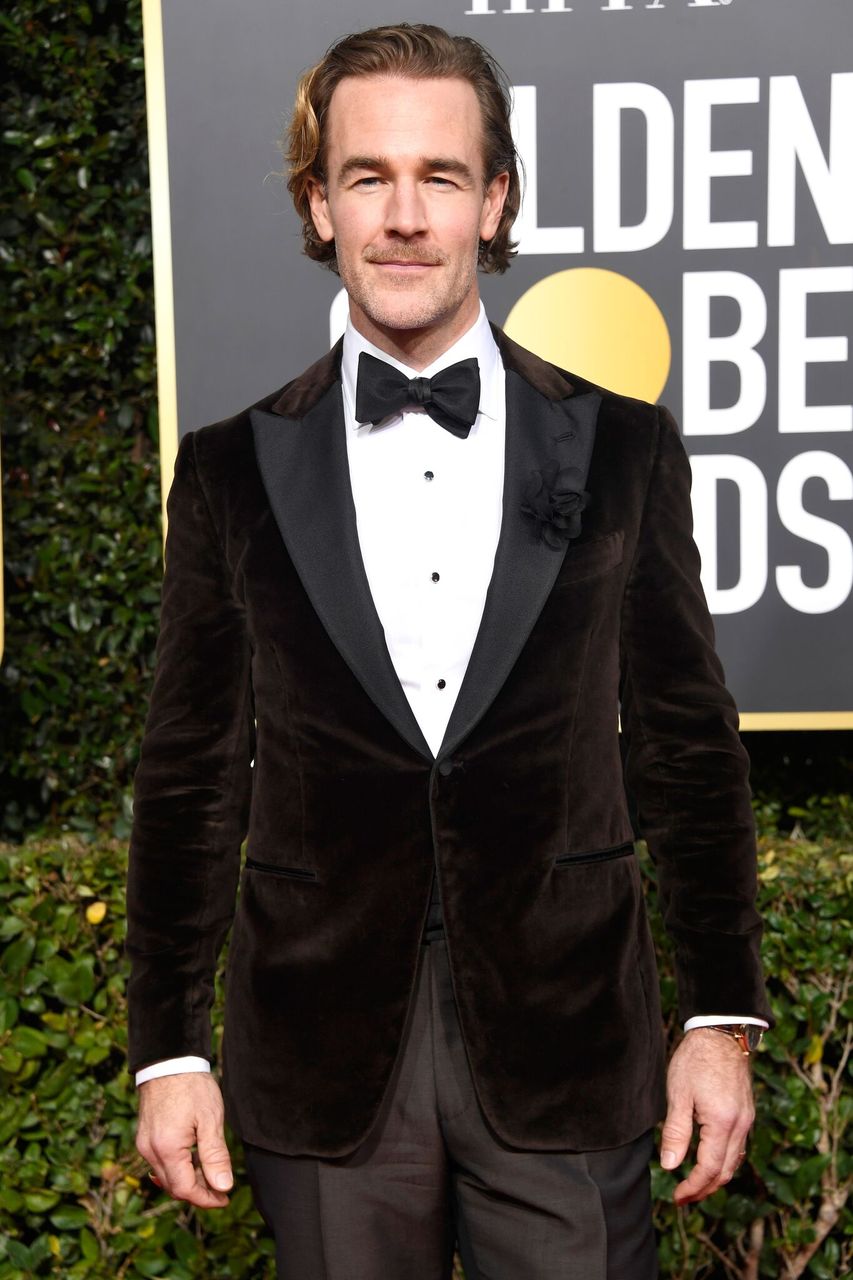 A FAMILY CELEBRATION
The Instagram post showed the now 43-year-old holding one of his kids dearly as other family members rallied around him in what looked like the family's living room. The room was dimly lit to help accentuate the 43 candles on his massive birthday cake. He wrote heartily wrote in his caption:
"43 candles, five kids, and an amazing wife… and more questions now than when I was half my age and thought I knew everything. Thank you…"
It seemed like it was a much-cherished family gathering as Van Der Beek's young kids were jolly with their dad as they admired the giant cake. His well-lit cake showed the golden tresses of his children while the photo communicated a heartwarming message.
FANS' REACTION 
Just as the "Dawson Creek" star's kids celebrated with their dad, fans were not left out as they made their presence known in the comments. A happy fan penned: Happy Birthday! Love following your journey, and it's a beautiful one.
Van Der Beek landed his major role as the lead actor in Dawson's creek.
The heart-tugging image had fans feeling mushy as someone wrote: "Being a husband and father looks good on you. Happy birthday…" a third fan added while admiring the lovely family: "All those gorgeous babies! Happy birthday!
JAMES VAN DER BEEK
It is no doubt that James "Dawson" is an amazing family man, but this star also has an excellent Hollywood resume.
Beek found his way to the acting world after suffering a concussion, which prevented him from playing football.
He started taking roles in plays, and after a while, he received a scholarship to further his education in college. Together with the school, James acted for small roles in movies. Things, however, changed in 1998.
Van Der Beek landed his major role as the lead actor in Dawson's creek, and his wide-range recognition stemmed from the drama series.
According to Page Six, James's beloved character, "Dawson," gave fans a meme, and the star feels good about his crying face, which has become a popular meme on social medi