Meghan McCain Absent from Monday's Episode of 'The View' & Viewers Weigh in on Her Absence
On Monday, March 9, 2020, "The View" co-host, Meghan McCain, wasn't present on set. Her absence caused Twitter users to share how they felt about watching an episode that she was not featured on.
A number of people expressed happiness to watch a "The View" episode that didn't include McCain, 35. However, others were upset that she wasn't available.
Strange enough, McCain's co-hosts, Whoopi Goldberg, Joy Behar, and Sunny Hostin, did not remark upon her absence during the broadcast. However, fans of the show did notice.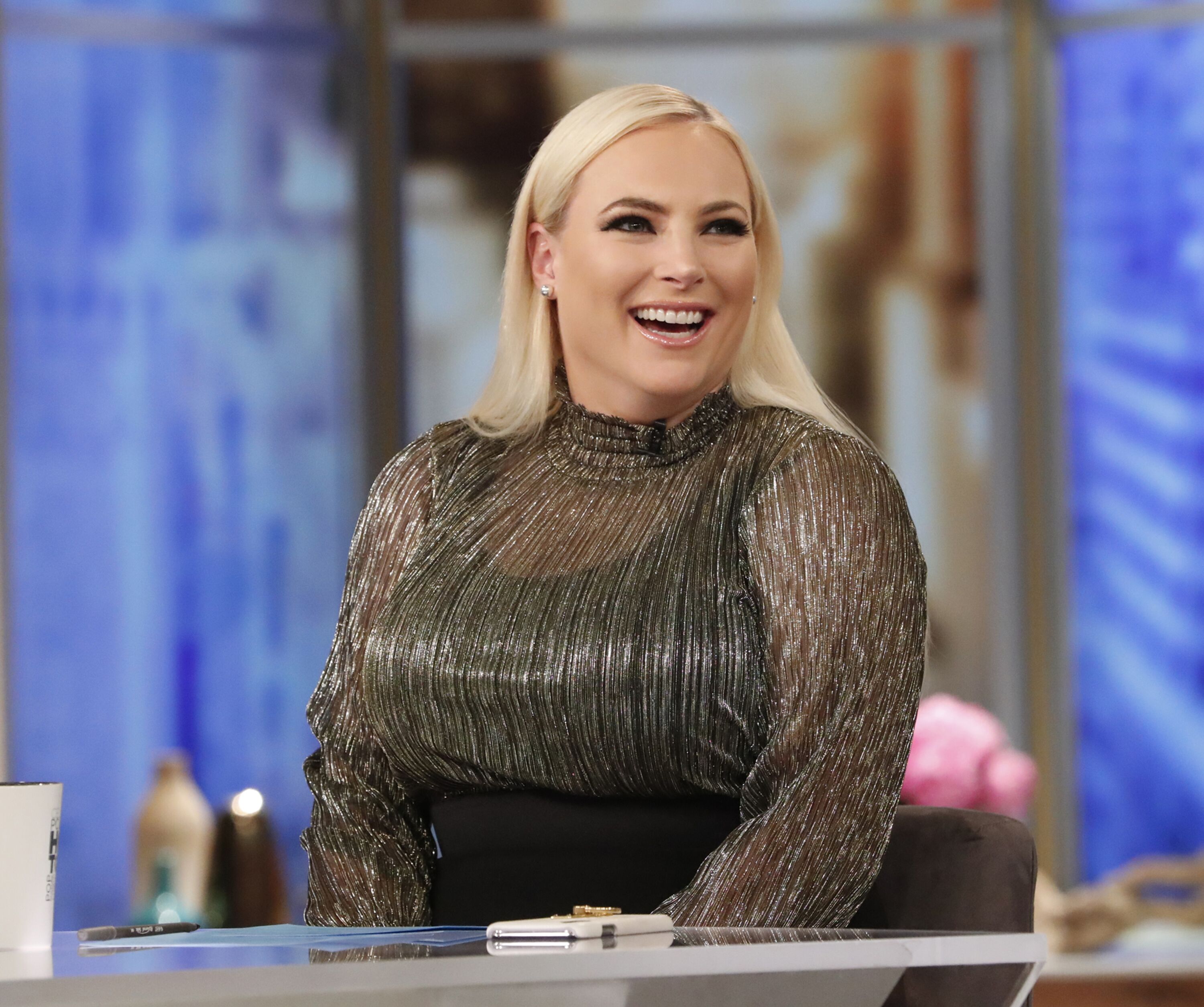 Deborah Roberts guest-hosts
No explanation was also given as to why she wasn't co-hosting on the day. In her place, Deborah Roberts sat in as a guest-host for the day.
One fan of the show tweeted her excitement when she saw that McCain was absent. Another one confessed how much she enjoyed the show so much more with the co-host "out."
Tap dancing all over my timeline. Thankful for a .@MeghanMcCain free day on #TheView. Any day without Meghan on is a good one.

— womanofgrace (@WomanofGrace72) March 9, 2020
Fans react to McCain's absence
However, another fan tagged McCain in a tweet and revealed how much she was missed. Another social media user lamented how "The View" was "unwatchable" without the controversial host.
THANK GOD MEGHAN MCCAIN IS NOT ON THE VIEW TODAY! SHE GETS ON MY NERVES AND TALKS TOO MUCH!

— TRUE MAN OF GOD (@TrueKingOfGod) March 9, 2020
One of the topics covered in the recent episode of the ABC talk show was the coronavirus. McCain would've probably had a lot to say about the world-wide disease if she had been on the show.
@TheView without @MeghanMcCain is unwatchable.

— Nick Dussault (@NickDussault) March 9, 2020
Joking about hand sanitizer
Over the weekend, she shared a photo from "The View's" backstage showing a hand sanitizer she had onset. Referencing the current coronavirus outbreak, the co-host jokingly warned her coworkers to keep their hands off her bottle.
Came out to see @TheView on and no @MeghanMcCain! Woohoo! #TheView pic.twitter.com/aGIliaZCah

— 🌊🌊🌊Elli B. 🌊🌊🌊 (@witchelli) March 9, 2020
Her January absence from The View
On January 9, 2020, McCain, once again, missed a taping of the talk show. A source close to her revealed that her absence was due to "family reasons."
Is it a ghost? Watch and you decide what's in this doorbell security camera. https://t.co/1091s9WYqN pic.twitter.com/JVTKeEizQ7

— The View (@TheView) March 9, 2020
Taking a personal day
At the time the co-host was said to be in Washington D.C. but had taken a personal day for Friday. She was back on the screens the next Monday.
COMING UP: Our friend @DebRobertsABC joins us LIVE as guest co-host to break down the headlines! pic.twitter.com/DWKw1eVt1r

— The View (@TheView) March 9, 2020
When did Meghan join "The View"
McCain joined the outspoken panel of "The View" as a permanent co-host in October 2017. "The View" airs on weekdays at 11 a.m. ET on ABC.