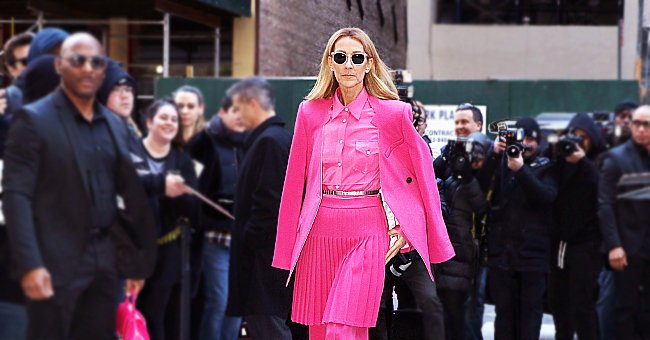 Getty Images
Céline Dion Pairs Skirt with Pants for Her Head-To-Toe Pink Look
Céline Dion stunned everyone with her eccentric pink look when she paired a bright pink skirt with pants for her head-to-toe pink look in recent photographs.
It was not just the extremely eye-catching color that made everyone turn their heads, though. Instead, it was the fact that the iconic star paired her button-down shirt and matching oversized blazer with a pleated skirt and pants.
ECCENTRIC IN PINK
The legendary songstress made the streets of New York her private ramp as her bold style statement was accessorized with a slim silver belt and Kate Young for Tura shades.
The Grammy Award-winning artist threw any and every arbitrary fashion rules out the window on her way to the Prudential Center in Newark, N.J. for the latest installment on her "Courage World Tour."
During her stay in NYC, she made headlines for more than just her sense of style as earlier this week, a fan sang a rendition of Dion's "I surrender," and the video of that moment went viral.
IRRESISTABLE DION
The video spread like wildfire over the internet after the songstress' glorious reaction to the beautiful voice of Frieda Solomon. The excited fan even talked to "E!" about one of the most memorable moments of her life.
Solomon claimed that she had been listening to Dion since she was just a kid, and meeting her in person was too good an opportunity to have passed up. "And she was so gracious, I couldn't resist...," she added.
The delighted fan also reported that Dion left her with some words of encouragement and said, "Thank you for singing to me," and Solomon was thankful that Dion sang to her, her whole life.
STREETS ARE HER RUNWAY
This was not the only time that the "I'm Alive" singer turned the streets of New York City into her personal runway, as the songstress made headlines last week when she had pulled off yet another unconventional attire.
The 51-year-old singer was dressed almost like a caped superhero in a double-breasted caped houndstooth dress during her stay in Manhattan. The suit was completed with a brown belt and knee-high black boots.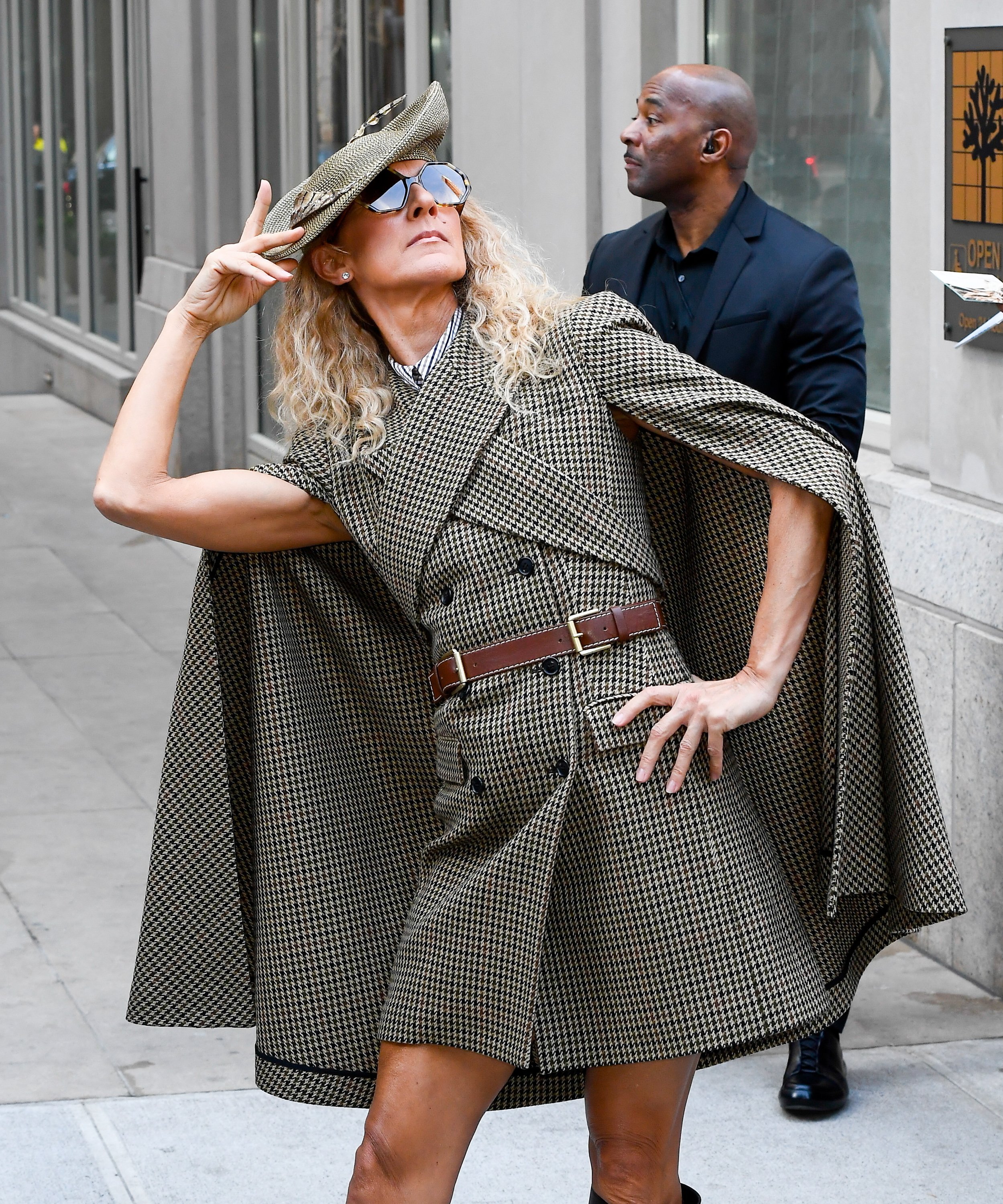 Celine Dion posed for photos on the street in Soho on March 5, 2020 in New York City. | Source: Getty Images
For this particular checkered minidress, Dion switched her sleek, warm blond strands from just a couple of days prior to a more wavy form with a much lighter platinum shade.
Not long before this iconic look, the "All by Myself" singer was spotted strolling the streets of Manhattan in a head-to-toe retro floral outfit with a pair of simple shades to compliment her face.
Please fill in your e-mail so we can share with you our top stories!