Harry, Meghan, William & Kate's Differing Interactions at Commonwealth Day Service Compared to Last Year's
The Duke and Duchess of Sussex attended the recently held Commonwealth Day Service. However, this year's service was not the same as that of last year for Harry and Megan.
For the first time since their announcement to renounce their royal duties, Prince Harry and his wife, Meghan Markle, sat with the royal family at Westminster Abbey. The occasion was the annual Commonwealth Day Service.
However, compared to last year's service, the gathering for this year's was smaller in number. The Duke and Duchess of Sussex did not join the Queen for her formal procession into the annual celebration.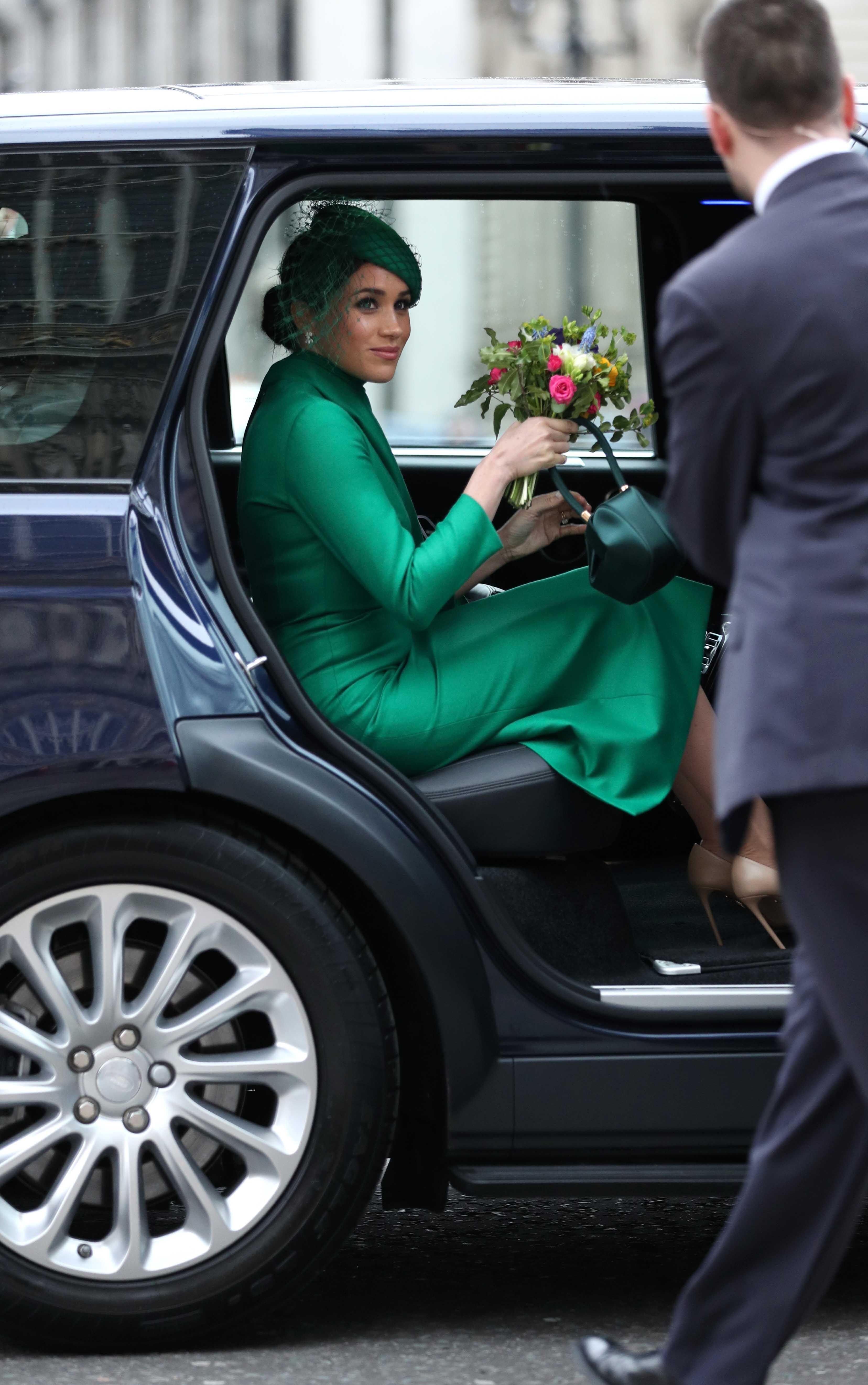 They walked right to their seats as they made their entrance. The Countess of Wessex, Sophie, and Prince Edward, as well as Prince William and Kate Middleton, who were all in attendance, did not join the 93-year old monarch in the formal entrance.
This is different from last year's celebration where Sussex royal couple, as well as Prince William and Kate Middleton, accompanied the Queen in her formal entrance.
For this year's formal procession, the Queen entered the occasion with her eldest son, Prince Charles, and the Duchess of Cornwall.
The service started with the release of a letter to the Malawians from the Countess of Wessex. The contents of the letter detail a congratulatory message to the people of Malawi for their progress on abating preventable blindness through the support of The Queen's Commonwealth Trust.
Before the service, the monarch had released her message for the celebration of Commonwealth Day. In her letter, the Queen said that as a result of the collective values shared in Commonwealth,
"We can look to the future with greater confidence and optimism."
This year's commonwealth day service is the first royal event attended by Prince Harry and his wife, Meghan, since their move to Canada.
It's also possible that it's their last, as their royal exit procession will be over officially by the end of this month.
At the event, Meghan Markle, the Duchess of Sussex, stunned the audience in an all-green attire. Her green hat by William Chambers perfectly complemented her emerald green cape-dress. The "Suits" actress wore nude stiletto pumps and carried a green mini-bag to go.
Kate Middleton, on the other hand, donned a dark red coat by Catherine Walker and complemented with a red rose-accented hat. To accessorize her monochromatic outfit, Middleton wore wine-colored gloves and matching heel pumps.