Meghan & Harry Leave Final Royal Engagement after Attending Commonwealth Service at Westminster Abbey
On Monday afternoon, Duchess Meghan and Prince Harry attended the Commonwealth Day Service. After the event, the couple was seen leaving their last royal engagement.
This week, Duchess Meghan and Prince Harry performed their last royal duties as the Duke and Duchess of Sussex. The Commonwealth Day Service was held at Westminster Abbey.
The event was attended by the Queen, Prince William and his wife Duchess Kate to name a few royals who were present. When the service was done, Meghan, 38, and Harry, 35, thanked the organizers.
Driving away from royalty
They also took some time to speak to the children waiting outside. The Duchess was photographed clutching her husband's hand as she stepped into a car ahead of him.
Sitting in the backseat, the Duchess held a colorful bouquet of flowers. The couple waved at the crowd as they were driven away from their royal lives.
Living in North America
From March 31, 2020, Meghan and Harry will no longer use their His/her Royal Highness (HRH) styles, but they will retain them. The styles will be kept by the two in case they decide to rejoin their royal lives in the future.
The pair will be pursuing a new life as independent beings. The monarch's grandson and the American former actress will mostly be living in North America.
Not part of the Queen's procession
Harry and Meghan were not part of the Queen's procession, as per usual. The Duke and Duchess of Sussex walked in ahead of William and Kate.
Prince Charles and Duchess Camilla arrived before the Queen made her entrance. Trumpets were blown and the crowd could be heard cheering from outside.
Walking in before the Queen
Unlike last year, Harry and Meghan were conducted to their seats at the church in London. In March 2019, the two had waited for the Queen's arrival before walking through with the monarch and other key royal members.
And they're done! Meghan Markle and Prince Harry have driven away from their final ever royal engagement 📷 by PA https://t.co/Ft287EBOxo pic.twitter.com/p9RnfImkuP

— Zoe Forsey (@ZoeForsey) March 9, 2020
Stepping down from royalty
In early January, the royal couple announced that they wanted to step back from royal duties. Prince Harry said they wanted to try and build a more peaceful life.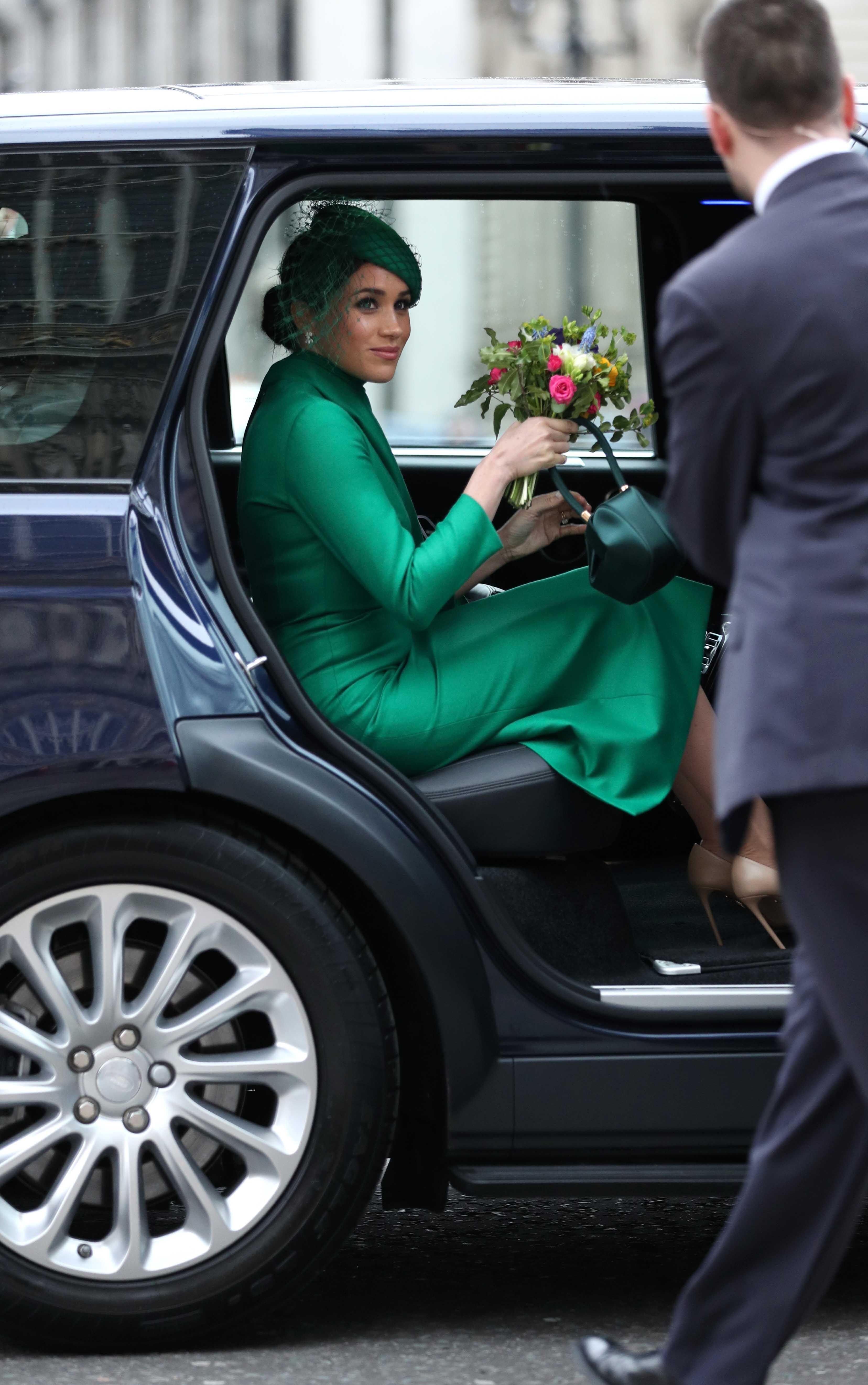 Being hounded by paparazzi
Meghan and Harry had been hounded by journalists who filmed, photographed, and wrote stories about them. The couple is parents to baby Archie.