Prince Harry Reportedly Gets Apology from High School Student after Hugging Meghan Markle When She Visited His School
16-year-old Aker Okoye is apologetic to Harry for excitedly greeting his wife, Meghan Markle with a hug during her visit.
The Duchess of Sussex proceeded to Robert Clack Upper School, East London, to mark the International Women's Day.
After her speech to the students of the school, she asked for the contributions of any male student. The school's head boy, Aker leapt to the invitation as he hurried to the stage.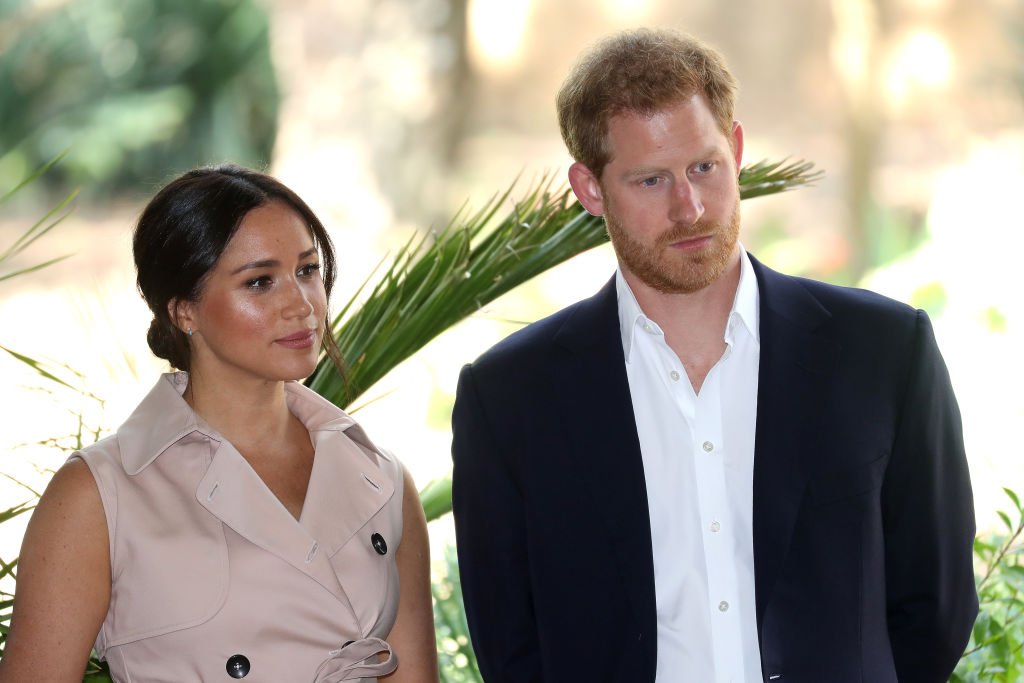 His first gesture to the former senior royal member was to cuddle with her after she flung her arms open for a hug.
The teenager has, however, come out to apologize to Prince Harry over his actions via a letter. He wrote :
"Dear Harry and Meghan, Harry, hope you don't mind me writing this letter. I hope you didn't mind me cuddling your wife. I was just overjoyed and shocked to see her [..]."
The letter further shared the experience he had with the guest whom he detailed as "truly inspirational."
Aker mentioned that he was starstruck, and told Harry he was aware of his visit to his hometown, East London, a few weeks ago.
The Duchess of Sussex interacted with some school teachers and visited some of the school's facilities. 
Although Aker missed the 35-year-old royal's visit, his contact with Meghan made him experience the "best day of his life" which he holds dear to his heart.
Okoye concluded by wishing the family well in all their future endeavors and admitted that he would love to meet him. He added,
"I hope to meet you one day. Good luck for the future, with kind regards. Aker."
Apart from addressing the couple in his letter, he also shared with a news outlet his experience back at home with his family.
He opined that he kept the news a secret from his father until his face appeared on the screen with Meghan. His younger brother and friends are more than happy that Aker shared the stage with the "Suit" alum.
Upon her visit, the mother of one told the young listeners to speak up for a change when necessary no matter the hindrances, be it race or gender.
She also urged the young men to play the role of guardians and protectors of their women. The women surrounding them should be valued and appreciated, according to Meghan.
The Duchess of Sussex interacted with some school teachers and visited some of the school's facilities. 
Both Meghan and Harry seem to be living their best days shuffling between the UK and Canada following their exit from the royal family. However, the pair are an inspiration to many, in deeds and words.