Kobe Bryant's Wife Vanessa Shares Lyrics from Nat King Cole's 'Smile' in Honor of Late Husband & Their Daughter Gigi
Vanessa Bryant, the widow of late NBA legend, Kobe Bryant, recently shared a photo of her and daughters posing in front of a mural of Kobe and Gianna.
In a post that has gained numerous reactions online, Vanessa shared a family picture of her and surviving daughters of Kobe Bryant posing in front of a mural of the late NBA star and Gianna.
The mural had the late Kobe Bryant seated next to Gianna and leaning in to kiss her head. The artist also placed a halo between them in what is a truly remarkable tribute to the legendary player.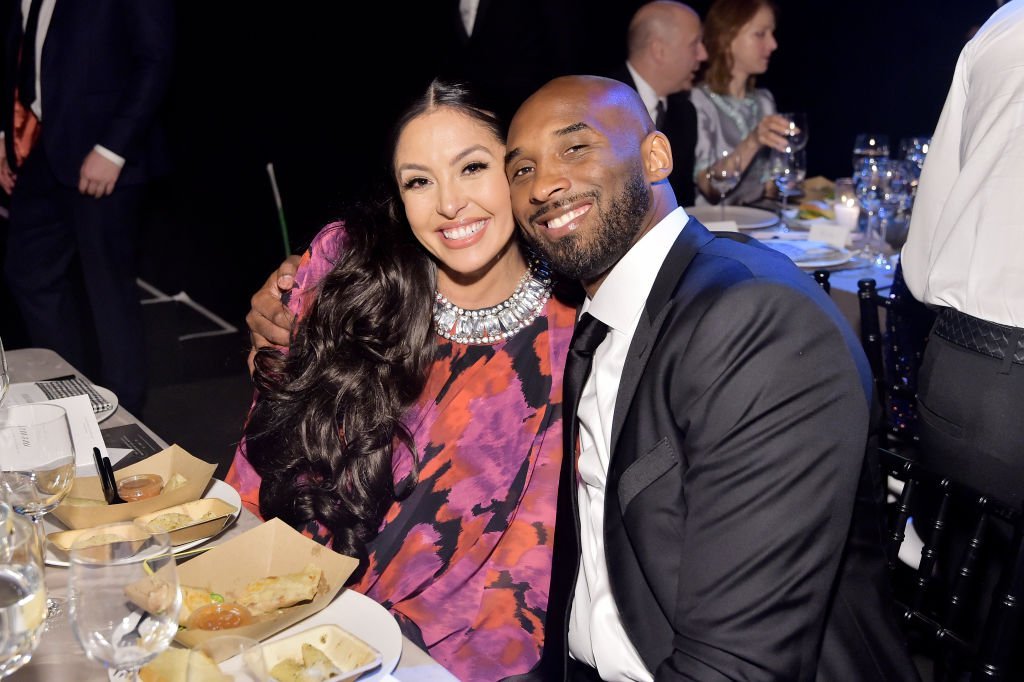 Vanessa and her surviving daughters Natalia Diamante, 17, and Bianka Bella, 3, appeared in high spirits as the mother carried her youngest child Capri Kobe, who was born in June 2018.
Bryant captioned the photo with lyrics of "Smile," a song made famous by Nat King Cole. Celebrities and fans raced to the comment sections to drop a message. Actor Keegan Allen wrote:
"No words. Just Love."
This is coming just a few weeks after a public memorial was held at the Staples Center in honor of the father-daughter pair. 
Thousands of fans were in attendance at the memorial, which also included live performances by Beyonce, Christina Aguilera, and Alicia Keys.
Last month, the grieving wife launched a wrongful death lawsuit against the helicopter company.
And the highlight of the event saw the mother of three, speak for the first time in public since the tragic death of her husband and daughter. 
In an emotional address that brought the audience to tears, Vanessa spoke about her love for her husband and daughter. Describing Kobe, she said:
"He was charismatic, a gentleman. He was loving, adoring, and romantic...I looked forward to Valentine's Day and our anniversaries every year."
Vanessa Bryant also had special words for her "baby girl," Gianna, describing her as an "amazingly sweet" and "gentle soul."
Last month, the grieving wife launched a wrongful death lawsuit against the helicopter company that owned the crashed aircraft.
In the lawsuit, Vanessa and her daughters blamed the crash on the deceased pilot Ara Zobayan who they say failed to monitor and assess the weather before takeoff.
They also claim Island Express Helicopters were complicit in the tragic crash. The widow and her daughters are asking for general, economic, and punitive damages.