Katy Perry's Grandmother Passes Away at the Age of 99 Days after the Singer's Pregnancy Announcement
It has only been days since Katy Perry revealed that she was pregnant, but the singer is now mourning the death of her grandmother, Ann Pearl Hudson, who died on Sunday, one year shy of 100.
Katy Perry took to social media to pay tribute to her grandmother, Ann Hudson, 99, who passed away on Sunday, a week after the singer announced that she and her fiancé, Orlando Bloom were expecting a baby. In an emotional Instagram post, Katy said: 
"...my mind wonders if the soul that is waiting to come into my world is getting a kiss on the forehead from my sweet Grandma…"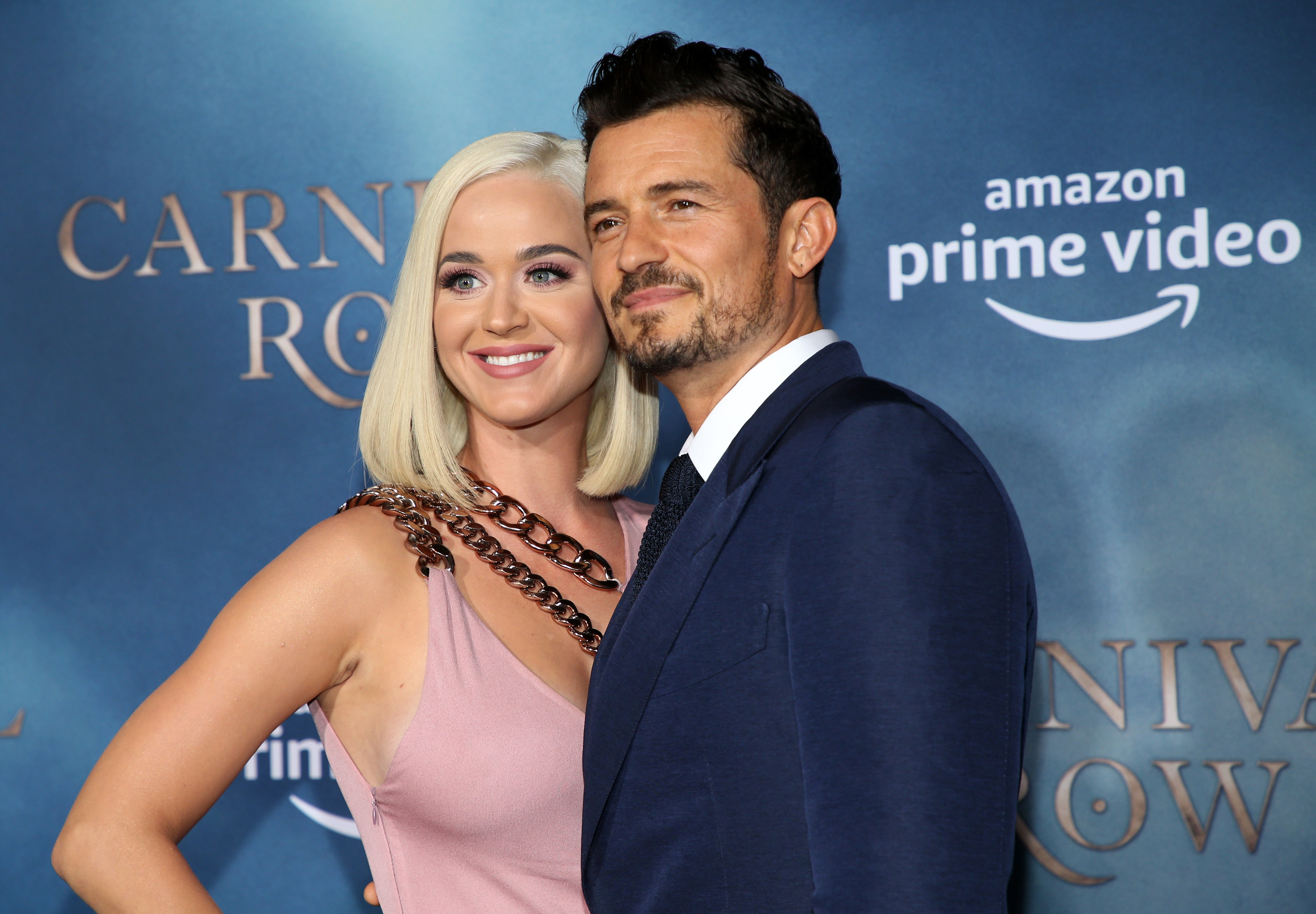 Katy's emotional post was accompanied by a mixture of photos and videos of the moments she spent with Ann, including when she told the 99-year-old, on her sickbed, that she was having a baby. Her caption continued thus:
"If she is able to speak with the soul in waiting the conversation would probably include "are [you] sure you wanna pick these wild group?!"" 
The singer also added that her late granny might have had a glass of her favorite blush wine ready when she arrived at the afterlife, and also had her most fashionable look on. 
Katy also said that she is what she is today mainly because of her father, who is what he is because of her grandma, adding that Ann started it all and that she [Katy] was grateful that Ann did. 
The "Fireworks" singer also revealed that she always carried Tobacco Sauce with her wherever she went.
In the other part of her tribute, Katy Perry stressed on the importance of family and also pointed out some of the struggles her granny faced, and how she raised three kids on her own as a seamstress. The singer recalled some sweet memories she had of Ann. 
Concluding, Katy said her whit, authenticity, stubbornness, fighting spirit, and style were all due to her grandma and prayed that she rests in deep peace. Katy also revealed her grandma's death on Twitter, with a tweet that read:
"a song for Grandma. May she rest in deep peace [emoji] Ann Pearl Hudson [emoji]." 
Accompanying the tweet was a Spotify link to the song, "Deep Peace" by Bill Douglas, featuring the Ars Nova Singers.
Katy Perry announced to the world that she was pregnant on Wednesday, March 4, 2020. Since the announcement, there has been lots of attention towards the singer from her fans, and she is also keeping them updated on happenings around her. 
One thing women face during pregnancy is cravings for some particular food types, and Katy Perry is not exempted from that but is embracing it publicly. 
In an Instagram Live video, the singer reassured her fans that her cravings take many different forms at around the sixth month of pregnancy. 
The "Fireworks" singer also revealed some of her cravings, including spice, which she never cared for before now, adding that she always carried Tobacco Sauce with her wherever she went. Katy also revealed that she had been eating burritos for weeks on end. 
However, it isn't everything Katy craves for, as she has also grown aversed to some other things, with red meat, in particular, making her feel gross.