Michael Strahan's Twin Daughters Sophia & Isabella Pose in Pics While on Vacation, Showing Their Identical Beauty
Former NFL star Micheal Strahan is father to beautiful twin daughters, Isabella and Sophia. The twins recently took to their individual Instagram pages to flaunt their inherited beauty in the ocean-side photos.
Pro Football Hall of Fame member and television personality, Micheal Strahan is the proud father of four — Tanita, Michael, and the twin daughters, Sophie and Isabella.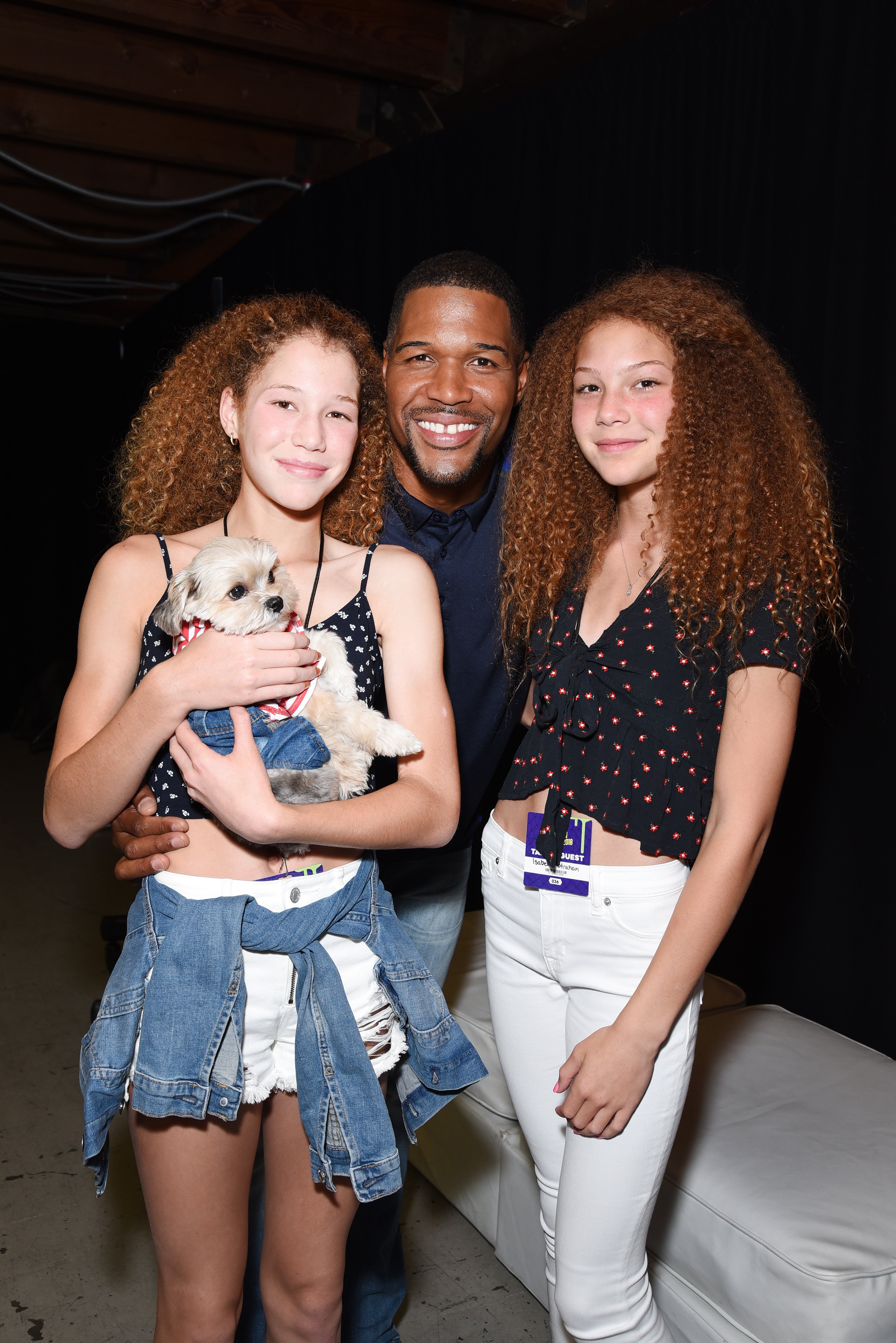 Strahan shares his elder two kids with his ex-wife, Wanda Hutchins. In 1999, He married Jean Muggli, and they had their twin daughters in 2004. The two later got divorced in 2006. 
The twins in their recent Instagram posts, flaunted their beauty which they inherited from their mum while donning swimsuits at an ocean-side in the Bahamas.
Isabella posted a photo of herself in a Gucci swimsuit and captioned it, "On Chill"
Sophie posted a photo of herself posing in a deep blue swimsuit with a hat to complement her look. The 15-year-old captioned her post, "Good n U?"
Last year, Strahan and the twins attended the annual Kids Choice Award and stopped to take pictures. The former New York Giants player posed on the orange carpet, his arms locked with his twin daughters.
Strahan explained that his children were the source of his strength, and he "loved being with the kids."
Both girls looked beautiful in crop tops and low-waisted jeans, with tennis shoes to go. Strahan, who hosted the awards show, looked good in his bi-colored shirt and dark-blue jeans. 
The "Good Morning America" co-host once spoke about his life as a father of four children. Michael Strahan commented that his kids are life's biggest lesson for him. The 48-year old explained that,
"Sometimes, life gets serious for us as adults, but looking at my kids, it lets me know that you're allowed to have fun."
Strahan also added that his kids teach him that "you're allowed to be yourself" and do things without putting much attention to what others think about you.
He also mentioned that his children are a constant source of life teachings for him, and his willingness to learn makes parenting a fun process for him.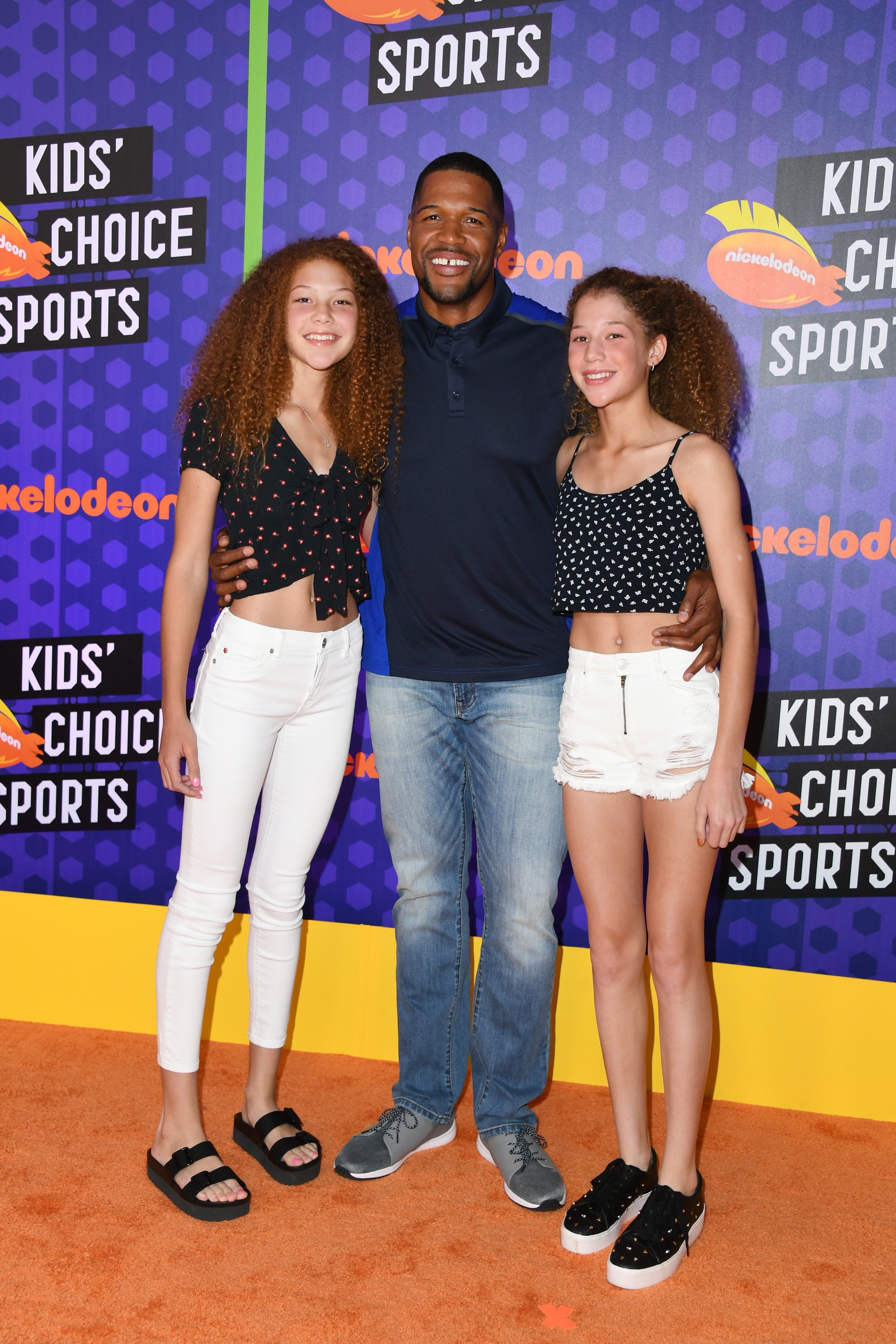 The former football star opened up about his role as a father to his two elder kids, Michael Jr. and Tanita, who remained with their mother, Hutchins, in Germany after the couple split in 1996.
Strahan explained that his children were the source of his strength, and he "loved being with the kids." He also added that he remained an active part of their lives, even if it meant jumping on and off planes to Germany.