Whoopi Goldberg's Granddaughter Jerzey Dean Shows Plenty of Skin in Black Plunging Maxi Dress in New Photos
Whoopi Goldberg's second granddaughter Jerzey Kennedy looked astounding in a beautiful dress that showed off her collarbones.
Fashion is an individual thing. What one considers as a fashionable style or statement is subjective. Irrespective of personal preference, it is incredible to see people wear dresses that accentuate their best features.
Whoopi Goldberg's granddaughter Jerzey Kennedy looked stunning in new pictures she posted on her Instagram page. The young adult shared photos of herself that showed off her collarbones, showing that she has style.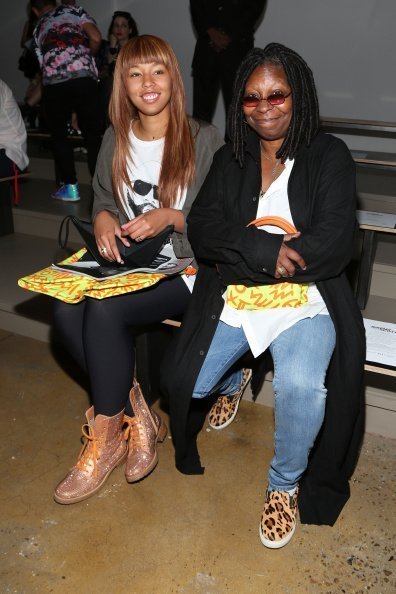 In a series of three different posts, Jerzey showed how adorable she looked dressed in a gentle black maxi dress, which she topped off with high heeled boots.
The most recent post showed Jerzey wearing a black gown with sleeveless hands, which showed off her shoulders, collarbones, and shoulder tattoo. Captioning the picture, she wrote:
"Snowflake and me ? my ride or die ✨( mannnn .. I love this car more than I loved Tyler the Creator ? ) ??‍♀️."
The other two posts, which were similar to the most recent, had Whoopi's granddaughter still dressed in the same outfit, this time, and she was spotting a black sling bag with patterned high heeled boots.
The other posts had really weird captions with one where Jerzey stated that she was a shark and a wolf. In another, she referenced her car, which was in the background all along, the car was a black and silver Jeep Wrangler.
She is also the grandmother to Charli Rose, who happens to be Whoopi's great-granddaughter from Amarah.
With just a little over 1300 followers, Jerzey has quite a large number of posts, which number up to 360 plus. They feature lots of pictures of herself, hanging out, and having a good time.
Following the posts, there was little activity in the comments section. Although one user stood out as she commented on all three posts. The user, Janna Rae who is a fashion designer and stylist, commented saying:
"Awww cute snowflake ❄️."
Jerzey is Whoopi's second grandchild from her daughter Alexandra Martin. Alexandra, who is the only child of Whoopi, has three children: Amarah, Jerzey, and Mason.
She is also the grandmother to Charli Rose, who happens to be Whoopi's great-granddaughter from Amarah.
Whoopi, who is a proud grandmother and great grandmother, enjoys spending time with her grandchildren and great-grandchild.  She once mentioned that they have a unique nickname for her.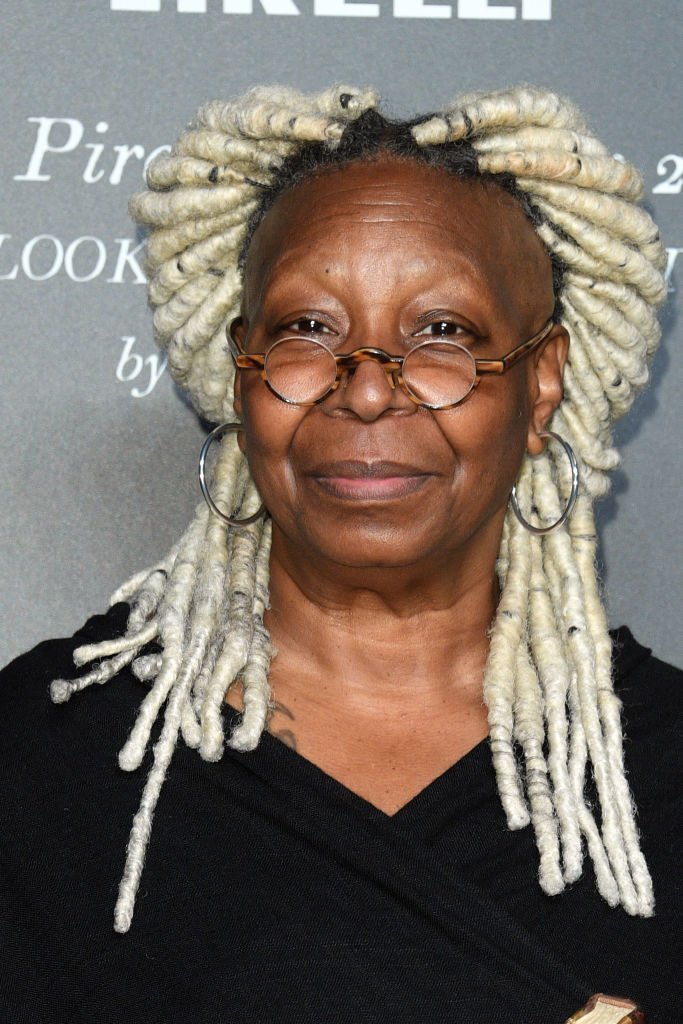 While her granddaughters call her Grandma, Charli Rose calls her Oopi instead of Whoopi as the toddler could not pronounce the letter W correctly for now.
Be it attending fashion shows or watching "Vamparina," with her grandkids, Whoopi, who has alluded that she does not like the concept of marriage, makes it known that she prefers the company of her offsprings.