Carrie Underwood Shares Throwback Photo with Bryan White
Singer and songwriter Carrie Underwood went back memory lane with a recent post she made on her Instagram page by sharing a photo of herself and singer Bryan White. 
The 37-year-old songstress shared a collage picture, with one side showing the very first time they met, and the other side showing when they performed together at the Grand Ole Opry. In her caption to the post, Carrie wrote:
"I could talk to @bryan_white all day! Hear all about the first time we met, and when we shared the stage @Opry stage, making it a full circle moment!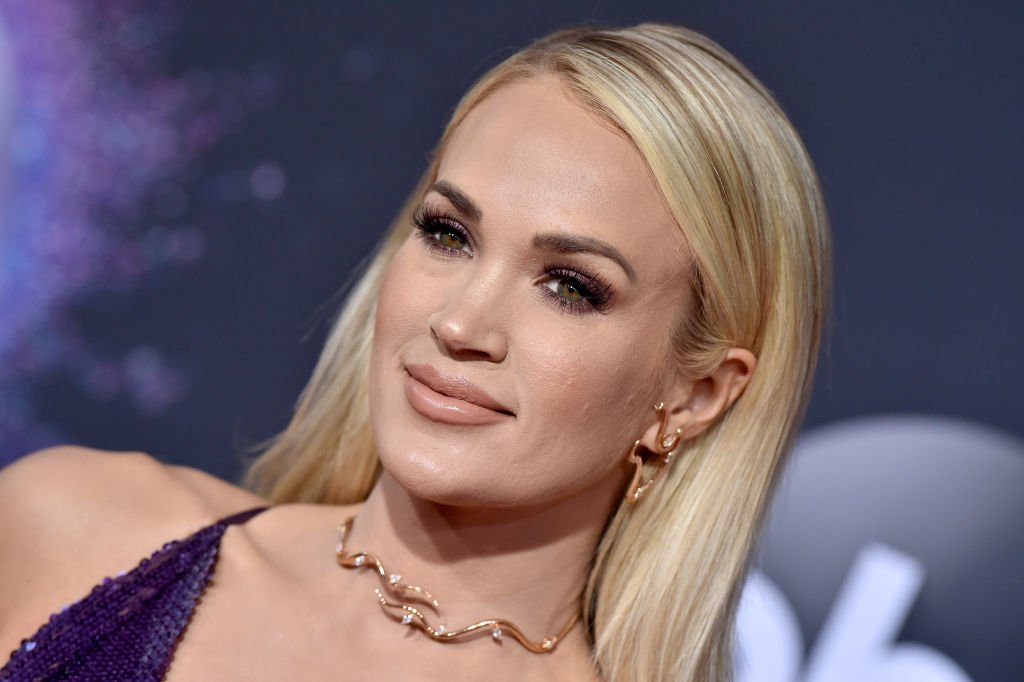 The 37-year-old singer also dropped the link of her appearance on Bryan's podcast. Bryan White was Carrie Underwood's childhood crush, a fact she admitted in an Instagram post after performing with him at the Opry. She said:
"This pic pretty much sums up my night at the @Opry This was my #FullCircleMoment !! Growing up, I was a member of the @bryan_white Fan Club and even sang to him..."
The former "American Idol" winner also confessed her teenage love for Bryan White during her induction into the Oklahoma Hall of Fame in 2019, even as her husband, Mike Fisher, was seated in the audience. 
In her speech during the induction, Carrie said that one reason she believed things could be big and grand was that she had witnessed other people from places like where she grew up do it. 
...despite that fame, the singer wants her kids to have a normal childhood
She then mentioned names like Reba McEntire, Garth Brooks, Vince Gill, Toby Keith, and Bryan White. Apologizing to her husband, Carrie said that when she was growing up, she was sure that she was going to marry Bryan. 
Carrie is also a huge fan of the rock band, "Guns N' Roses," revealing on an appearance at "The Tonight Show" starring Jimmy Fallon that she once left her husband and kids to go and see the Rock band's concert. 
The mother of two further explained that watching the band live had been a lifelong dream of hers and that once the opportunity for that to happen presented itself, she couldn't say no to it. 
Carrie Underwood and Mike Fisher are undeniably a famous couple, but despite that fame, the singer wants her kids to have a normal childhood.
Carrie said that it was her and Fisher's wish that their sons, Isiah, 5, and Jacob, 1, remain grounded despite their parents being famous, and always spoke about the issue. 
The "Jesus, Take the Wheel" crooner narrated an experience where Isiah told her that her job was doing laundry, which she liked very much because she didn't really want him to know what she does. 
Explaining further, Carrie said that she isn't keeping her son in the dark, but his thinking made her feel good that he sees her doing mom stuff.