Goldie Hawn's 6-Year-Old Granddaughter Rio Bears Strong Resemblance to Her Famous Grandma
Goldie Hawn took to social media recently to share a cute snap of her granddaughter Rio, and a lot of fans think that the 6-year-old is a total mini-me of the legendary actress.
Around Christmastime 2019, the 74-year-old posted a photograph of her granddaughter Rio, who is actor Oliver Hudson's youngest daughter, on Instagram.
In the picture, Rio is seen having lunch with her legs on top of her head. The "Cactus Flower" star captioned the post, "Happy upside down lunch to everyone everywhere."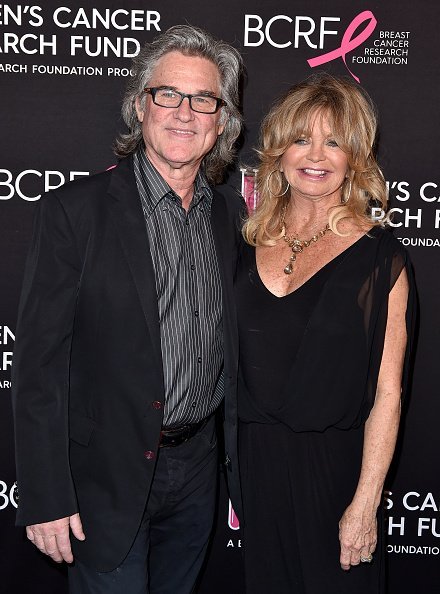 Rio's adorable photo received over 66,000 likes, and most fans commented that she looks like her well-known grandma.
One person wrote, "Gosh Goldie, Your granddaughter is So much like You." Another user added that Rio is a mini-me of the "Overboard" actress.
In June 2017, Hawn, who rose to fame on the comedy program "Rowan & Martin's Laugh-In," posted another photo with Rio on Instagram. In the image, the pair are seen wearing matching flower crowns.
The lovely photograph, which amassed more than 91,000 likes, was taken during the Preschool Graduation day.
A lot of fans added their thoughts by means of comments, with some users said that Rio bears a striking resemblance to her famous grandmother.
Hawn and Kurt Russell share one child, Wyatt, and children from previous relationships.
According to Closer Weekly, Hawn got a sweet nickname from her six grandchildren — Ryder, Wilder, Bodhi, Bingham, Rio, and Rani.
"Goldie is the best Glam-ma ever," an insider told the magazine. "She and [Kate Hudson] are super close, but Goldie and Kate's children, who all call her 'GoGo,' have a very special bond."
Hawn and Kurt Russell share one child, Wyatt, and children from previous relationships, including Hawn's daughter, Kate, and son, Oliver.
The power couple started their romantic affair after meeting in 1983 on the set of the hit romantic drama war film "Swing Shift."
The Oprah Magazine reported that Hawn and Russell went to the Playboy Club, where they ended up chatting for two hours for their first date.
From there, Hawn and Russell decided to sneak off for some alone time. The pair wound up at Hawn's home, which was being renovated. They then broke in to find their way to an empty room.