Dolly Parton Shares New Instagram Photo with a Throwback Poster
74-year-old Country Singer, Dolly Parton, shared a new Instagram photo of herself posing with a throwback poster. 
In a recent Instagram photo by famous country singer, Dolly Parton, she is pictured posing with a throwback poster of herself. In the photo, Dolly is dressed in a white top and ripped jeans with her guitar placed on her legs.
This picture caught a lot of attention from her fans, who took to her comment section to share just how excited they were to see the singer's classic throwback poster.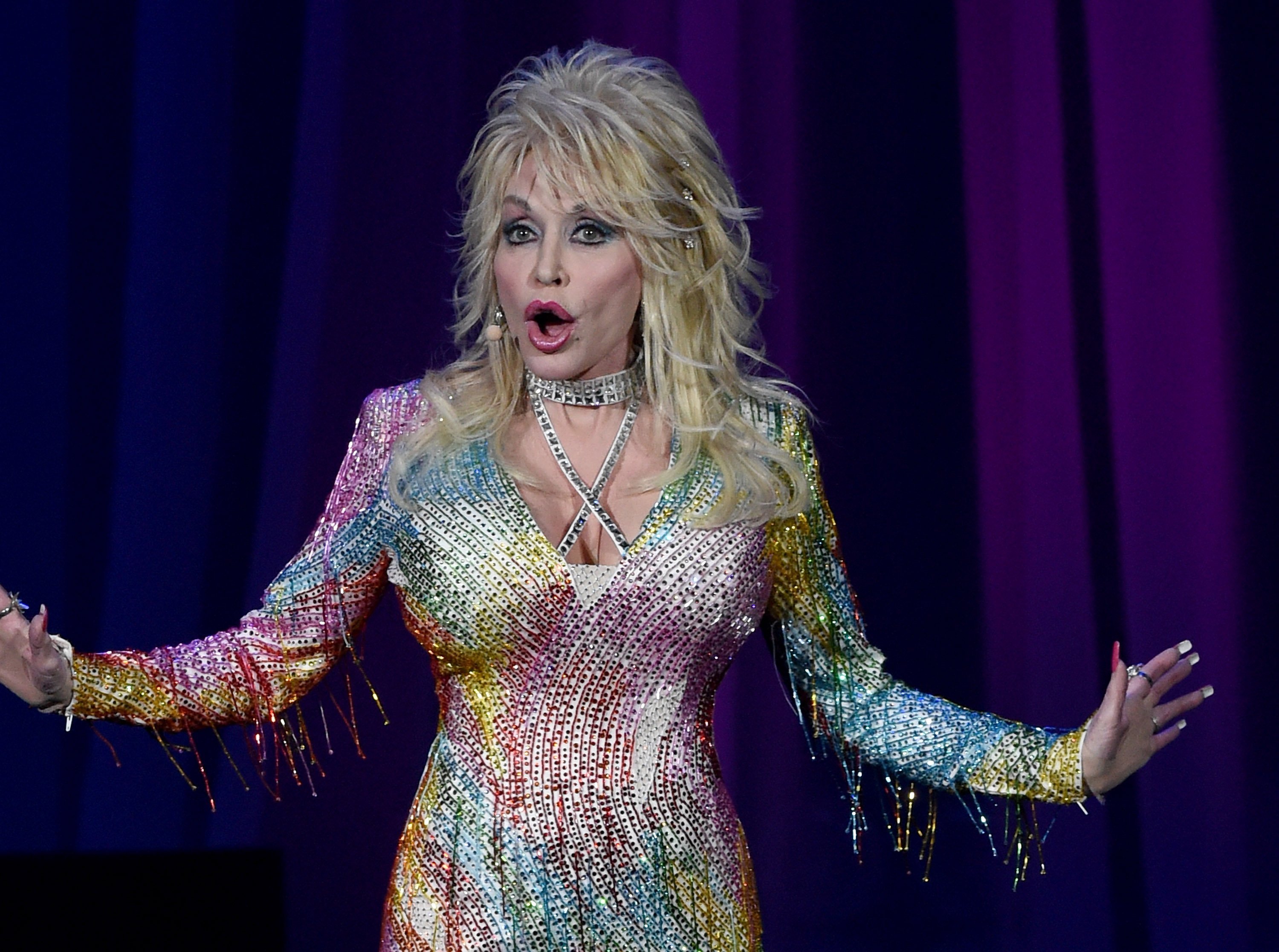 The Instagram post came shortly after Dolly appeared on "60 Minutes Australia." When asked what she thought her retirement age would be, Dolly revealed that she doesn't have a retirement age because she doesn't see herself retiring from music.
Dolly also revealed what she would like to do for her 75th birthday. The country singer explained that she would like to be on the cover of Playboy magazine again. She said:
"I don't plan to retire. I just turned 74, and I plan to be on the cover of Playboy Magazine again." I don't know if they will if I could be on the cover again when I'm 75."
Parton first appeared on the cover of the famous magazine in October 1978, becoming the first country singer to grace the cover. She was only 32 at the time. 
Recalling her iconic Playboy bunny outfit and ears, which she wore in 1978, Parton revealed that she would like to rock the outfit again if her wish to appear on the magazine again is granted. 
Speaking of the secret to her youthful appearance, Parton revealed that good lighting, good makeup, good doctors, and a good attitude were the trick for her. 
In the final episode of "Dolly Parton's America" podcast, the "9 to 5" singer revealed that she had enough songs in her archive that could make up posthumous releases. She said:
 "I've got hundreds, hundreds, even thousands of songs — a big part of them have never even been recorded. There's enough stuff to go on forever with my music..."
Dolly stated that unlike Prince and Aretha Franklin, who didn't plan ahead for their deaths, she was making enough plans to ensure her music lives on long after she's gone.
Dolly began her music career in 1965 with her debut album, Hello, I'm Dolly. She has since gone on to record hit songs like "Jolene," "I Will Always Love You," "9 to 5," among others. 
Dolly has won major awards and has received numerous recognition for her input to the Country Music industry. In 1999, Parton was inducted into the Country Music Hall of Fame.