Dolly Parton Shares Throwback Pic of Herself with Big Blonde Hair Almost 2 Weeks after 'Heartstrings' Premiere
Each episode of Dolly Parton's eight-part series focuses on one of the legendary singer's iconic songs. Since the series premiered late in November, Dolly just had to share a piece of the earlier years with an epic throwback picture.
Dolly Parton celebrated the first day of December with a playful message to fans and a beautiful picture of herself going big on accessories during her earlier years.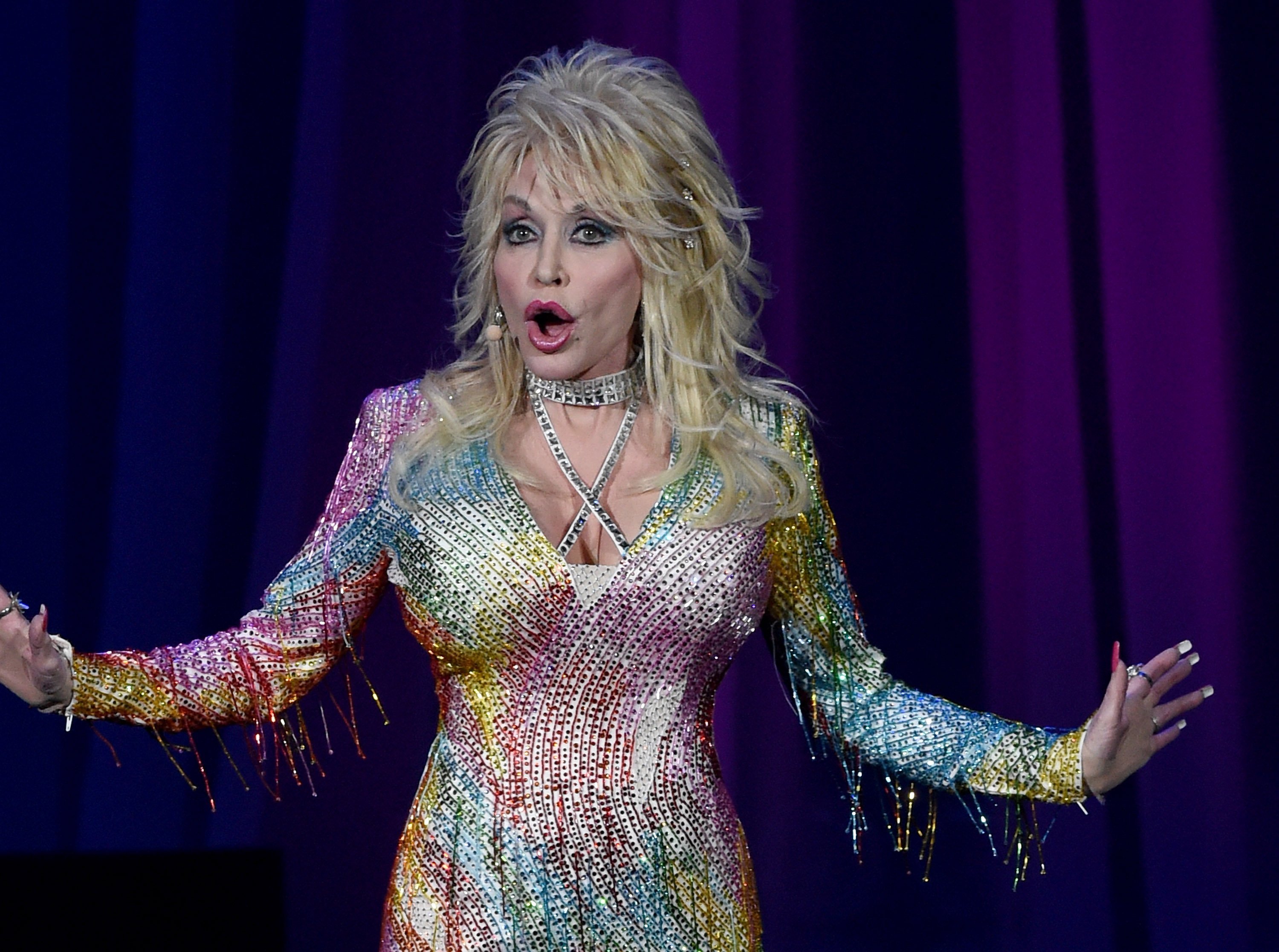 A TIME FOR REFLECTION
"The bigger the hair, the bigger the…hoops. Well, what did you think I was going to say?" Dolly teased. The sweet image comes the day after the famed country singer updated her fans on the origins of her most famous songs.
"Every story started with a song ? The lyrics from each song in #Heartstrings are so close to my heart! Which episode is your favorite?" Dolly asked in the caption of a collage of music clips featuring hit songs from her series. 
THE SERIES
The eight-part series premiered on Netflix on November 22, and each episode begins with an introduction from Dolly, where she explains the meaning behind the song featured in the episode.
Each episode will have a different cast along with its own storyline. The anthology series is said to highlight Dolly's following songs: "Jolene," "These Old Bones," "J.J. Sneed," "If I Had Wings," "Cracker Jack," "Sugar Hill," "Down From Dover," and "Two Doors Down."
Award-winning actors including Ray McKinnon, Melissa Leo, Jessica Collins, Timothy Bushfield, and Camryn Manheim are all among 19 cast members that signed on to tell the stories of Dolly's most treasured songs.
DOLLY'S MOST RECORDED SONG
Dolly's song "Jolene" didn't feature first in the list by accident. Its the "most recorded song" she has ever written, and the actress Julianne Hough portrayed the role of Jolene, who flirted a married man into considering infidelity.
During a previous interview, Dolly shared how she brought the hugely-successful song to life. Having been candid about the "flaming locks of auburn hair" that inspired the song "Jolene," Dolly shared:
"One night I was on stage, and there was this beautiful little girl. She was probably eight years old at the time. And she had this beautiful red hair, this beautiful skin, and beautiful green eyes. And she was looking up at me, holding, you know, for an autograph. And I said, well, you're just the prettiest little thing I've ever seen."
When Dolly asked the little girl her name, she replied, "Jolene." The singer felt inspired by the "pretty" name that rolled off her tongue, and Dolly stayed true to her word when she said she would write a song about that.
WHERE THE SECOND PART CAME FROM
The song came together when she added its second element, the man struggling with thoughts of infidelity. A long-standing joke between Dolly and her then-husband Carl Dean came into play since a bank teller in Nashville had a "terrible crush" on Carl.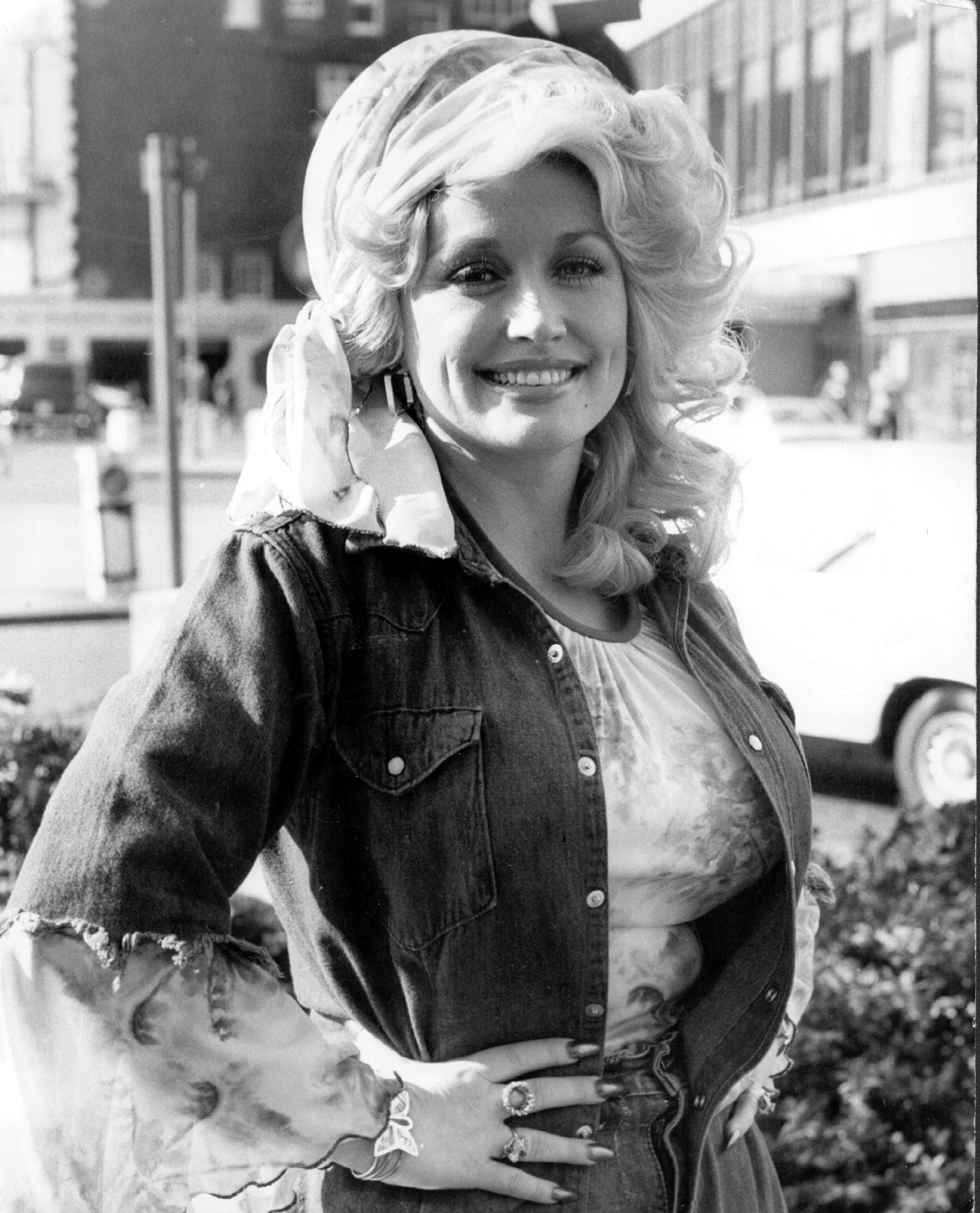 "It was kind of like a running joke between us when I was saying, hell, you're spending a lot of time at the bank," Dolly elaborated. "I don't believe we've got that kind of money. So it's really an innocent song all around, but it sounds like a dreadful one."
Relatedly, another one of Dolly's songs has an interesting history. Not known for singing the song herself, Dolly wrote and recorded "I Will Always Love You" in 1973.
However, the snag came in when Dolly offered the song to Patti LaBelle first. Before she could accept the offer, Whitney Houston beat them to the punch as it launched her to international stardom in the blockbuster film, "The Bodyguard."