François Clemmons on Being a Black Actor in 'Mister Rogers' Neighborhood' and Its Impact
Francois Clemmons' role as a police officer in "Mister Rogers' Neighborhood" was one of the first of its kind as in those days; Blacks weren't cast to play recurring roles in TV shows.
Today, a Black American man can walk down the street without looking over his shoulder in fear of his life or freedom.
That hasn't always been the case; years ago, Blacks in America were victims of racial discrimination in all aspects of life, including the media. However, one TV producer decided to alter the status quo and challenge racial discrimination in the media.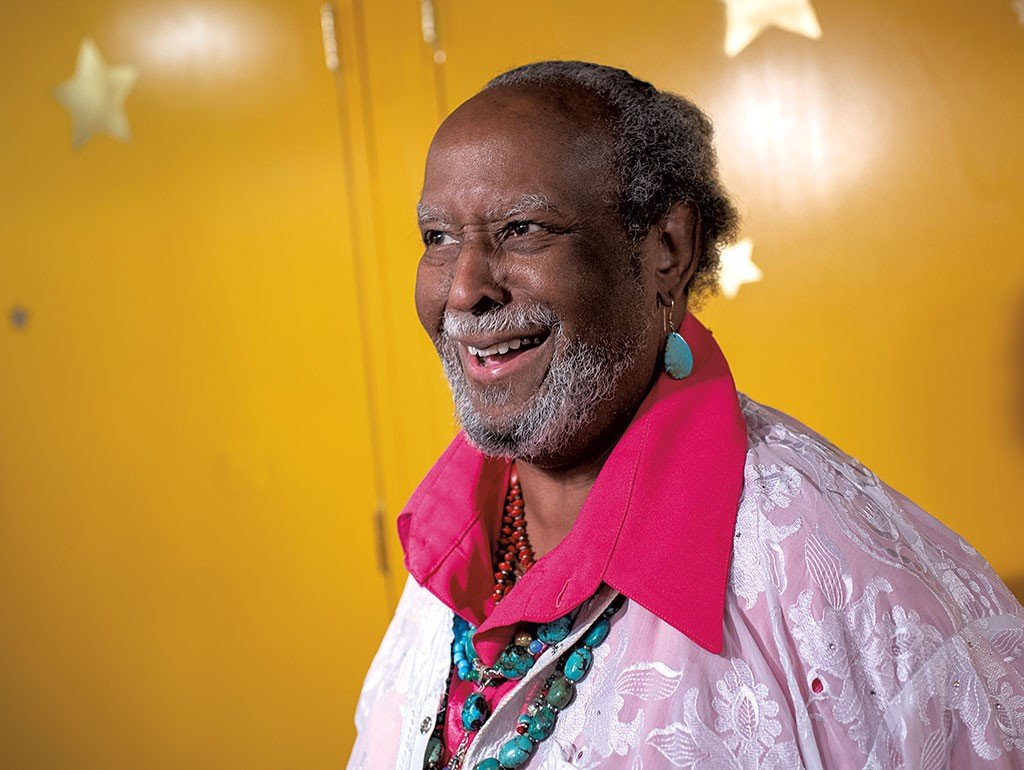 FRANCOIS CLEMMONS WAS THE FACE OF THE CHALLENGE
The American singer and actor, Francois Clemmons, was one of the first Black men to play a recurrent role in a children's TV show.
It was a time when racial discrimination was at its peak. Clemmons was asked by Fred Rogers to feature in his children's TV show, "Mister Rogers' Neighborhood," as a singing police officer called officer Clemmons.
Officer Clemmons on 'Mister Rogers' Neighborhood' 'Memba Him?! https://t.co/s2pIAhuvwt

— TMZ (@TMZ) June 6, 2019
He was shocked by Fred's request primarily because of what police officers represented in the community he grew in. Fred, however, had a noble reason, which made Francois open up to the task. He said:
"When Fred asked me to be a police officer, Fred, are you sure?…he started talking about children needing helpers and the positive influence that I could have.."
Although Francois wasn't entirely convinced by Fred's talk about having a positive influence in the world starting from the neighborhood, a single act of Mr. Rogers convinced him otherwise.
While working on the show, Francois referred to one particular scene as his favorite. It was the scene where Mr. Rogers was resting his feet in a basin filled with water, and he invited Francois to rest his feet as well.
That was a moment of great emotion for the singer and actor as not only did Mr. Rogers invite him to rest his feet, he also dried Francois' feet afterward.
The singer who was initially skeptical about taking up the role of officer Clemmons worked on the set of Mr. Roger's TV show for up to 30 years.
Remembering Fred Rogers on what would have been his 91st birthday.

Watch as @HarrySmith takes us back to "Mister Rogers' Neighborhood" in this report from 2018. pic.twitter.com/vHWsy5mrGn

— NBC Nightly News with Lester Holt (@NBCNightlyNews) March 20, 2019
HIS CAREER
The 74-year-old was cast on "Mister Rogers' Neighborhood" not just because Fred thought he was a good actor but also because of his fantastic voice, which Fred noticed while he sang in church.
Apart from his influential role in "Mister Rogers' Neighborhood," Francois Clemmons' singing also made waves in the music industry.
In 1968, Mr. Rogers hired the first black actor to have a recurring role on a children's show.

François Clemmons played a police officer in Mister Rogers' neighborhood.https://t.co/C5htJBzlE7

— UberFacts (@UberFacts) April 20, 2019
He
was a Grammy-winning singer who
performed in over 70 musical and opera roles. His music made so much impact that it landed him the Governor's Award for Excellence in the Arts. He also founded the Harlem Spiritual Ensemble.
The American singer and actor is also an author; he wrote a memoir, "DivaMan: My Life in Song," where he shared his full story.
 HIS SEXUALITY AND PERSONAL LIFE
Although Fred accepted Francois for who he was, he had reservations about the actor expressing his sexuality. He wanted him to keep his sexuality under wraps.
That was where Fred drew the line. As a gay man, Francois wasn't allowed to show his sexual preferences on the set of the show. He wasn't allowed to wear earrings so that people do not draw the wrong conclusions about the show.
Fred also requested that Francois, while he worked on the show, should stay away from gay bars as he couldn't be publicly seen in such places while he was on the show to avoid any form of damaging controversy.
This was challenging for Francois, and he basically had to be someone else. In order to dispel any suspicions about his sexuality, Clemmons married a woman and engaged in other manly activities.
He tried, but he couldn't keep up. His marriage was short-lived; it lasted for only six years, and the actor described it as a complete disaster.
The singer, who at the tender age of 9, started having infatuations and enjoying the company of other boys never got romantically involved with anyone even after the show ended. He said he couldn't find the Francois that could give them what they deserved.