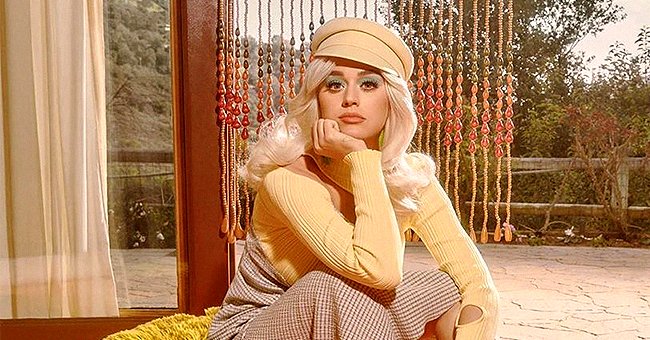 Instagram/katyperry
Katy Perry from 'American Idol' Talks about Releasing New Music Days after Revealing Pregnancy in Music Video
Katy Perry shared her plans to release new music and teased whether she will be touring this year since she and fiance Orlando Bloom are preparing to welcome their first child in the summer apart from the upcoming wedding.
The 35-year-old singer recently spoke with the Australian radio host Smallzy, and shared that she's been slowly working on music she plans on releasing in the summer as she said:
"There's going to be a lot to release in the summer. I've just been kind of casually working on it for about two years and not putting a lot of pressure on myself."
The new album Katy has in mind will follow up on her previous album, Witness released in 2017, as it will focus on the journey she took to get to her "okay place."
While working on her previous album, Katy said that she went "intense stuff" and it showed in her songs featured on Witness as he added:
"I had some real challenges and at one point became clinically depressed and had to figure some things out and go through a journey."
Since Katy is expecting her first child with fiance Orlando Bloom, the singer said that she could release music without having to be "everywhere all at once" when the topic turned to the possibility of a tour this year.
The "American Idol" judge said that the world is currently at "an interesting place," as she explained that her fans want "encouraging messages" from her, even though they don't require her to be physically present.
One thing Katy will have to be physically present for, though, is her and Orlando's upcoming wedding, which is reportedly postponed for the second time.
The pair, who got engaged on Valentine's Day last year, initially planned on getting wed in December, but then decided on a date this summer due to the location they wanted in Japan.
However, according to a source that spoke with PEOPLE, the couple decided to postpone the 150 guest wedding for a second time due to the outbreak of the coronavirus - a wedding that will reportedly be the opposite of Katy's previous one.
Katy and Orlando are reportedly not the flashy type and plans on having a much smaller wedding than the traditional Indian ceremony Katy had when she married the comedian Russell Brand in India in October 2010.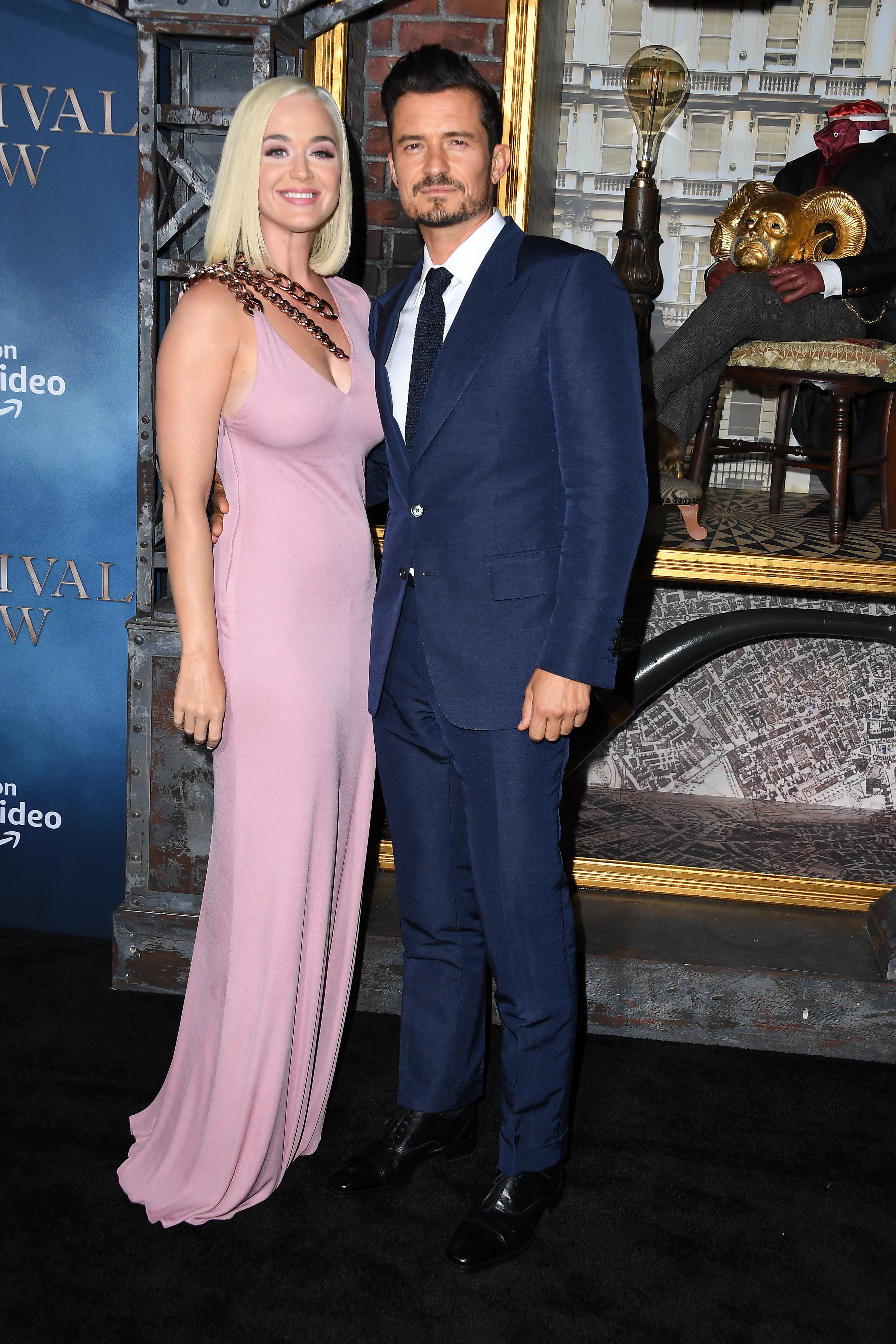 Katy Perry and Orlando Bloom attend the LA premiere of Amazon's "Carnival Row" on August 21, 2019, in Hollywood, California. | Source: Getty Images.
Orlando, who is already a father to 9-year-old Flynn with his ex Miranda, is an experienced father which helps calm Katy Perry's nerves about expecting their first child.
Not only that, the support Orlando is providing in the form of foot and backrubs while being there when she feels emotional, is reportedly only making Katy fall more in love with him.
Please fill in your e-mail so we can share with you our top stories!