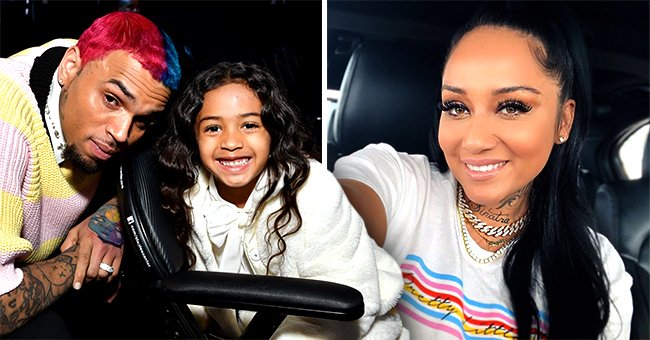 GettyImages Instagram/therealniaguzman
Chris Brown & Ex Nia Guzman Have a Good Relationship for the Sake of Daughter Royalty
Chris Brown and Nia Guzman are reportedly in good terms now for the sake of their daughter, Royalty. The ex-couple were recently spotted together at a soccer match to cheer her on.
Gone are the days when Chris Brown would be at odds with Nia Guzman, the mother of his daughter, Royalty. Today, they're a picture of amicable co-parents who've put the past behind them.
Chris and Nia were recently together watching their daughter's soccer match and it was enough proof that all is well between them. Nia even shared a photo of Chris with Royalty after the match declaring them, "THE WINNERS!"
But if there's anyone who really wins at the sight of Nia and Chris in good terms, it's their daughter. After a bitter custody battle in 2018, the ex-couple seemed to have taken the high road for the sake of Royalty.
A source close to Chris and Nia reportedly told Hollywood Life that it was their common intention to do what's best for Royalty that paved the way for their reconciliation.
"Chris gets along great with Nia because they decided a long time ago to make things work for the sake of Royalty," the source said.
It's unclear when Chris and Nia began warming up to each other but sources said it began sometime after the court ruled in favor of joint custody.
Further, the source said that Chris will do anything to make his daughter happy and feel loved. This includes showing her that her parents get along.
Since welcoming Royalty five years ago, Chris has made it a point to make her his priority. When Nia fought for full custody of the child, he battled it out with her for joint custody and was victorious.
Today, he tries to be the best father to Royalty and Nia sees that too. In fact, another source told Hollywood Life that it "melts her heart" when she sees Chris stepping up as a father and giving importance to their daughter.
Nia doesn't even mind that Royalty idolizes her father. She even "totally encourages it," the source said. She is also grateful to Chris's mother, Joyce Hawkins for loving her daughter.
It's unclear when Chris and Nia began warming up to each other but sources said it began sometime after the court ruled in favor of joint custody. In November, Nia was supportive of Chris when he welcomed a son with Ammika Harris. She praised him for making beautiful children.
Chris has been over the moon after becoming a father again. But he made sure to shine the light on Royalty when he brought her as his date to the Grammys in January. They looked adorable posing for pictures on the red carpet.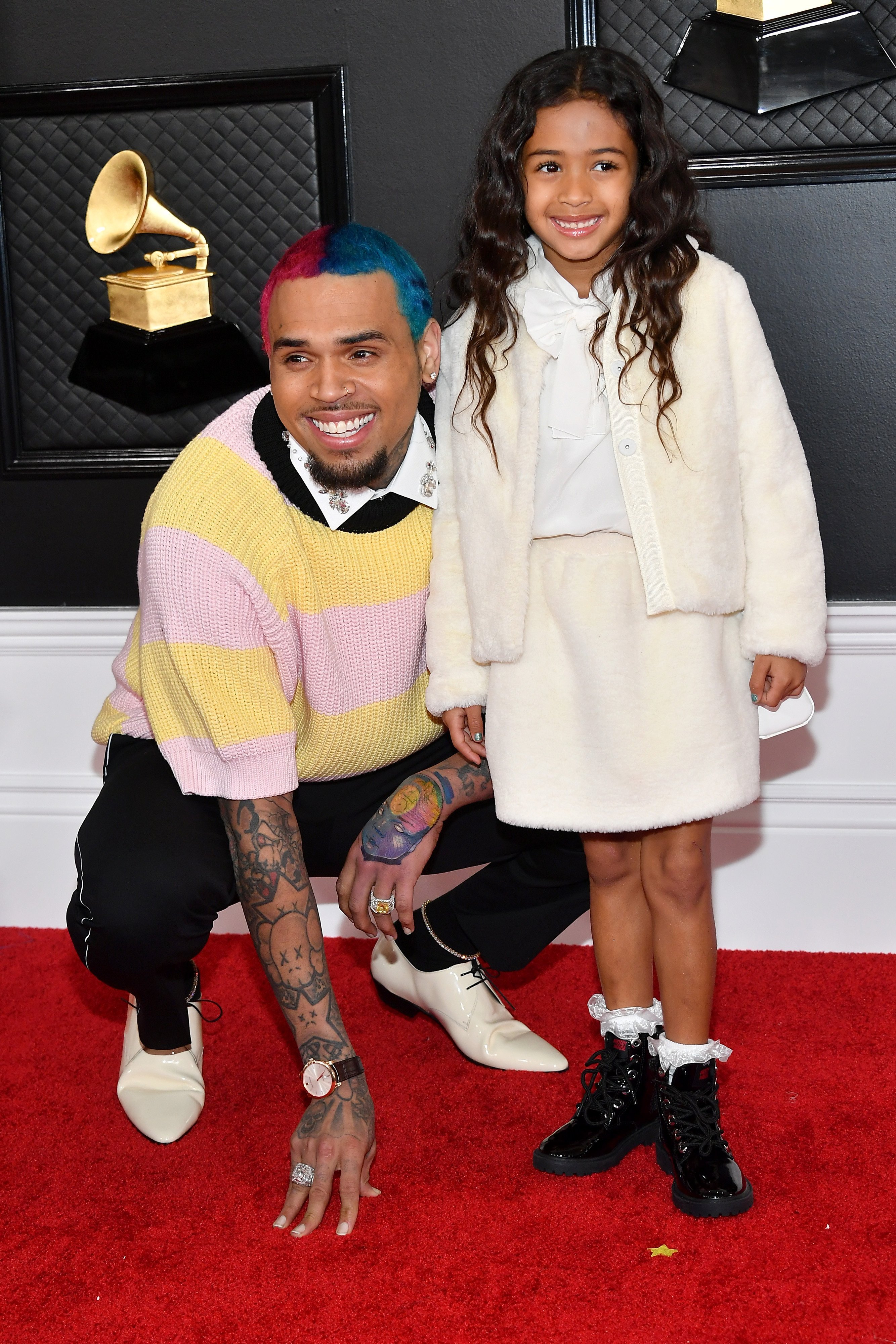 Chris Brown and his daughter, Royalty at the red carpet of the Grammy Awards in January 2020. | Photo: Getty Image
As early as now, Royalty is showing signs of an interest in music like her father. The little girl can sing and her mother thinks she'll even surpass Chris. She told a fan who complimented Royalty for being an amazing singer, artist, and dancer like her father, that her daughter will be even better than Chris.
Please fill in your e-mail so we can share with you our top stories!