Harry & Meghan Share Unseen Photos from Buckingham Palace Meeting & Fans Are Missing Them Already
The countdown to March 31, which is Harry and Meghan's last day as senior members of the Royal Family, continues as they shared previously unseen photos from a meeting at Buckingham Palace.
The Sussex Royals shared two pictures, with the first being a black and white photo of the couple, while the second picture was a group picture of the couple and others. The post was captioned,
"The Duke and Duchess of Sussex met with young leaders in their roles as President and Vice President..."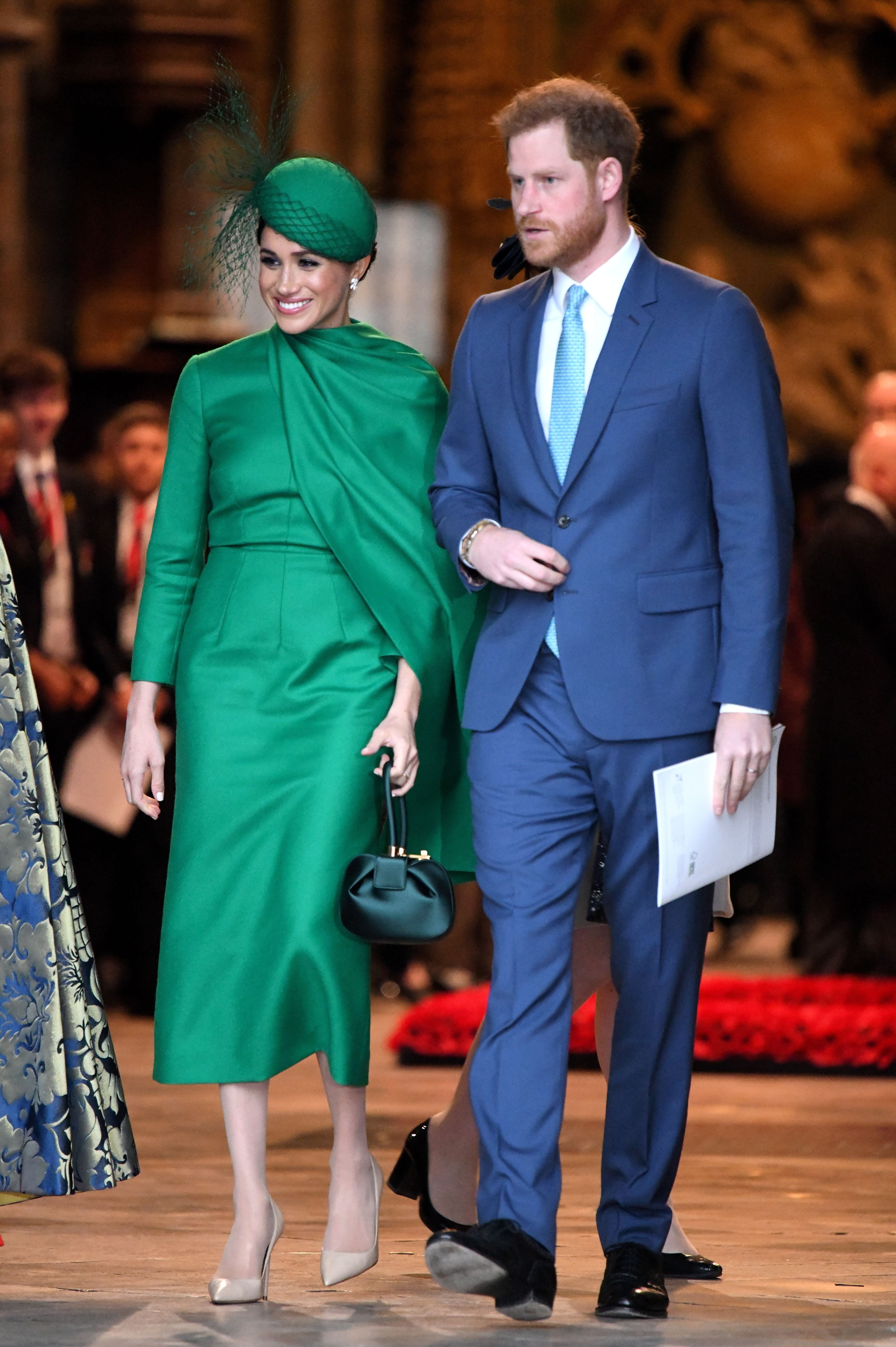 The Sussexes further told their followers to check their Instagram stories for more about the QCT meeting and the fantastic individuals behind the Trust. Fans of the couple couldn't hide the fact that they were already missing them. One wrote:
"Absolutely beautiful. Missing you already @sussexroyal."
Harry and Meghan will become independent of the Royal Family from April 1, 2020, following their decision to step down as senior members of Buckingham Palace, in January. 
As the day of their departure draws nearer, many of their fans continued with their show of emotions. Another fan who commented on the couple's post said that they are proud of the couple.
At the end of the service, both couples didn't appear to say goodbye to each other and didn't say any word.
A third person said that the couples are the best, while a fourth said that Harry and Meghan looked so happy in the pictures, adding that she loved them. 
Another emotional and excited fan shared similar sentiments and wrote, "love this you both look happy you certainly keep busy!!!"
Harry and Meghan made their final public appearance before their exit from the Royal Family, on Monday when they attended the Commonwealth Service, thus completing their final duties as senior members of the British Monarchy. 
The discussions at the QCT roundtable meeting hosted by the couple at Buckingham Palace centered on mental health, equal opportunities for all, and the essence of giving support to young leaders.
The huge smiles on the faces of Harry and Meghan was in contrast to the tense Commonwealth service on Monday, in which the couple had a brief interaction with the Duke and Duchess of Cambridge.
When William and Kate arrived to take their seats at the service, Harry and Meghan smiled and greeted them, while the former replied with brief hellos, after which they sat. 
At the end of the service, both couples didn't appear to say goodbye to each other and didn't say any word. They also left the venue in separate vehicles after exchanging pleasantries with guests at the service.