Carrie Underwood Claps Back at Troll Who Called Her Silver Peep-Toe Heels Hideous after Recent Photo
Many celebrities tend to find themselves the focus of internet trolls and this was the case with a recent post by Carrie Underwood. Unfortunately for the troll, the singer was having none of it.
Last week, Underwood, 37, appeared on "Late Night With Jimmy Fallon" where she promoted her new book, "Find Your Path." She also got to speak about her application called Fit52.
For the interview, the country singer wore a black outfit with stunning silver metallic heels. She took to Instagram later to share images from the show.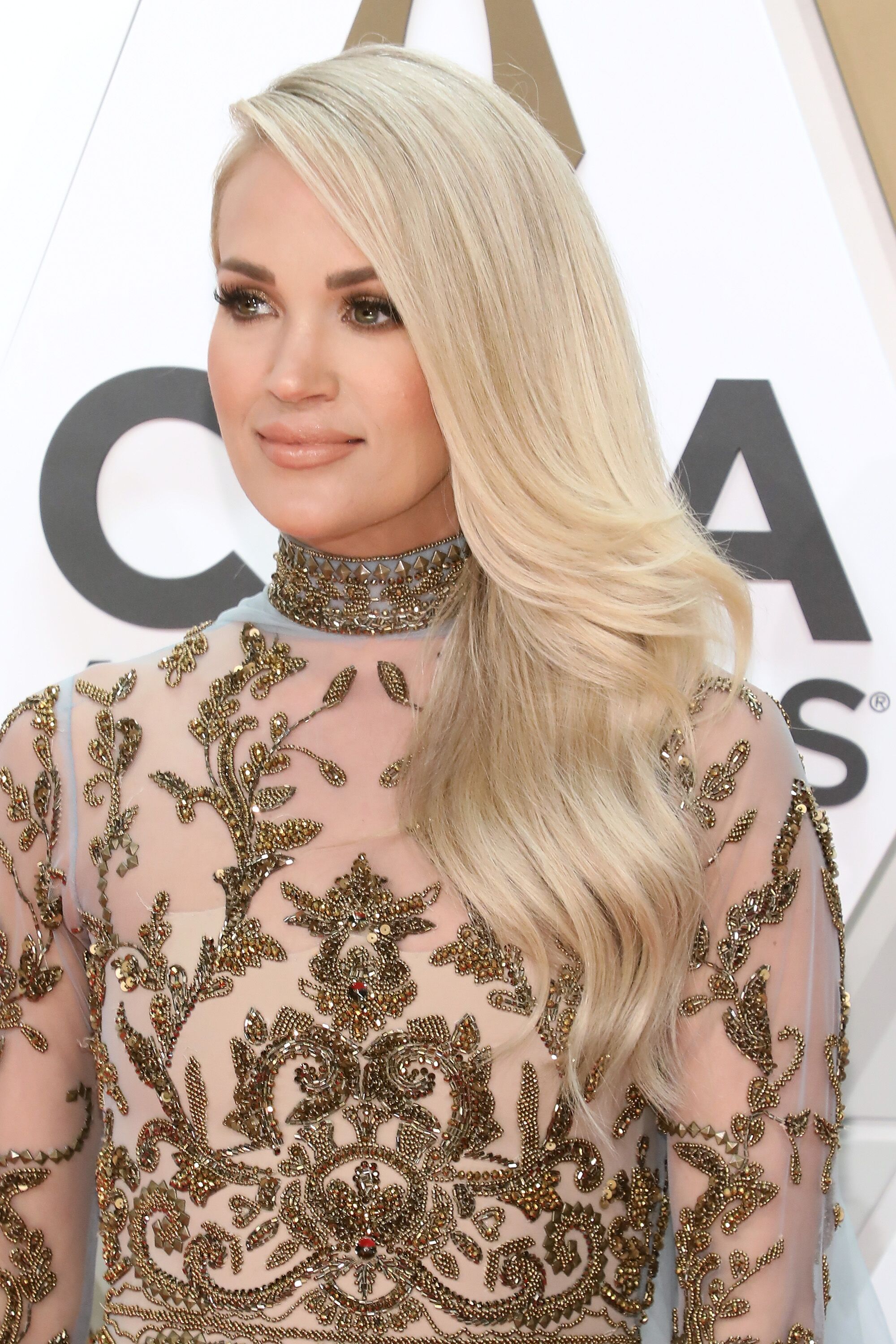 Troll comments on Carrie's post
In side-by-side photos, Underwood was seen in one panel sitting next to Jimmy Fallon showing off her outfit. The other panel showed the country musician with Fallon in gym wear.
A number of her fans thought she had looked amazing on the talk show, but there was one special person. The troll boldly took to the comments section and wrote: "Hideous heels."
Underwood claps back
Underwood cleverly replied: "Hideous comment." In the thread, her fans couldn't help by laugh at the offender while praising the singer for clapping back.
Her response has received more than 3000 likes. On the show, the star also had a chance to compete with Fallon in three fitness challenges.
Brad Paisley gets Carrie's book
Sadly, the NBC late-night talk show host lost out in all the challenges to his super-fit guest. The "American Idol" season 4 winner recently gifted her new book to her longtime friend and former CMA Awards co-host, Brad Paisley.
Carrie shuts down another fan
This wasn't the first time that Underwood has had to shut down a fan. In March 2019, after her oldest son, Isaiah Fisher, had turned 4 years old, the musician took to Twitter to share how much the child was growing.
Underwood's son uses a big word
She revealed in a post that his new favorite word was "'unreasonable.'" The star joked asking where the little boy got such things.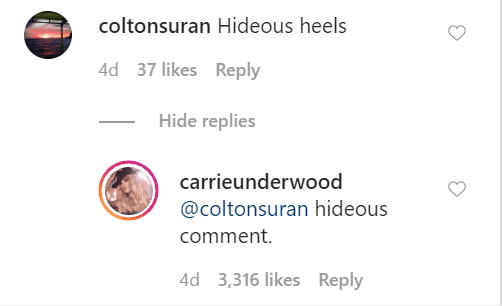 Correcting a misunderstanding
One of her fans misunderstood the post and revealed how he would've been "slapped" by his parents if he spoke to them that way at that age. Underwood quickly corrected the fan by telling him how Isaiah wasn't giving her an attitude but that he had uttered the word in a normal conversation.