Vin Diesel Says Big Surprise Awaits 'Fast & Furious' Fans in 9th Instalment of the Film Franchise
Vin Diesel teased that "a big surprise" awaits fans of the "Fast & Furious" franchise as he stepped out for the premiere of his latest film in California on Tuesday.
While on the red carpet at the Regency Village Theatre in Westwood, California for the premiere of his movie "Bloodshot," Vin Diesel spoke to ET about the star-studded cast thus far and which other A-listers he would like to join in the "F9" project.
Big names like Helen Mirren, Charlize Theron, and Kurt Russell are already set to star in "F9," and the actor chose to keep other names as a surprise, as Vin told the publication:
"I can't tell anyone, [but] it is so awesome! It's a testament to the franchise, to all the work that everyone has done and it's a testament to the integrity."
However, Vin slipped the name of another cast member during a chat with Jimmy Kimmel, when he said that his daughter Pauline, is responsible for the rapper Cardi B signing on since she "wanted a piece of casting to happen."
Pauline is the youngest of Vin's three children with the model Paloma Jimenez and having made a string of action films over the years, they are still too young to watch most of his movies. 
Vin's film "Guardians of the Galaxy Vol. 2" is more suitable for their age, and his other two kids, Vincent and Hania, accompanied the actor to the film's premiere back in 2017.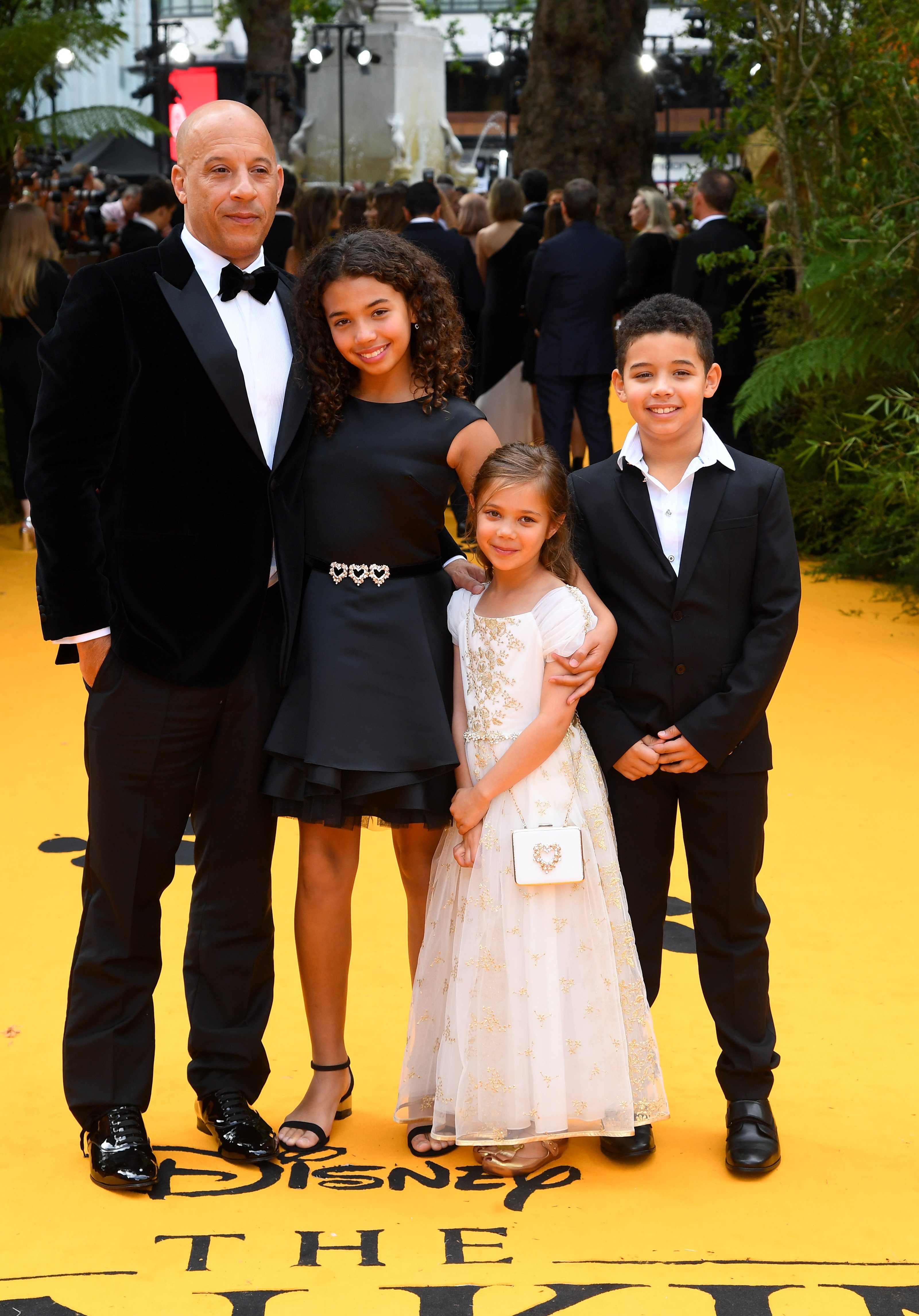 The pair stole the show as they gushed about being able to join their dad, who starred as Baby Groot in the film, for its premiere, as his daughter Hania said:
"I'm probably the most excited kid in the world right now!"
Her brother Vincent wholeheartedly agreed and called it a "lifetime experience" while Vin proudly looked on with a smile on his face. 
The pair added that Vin does the Baby Groot voice for them at home, and Vin responded with a prompt reenactment as he declared, "I am Groot."
"F9" is set to hit theatres on May 22, and fans may have to wait until then to see which other award-winning actors will make their star appearance in the latest sequel to the popular franchise. 
The released date initially got rescheduled three times. When they wrapped up filming on "F9" in November last year, Vin Diesel felt grateful for the break that would allow him to spend Thanksgiving with his family.
It turned into the longest film shoot of his career thus far, and he is "immensely proud" of what they achieved. Projects next in line for Vin include "Riddick," "Xander Cage," and "Groot."