Mo'Nique of 'The Parkers' Fame Shows off Slimmer Curves in Top & Leggings While Working out in New Video
"Precious" star Mo'Nique cannot be any prouder as she flaunted her new body wearing a T-shirt and leggings in a recently uploaded clip.
She has been on a weight loss journey for quite some time now, and for every progress she accomplishes, she ensures to update her fans on it.
In the new Instagram update, the actress donned a yellow top, leggings, and sneakers for her work out session, while clutching onto a bar.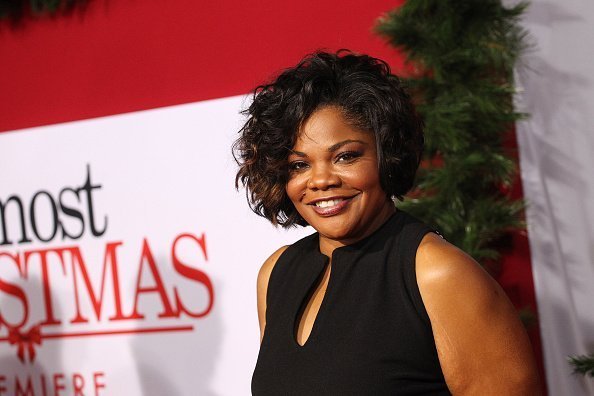 While Mo'nique engaged in some weight lifting over her shoulders, the "The Parkers" star slimmer curves looked undeniably remarkable. She, however, admitted in the caption that the whole process is challenging. According to her:
"Hey, my LOVES! Babyyyyy this was 145lbs In my back. CHALLENGING!!!! I LOVE US 4 REAL."
Amazing comments applauding her spirit filled the comment section; some fans expressed support with emojis that depicted strength and others, applause.
The veteran actress enjoys showing off her physique as she continues to trim down her weight. The journey began a few years back after a conversation with her husband, who charged her to take control of her weight to prevent premature death. 
Ultimately, Mo'nique is proud of her new looks, all thanks to her discipline.
Living for her kids and a future that could see her as a grandmother was also a propeller that urged the quest for weight loss. Her diagnosis wasn't helping matters as well, as she was diagnosed a high blood pressure patient.
The award-winning star summoned the courage to not only carry on with the journey but to tag along with fans by sharing inspirational posts of herself. In one tweet, she sounded very committed to the cause as she captioned a tweet:
"Fight for your LIFE! Love yall for real."
Series of motivational messages have since followed that post. As she shows off her workout sessions, she also explains to her fans via the captions how much she has lost.
In a 2018 clip
, she mentioned her routines to include consuming raw foods, and self-belief. 
The "The Parker" actress also said that she scrapped surgery out of her to-do list and subscribed to exercising and a strict diet, as opposed to her teenage self, who cared less about what she ate.
Ultimately, Mo'nique is proud of her new looks, all thanks to her discipline.