DJ Khaled Shares Sweet Photo of Himself Asleep with His Two Sons Asahd & Aalam
Music mogul DJ Khaled shared a cute picture of him all cuddled up with his two sons Asahd and Aalam in bed. 
Music producer Dj Khaled took to his Instagram page to post a sweet photo of himself with his two little sons tucked up in bed for the night.
In the picture, the award-winning producer can be seen hugging his two boys as they all slept. Dj Khaled's one-month-old son, Aalam, looked so cute with his pacifier firmly in his mouth as he slept.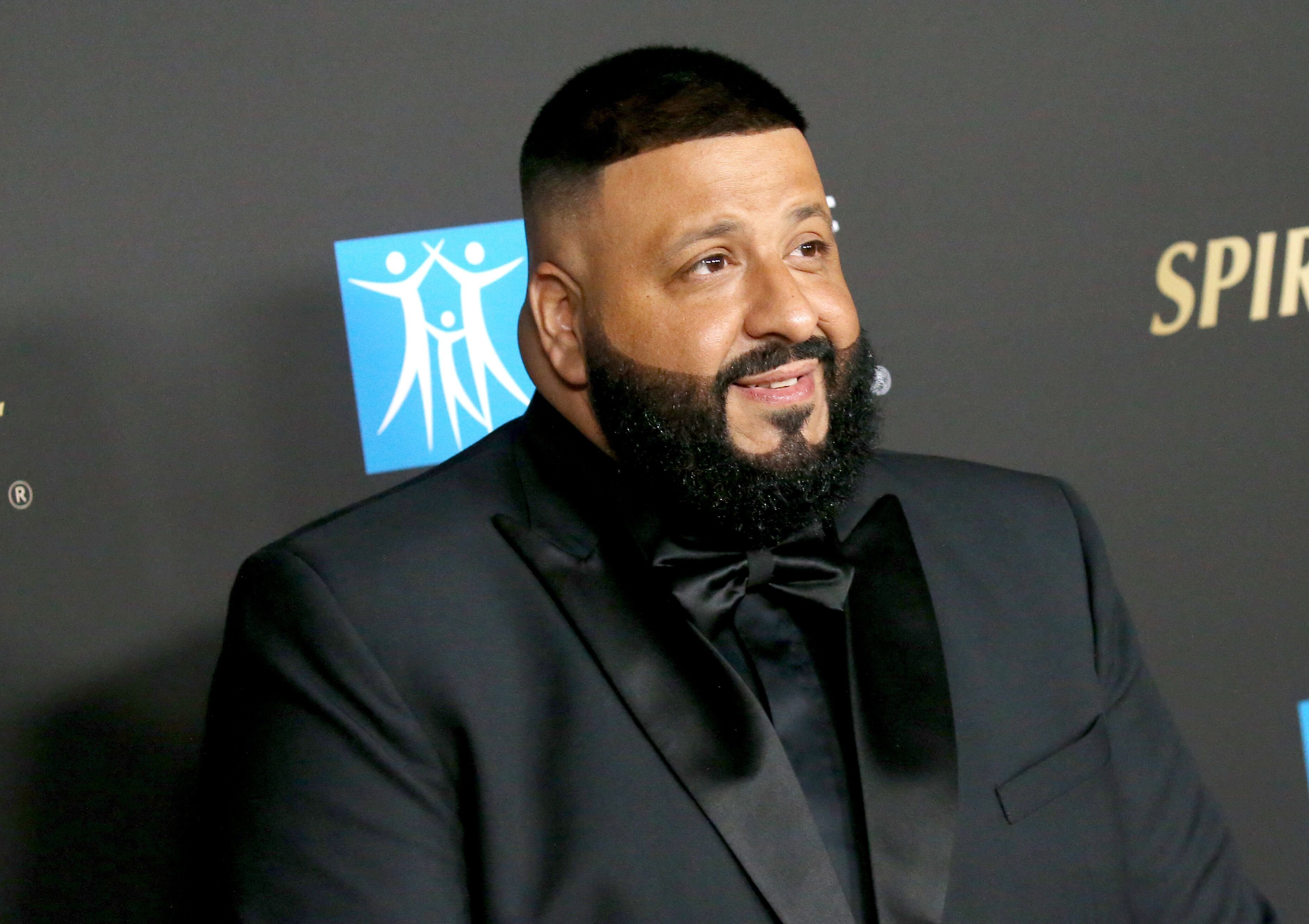 The adorable photo shows a family progression as Aalam is cuddled up in his elder brother's arms, and Asahd, in turn, fits perfectly in the protective arms of his father.
The doting father loves his sons very much and even named his last album after his first son. While sharing the picture, he captioned it, saying:
"This is what VERY BLESSED looks like . mommy."
Dj Khaled takes much pride in his family, and away from all the glitz and glam of the entertainment world, he still finds time to spend with his beautiful wife and kids.
Recently, the 44-year old musician was spotted with his wife Nicole Tuck, 44, jet skiing on the open water, off of their beachfront home in Miami.
The Wild Thoughts crooner is a lover of luxury properties.
Khaled made headlines in 2018 when he purchased the beachfront home from "Baby on Board" signs creator Michael Lerner for a whopping $25.9 million. 
In related news, the Grammy award winner recently lowered the price of his Miami mansion by $600,000, bringing its market price down to $5.99 million.
He put it up for sale in December 2018, just a few months after purchasing his beachfront home. Commenting on the reactions of people who have viewed the mansion, listing agent Janet Ben Zvi said:
"They are absolutely stunned and impressed by the home's architecture and remarkable attention to detail."
Khaled and his wife Nicole Tuck, who welcomed their second son in January, are rumored to be looking for a home in New York.
The Wild Thoughts crooner is a lover of luxury properties, and apparently, he has a thing for good food. In a series of hilarious videos posted by the music producer, he does his best to imitate celebrity chef Salt Bae.
Khaled entertained fans showing them he is not only good with the beats but also got some skills seasoning meat.