Porsha Williams' Daughter Pilar Jhena Poses on Pink Toy Car as She Wears Blue Jacket & Cute Hair Bows in Photos
"The Real Housewives of Atlanta" star, Porsha Williams can't believe how fast her daughter is growing after sharing a ton of cute pictures of the beautiful Pilar Jhena on Instagram.
"The Real Housewives of Atlanta" star, Porsha Williams' daughter is growing so fast, and her mother is super excited. Recently the mother of one shared some of the adorable little girl's pictures on Instagram.
The cute angel, Pilar Jhena, was born to Porsha and entrepreneur Dennis McKinley on March 22, 2019. Although the couple went their different ways briefly, they are now back together.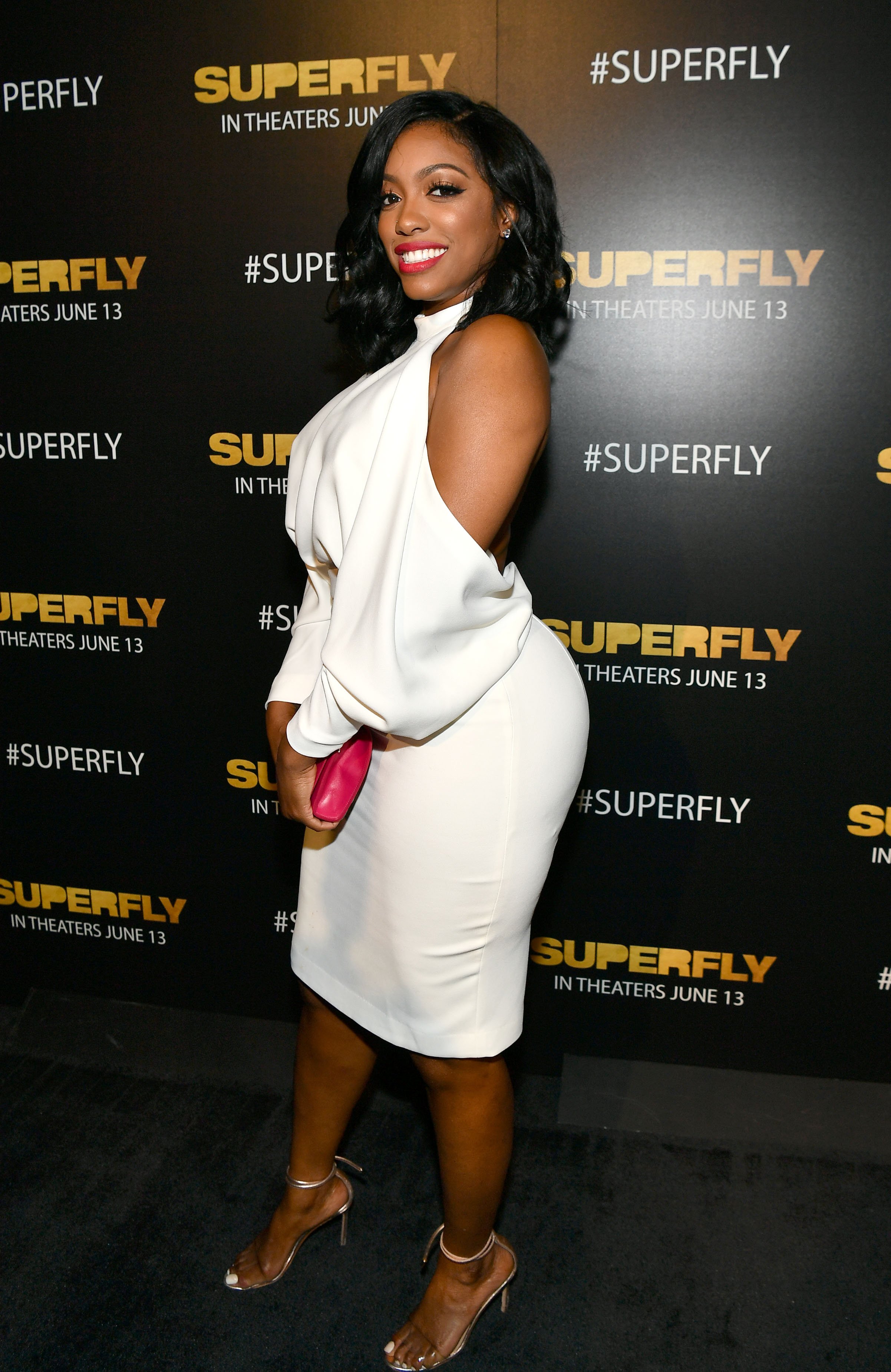 In the recent Instagram post, the model shared multiple photos that showed her young daughter trying out her modelling skills while posing on a pink toy car.
In all three of the photos, the almost one-year-old beauty sported a blue coat, wool leggings, and shoes and cute bows on her hair. The mother of one captioned the photo,
"❤️?❤️ @pilarjhena #Sweetface #Almost1 #SweetP."
While pictures of her daughter frequently feature on her social media account, the actress took a break from sharing her partner's photo, Dennis McKinley, following his cheating scandal.
According to HollywoodLife, Porsha Williams took a two-month break before McKinley showed up in one of her recent Instagram posts.
The post, shared last week's Friday, March 6, showed the happy couple sitting together. Also in the photo was "Real Housewives of Atlanta" co-star Tanya Sam and her fiance, Paul Judge.
The cheating drama between the 38-year-old actress and Dennis did not cast a damp on her relationship with their daughter. Last December, the duo turned up for some beautiful Christmas photoshoot.
Williams shared one of the photos from the photoshoot via Instagram. In the photo, the actress wore a white dress while her baby girl, wore a white and gold dress, gold shoes, and a big white headband. The caption read:
"Are y'all ready for Pj's first Christmas pics?"
The mother-daughter pair enjoy taking pictures together. Quite recently, the RHOA mom celebrated her daughter's 11-month birthday in grand style.
On Pilar's birthday, the pair showed up in an Instagram photo wearing matching Versace outfits. They wore black-and-yellow print tops with the mother adding black leather leggings.
In the caption, Porsha wished her daughter happy 11 months birthday saying, "I love you more than you will ever know."
It seems like Baby PJ, as the young beauty is popularly called, will grow up to have her mother's excellent fashion sense.