Toya Wright's Daughter Reginae Carter Leaves Little to Imagination in Metallic Two-Piece Swimsuit by the Beach
Reginae Carter flaunted her curves in a tiny bikini just weeks after she became an ambassador for Rihanna's lingerie line. 
Reginae Carter is "just livin'" as she dons a tiny bikini and leaves little to the imagination. The daughter of Lil Wayne and Toya Wright flaunted her curves at an undisclosed location with a beach and a swimming pool.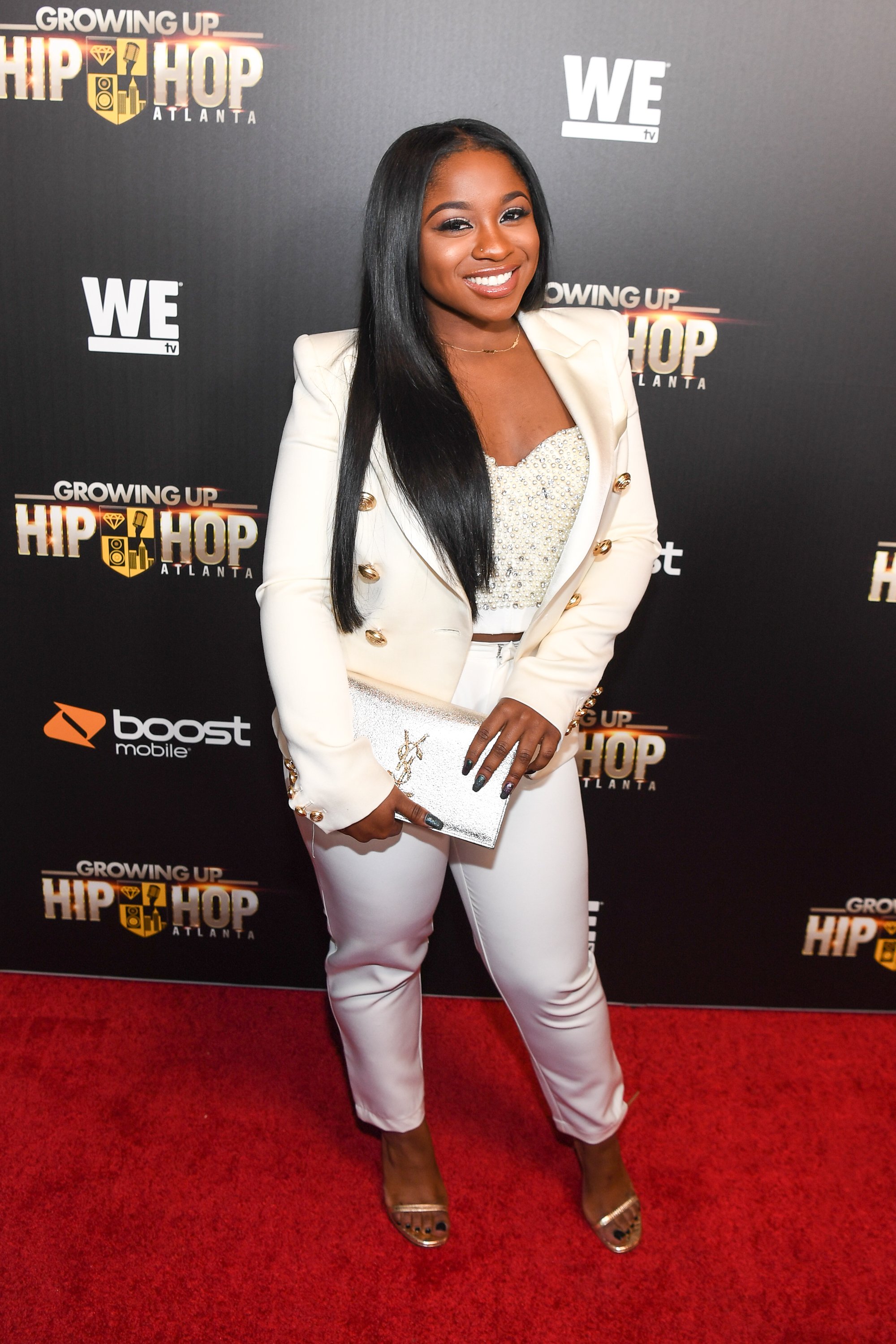 In two photos she shared on her Instagram, Regeinae wears a glittery silver two-piece with thick, adjustable shoulder straps. She flirts with the camera as she enjoys the sea breeze and in another pic, wades in the pool.
Reginae held her tresses in place wearing a red and white bandana tied around her head and a loose ponytail.
"Don't mind me, I'm just livin,'" she writes to caption her post.
KNOCKOUT ENDORSER
Reginae's body has been recently on display after she announced her partnership with Rihanna for the singer's Savage x Fenty line. In January, the 21-year-old became the new ambassador of the lingerie brand.
Her first photos showed her wearing a white lace bodysuit and strappy heels. She spruced up her look adding a pair of sunglasses to the mix.
On growing up with famous parents, Reginae once shared that it was a struggle.
Reginae is quite the endorser. She's also tied to retailer Fashion Nova. A Louis Vuitton and Chanel fan,  she boasts of enviable outfits and accessories.
On her 21st birthday, social media star had a photoshoot where she donned a stunning red lace gown by The Ivy Showroom. She made sure she was surrounded by hunky men in her milestone pics. Two shirtless models stood on each side of her in one of her photos. They also wear tuxedos in another.
ON GROWING UP WITH FAMOUS PARENTS
Reginae is one of Lil Wayne's four children and the only girl. She's also the eldest of two daughters of Toya Johnson who welcomed Reign with her boyfriend, Robert Rushing in 2018.
On growing up with famous parents, Reginae once shared that it was a struggle. It worried her that teachers in school disliked her because of her celebrity background in spite of her high grades. As for dating, she said being the daughter of a famous rapper projected fear among would-be suitors who have to deal with her father. 
HER CONTROVERSIAL LOVE LIFE
Reginae famously dated YFN Lucci who's seven years older than her. Their age gap and the fact that Lucci had two children was a cause for her mother to worry.
The celebrity daughter broke up with Lucci in August last year after reportedly spying on the rapper at a party. She discovered there was a controversial game involving sucking cucumbers.
This didn't sit well with Reginae who thought it to be tasteless and degrading to women. She said she wanted no part in someone who would participate in something like that.