Snoop Dogg's Wife Shante Broadus Shares Adorable Photos of Their Look-Alike Grandkids Playing Together
Shante Broadus is one proud grandmother, and she shared adorable pictures of her look-alike grandchildren playing together on Instagram for the rest of her fans to see and enjoy. 
Snoop Dogg and Shante Broadus are proud grandparents, and they've made sure to spend time with their little ones whenever they can. Corde Broadus' children, in particular, were seen spending time with their grandmother in a series of new pictures shared on Instagram. 
Shante and Snoop have three children together, Corde, Cordell, and Cori.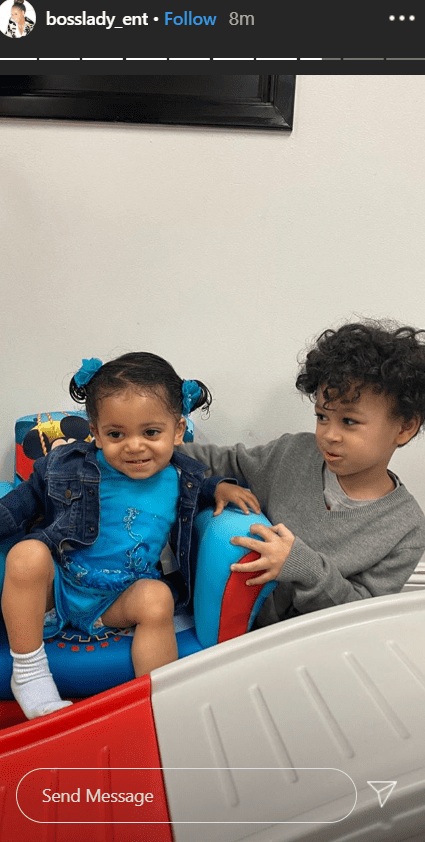 SPENDING TIME WITH GRANDMA
Lovely siblings Eleven and Zion were cuddled up next to each other in the pictures that Shante proudly shared with the rest of their fans, proving the close bond they have with each other. 
Zion is Snoop and Shante's first grandchild from Corde, with then-girlfriend Jessica Kyzer. A couple of years later, he welcomed his second child with girlfriend Soroya, a daughter named Eleven. For his daughter's birth, the family proudly revealed that she was delivered naturally.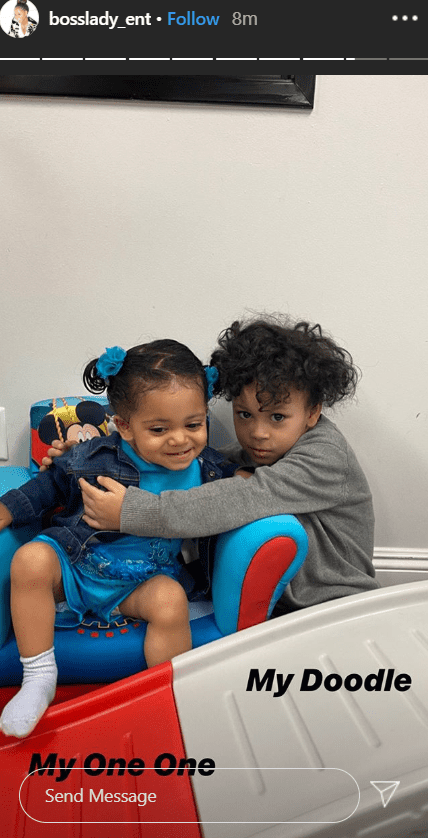 A TRAGIC LOSS FOR THE BROADUS FAMILY
Just a year later, they welcomed a son named Kai, however, just ten days after his birth, he passed away in his father's arms due to complications. He painfully shared the news on Instagram, saying:
"Kai wants all of you to know he's doing great and wants to continue to inspire those [whose] light is dim. It makes perfect sense to me why 2 spiritual loving and healing people like me and Soraya was given an angel like Kai."
THE LOVE OF THE BROADUS FAMILY
Despite their turbulent relationship that was plagued with issues in the past, the Broadus family came out stronger through it all. Shante and Snoop have three children together, Corde, Cordell, and Cori, and it's all thanks to their children that they've stuck together despite almost getting a divorce. 
When Cori faced a difficult time in her life after being diagnosed with lupus, it was Shante and Snoop's unity that kept them strong through the years. By staying together, they were able to work towards the betterment of their daughter, and it's what saved their relationship in the process. 
Now that their kids are getting into relationships of their own, their clan is slowly expanding and it's one of the happiest things to happen to them.