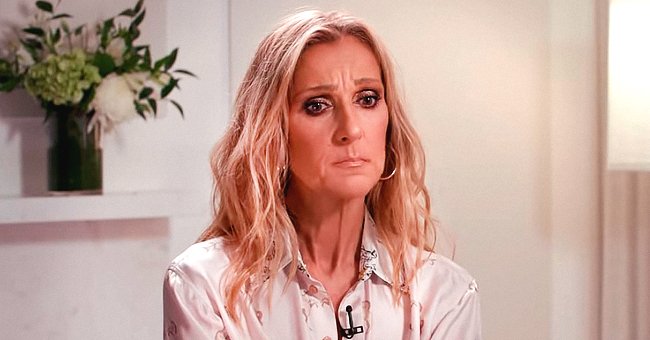 Getty Images
Céline Dion & Rene Angélil's Marriage in 15 Quick Facts

The singer and the producer lived a beautiful love story for more than two decades. From this relationship with the love of her life, Dion has an extraordinary musical career, multiple awards, and three children.
EThe world knows Céline Dion as a talented singer with a wonderful and charming voice, which has earned her countless accolades. Her long career began as a teenager in her native Quebec and since then she has grown tremendously musically.
All this success was obtained from the hand of her manager and producer René Angélil, who was struck by the voice of Céline when he first heard it. Angélil mortgaged his house to finance the singer's first album and he was not wrong to put everything at risk for her.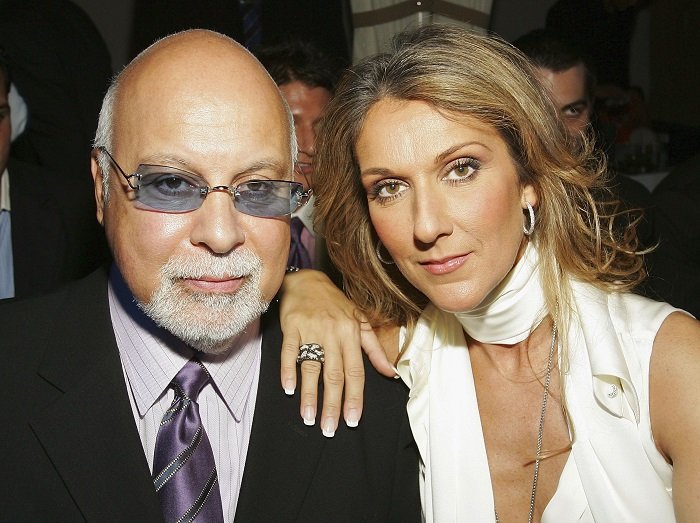 Celine Dion and her husband and manager Rene Angelil at the Pure Nightclub at Caesars Palace June 4, 2006 in Las Vegas, Nevada. I Image: Getty Images
CELINE KNEW IT ALL HER LIFE
René Agnélil met Céline Dion in an audition that he granted after one of her brothers sent him a tape with a recording of Céline singing. She was just a 12-year-old girl when she attended that audition with her mother that would change her life forever.
CELINE FELL IN LOVE WITH ANGÉLIL AFTER MEETING HIM
The singer has commented on several occasions that when she met Angelil she fell in love with him, not romantically, since she was only a 12-year-old girl. She fell in love with the way he treated everyone, including her family and herself.
CELINE AND ANGELIL STARTED DATING IN SECRET
When Céline turned 18, she opened up to Angelil about her feelings for him and they began a secret relationship that would remain that way until the singer turned 20. At that time they spoke to Céline's mother, who did not like the relationship
CELINE'S MOTHER DID WHAT WAS POSSIBLE TO SEPARATE THEM
Céline explained to her mother that she was sincerely in love with the producer 26 years older than her. For the singer's mother, it was a blow that was not the man she dreamed of for her daughter. For several years she did everything in her power to make the couple separate, however, their love was stronger.
THEY GOT ENGAGED IN SECRET
Angélil feared that if his relationship with Céline was known, the career of the singer who was beginning to take off would be affected. Prejudice due to the difference in age, being twice divorced and with older children was something that could influence public opinion and affect Céline's career.
LOVE WINS
However, when you are in love you want to shout out your feelings. Céline and Angélil were no exception and the singer took advantage of the release of one of her albums to publicly declare her love for her manager, dedicating the album "The Colour of my Love" to him. Céline and Angélil got engaged in 1991.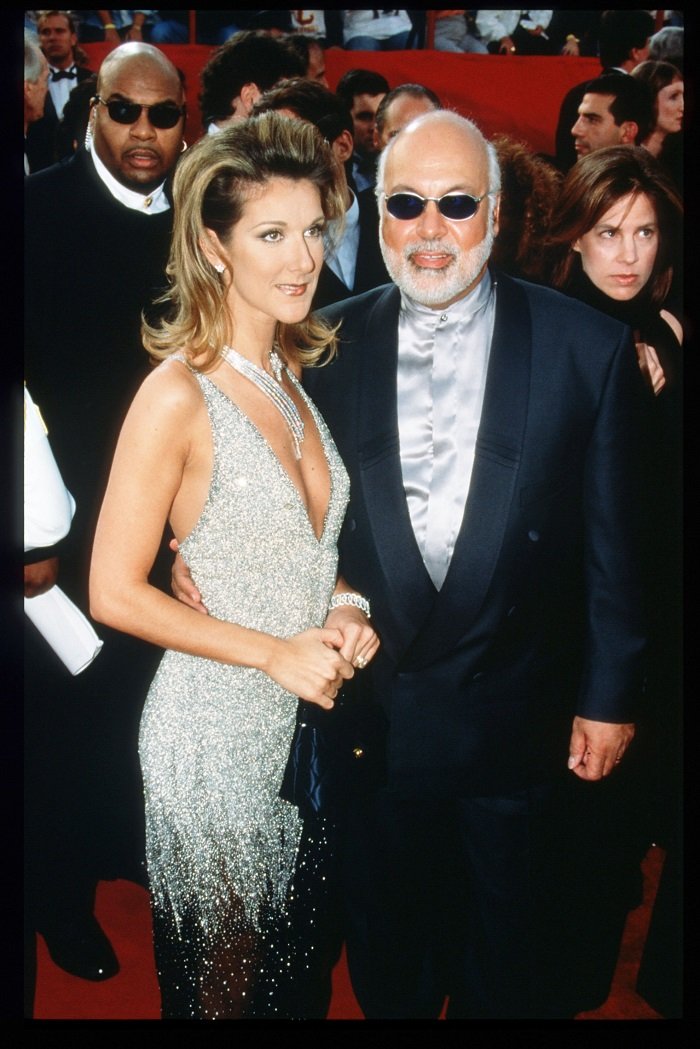 Celine Dion and her husband Rene Angelil arrive at the 69th Annual Academy Awards ceremony March 24, 1997 in Los Angeles, California. I Image: Getty Images
FAIRY TALE WEDDING
The couple married on December 17, 1994, in a lavish wedding ceremony at Montreal's Notre-Dame Basilica, which was broadcast live on Canadian television. She was 26 years old and he 52 years old, he doubles her age.
PROBLEMS
After a few years married, the couple was unable to have children. Céline was pregnant but had a loss. And a short time later, in 1998, Angélil was diagnosed with throat cancer. The singer put her career aside and devoted herself completely to caring for her husband while recovering from illness.
RENEWING THEIR VOWS
Both are public people and live on the show, so for the wedding vows renewal ceremony planned by Céline and Angélil they decided to honor his Christian roots. The traditional Melkite Byzantine ceremony was held after the singer's husband was declared clean of cancer in 2000.
HER DREAM COMES TRUE
Céline had always wanted to be a mother, so she took advantage of the retreat time to undergo fertility therapy and thus get pregnant. On January 25, 2001, the couple welcomed their first child, René-Charles. In 2010 the twins Nelson and Eddy were born by in vitro fertilization.
MONSTER RETURN
In 2013 the couple communicated to the public that Angélil's throat cancer has returned. On this occasion, Céline also decided to withdraw from her commitments in Las Vegas to spend as much time as possible with her husband, as his health deteriorated rapidly.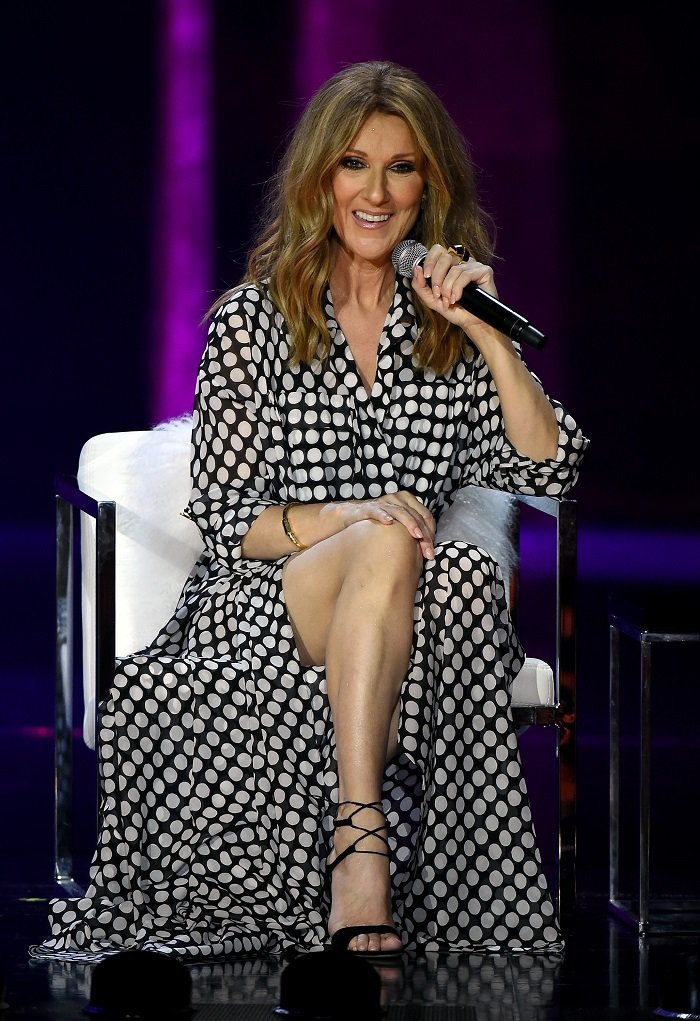 Celine Dion speaks during a news conference at The Colosseum at Caesars Palace before resuming her residency on August 27, 2015 in Las Vegas, Nevada. I Image: Getty Images
YEARS WITHOUT EATING OR DRINKING
After the death of her husband in January 2017, Céline explained that it was very hard to see the love of her life suffer so much during his illness. For three years, the producer could only be tube fed, time that passed without him drinking or eating food.
CONTINUE IN HIS HONOR
Céline has stated that her life and career are due to her husband. He did not want her to leave the stage, so he encouraged her and gave her strength to continue her career even though he was not physically at her side. The singer has honored her husband on several occasions in her presentations.
NO DATING
Another thing Céline has been categorical about is that she is currently focused on mourning with her three children. She is not planning on dating or going out with someone else right now. She doesn't feel ready. She defines herself as a woman who needs love and for now, all those around her give her what she needs, especially her children.
FUTURE
A love story that moves everyone who knows her, a couple who demonstrated for two decades a devotion and a love that is not common in show business. Even after her husband's death three years ago, Céline says that she still feels married and that her love for her husband is intact.
Please fill in your e-mail so we can share with you our top stories!