People: Katy Perry Was Excited to Be a Pregnant Bride before Wedding Postponement
Pop star Katy Perry was due to get married to her fiancé Orlando Bloom before the lovebirds postponed the nuptials over rising Coronavirus concerns, and a source has revealed that Katy was excited to walk down the aisle with her baby bump. 
Coronavirus continues to spread around the world, crippling economies, closing businesses, causing flight cancellations, among a host of other problems. 
No one seems to be safe from the effects of the deadly virus, and Katy Perry found herself suffering one of such consequences after her marriage to actor Orlando Bloom was postponed.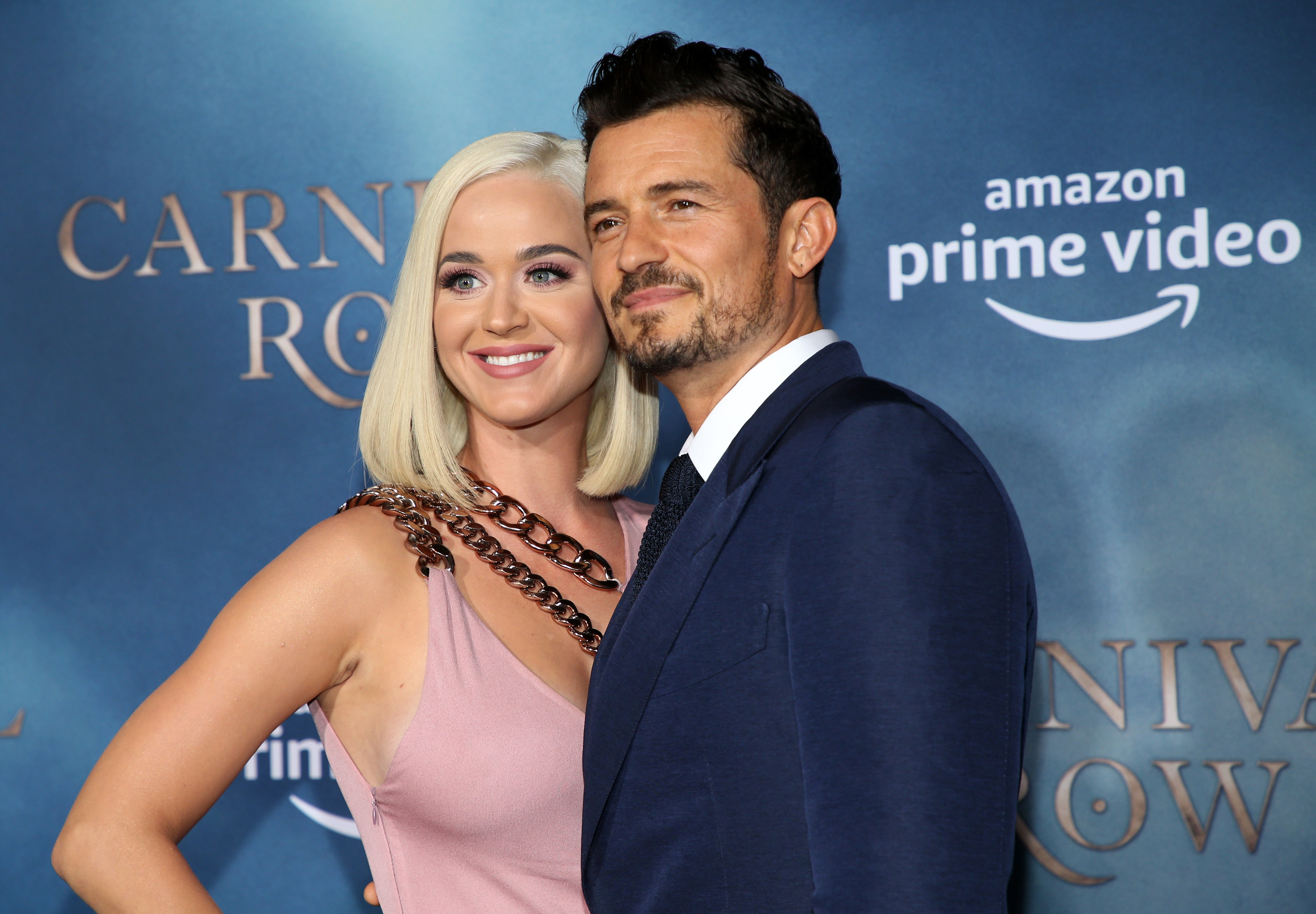 Katy Perry revealed only last week that she was pregnant, and she and Bloom were set to tie the knot in Japan, before saying hello to their baby later in the year. The wedding plans will be put on hold for now until a solution to the ravaging virus is found worldwide.
The couple also asked their loved ones to cancel flights. An insider source close to the couple revealed to "People" that Katy was excited about the prospect of walking down the aisle with her baby bump, saying:
"The wedding is definitely postponed. Katy was actually really excited about walking down the aisle pregnant. She thought it would be funny and cute..."
The source also said that all of Katy's friends joked that she was lucky to be walking down the aisle with a baby bump because the pop star and her fiancé had been committed to starting a new family for quite some time. 
The "Fireworks" singer and the "Troy" actor, though disappointed at the postponement of their wedding, are also counting their blessings, given that they will get to enjoy their time together before the arrival of their baby.
Katy and Bloom's Japan wedding was all set, with 150 guests expected to grace the special occasion.
After the baby is born, they plan to continue with the wedding plans. Katy also has a busy summer to navigate, with the scheduled release of a new album, and with her commitments with the "American Idol," where she is a judge. 
She is, however, planning to scale back on her work commitments so that she would have enough time to prepare for motherhood when her delivery date gets nearer. A friend to Orlando Bloom said:
"Katy can't wait to be a mom, and she feels so lucky to share this journey with Orlando. She was always attracted to the fact that Orlando is a great dad..." 
Flynn is Orlando Bloom's child with his ex-wife, Miranda Kerr, who he was married to for three years. The couple divorced in 2013. According to another source, Katy and Bloom's Japan wedding was all set, with 150 guests expected to grace the special occasion. 
Last year, an insider told "People" that the couple were over the moon with plans concerning their wedding, and were dedicated to building a life together. This comes after Bloom proposed to Katy on Valentine's day earlier in the year with the couple announcing the news on their Instagram page; Bloom captioning the photo "Lifetimes".
The source also revealed that Katy and Bloom were the happiest couples, adding that they were secretive about their wedding plans, and wanted a small but intimate ceremony.