Sylvester Stallone and His Daughter Pose in Matching Outfits in a New Snap
Sylvester Stallone and his daughter, Sophia, posed in matching outfits in a new photo. Her daughter surely got her genes from his good-looking father.
Sophia posted her new picture with his father on Instagram. She wears her little black dress while Sylvester looks dapper in his all-black suit.
"Wow Beautiful resemblance," an Instagram user commented. Sophia, indeed, has similar facial features with Sylvester.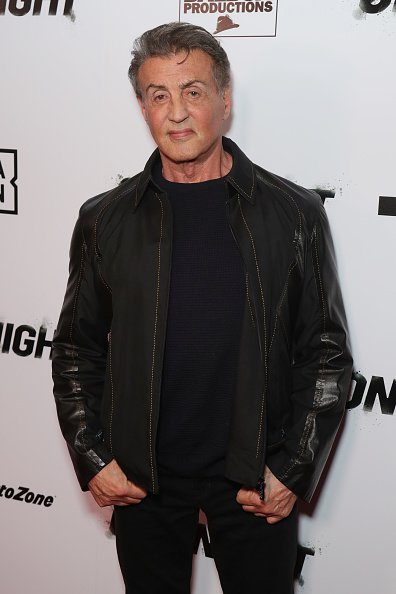 SAME LOOKS, INTERESTS
Sophia is Sylvester's eldest daughter, who has two other beautiful siblings, Sistine and Scarlet. Sylvester shares his three daughters with his equally beautiful wife, Jennifer Flavin.
Flavin recently said that Sophia is the one who has the closest resemblance to his father. Aside from looks, Sophia also shares similar interests with Sylvester, like reading Shakespeare books. As quoted by People, Flavin said:
"They have a very special bond, they think alike and even have the same gestures. Sophia is the love of his life."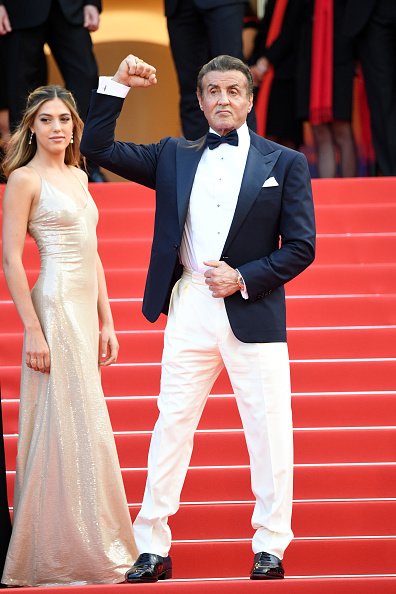 STRONG BOND
Sylvester and Sophia's bond has remained strong throughout the years. When her daughter graduated from college last year, the Hollywood actor made sure to publicly express how proud he was of her achievement.
He posted a sweet message for her daughter on Instagram, expressing how happy he was for her daughter for finishing her college degree. It was an unforgettable day for him to witness her march on stage to get her diploma.
Sophia indulged in retail therapy while Sylvester tagged along and took photos of her walking.
QUALITY TIME TOGETHER
Aside from him, Sophia's sisters also posted on their social media accounts about her college graduation. Sophia graduated with a degree in Communications and Journalism at the University of Southern California.
Right after college, Sylvester and the rest of the family went to Italy for a shopping trip, as reported by Daily Mail. Passers-by noticed him and his daughter casually walking down the streets of Rome, enjoying the day.
Even if they had security personnel around, their father-daughter sweetness was visible to people walking around the place.
Sophia glowed in her midi floral dress while the legendary actor looked dashing in his black shirt, jeans, and trainers.
Sophia indulged in retail therapy while Sylvester tagged along and took photos of her walking. She bought a luxurious item from Chanel, as reported by the Daily Mail.
Sylvester, who has occasionally sung in his films, is so close to her daughters that they sometimes spent time together on movie sets.
One time, her daughter, Sistine, visited him on set for his new film "Samaritan." The actor snapped a photo of himself, with a bloodied face, together with his pretty daughter.