TMZ: Floyd Mayweather's Ex-Girlfriend & Mother of 3 of His Kids Josie Harris Found Dead in Her Car at the Age of 40
The death of Josie Harris, the ex-girlfriend of famous boxer Floyd Mayweather, has been announced. She was found dead inside her car at her apartment in Valencia, California. 
TMZ confirmed Josie's death after Law Enforcement Agencies revealed to the publication that calls were made to officials to come to the 40-year-old's residence. 
On reaching there, Josie was found unresponsive in her car and immediately pronounced dead. Officials, however, believe that there weren't any suspicions of homicide and are investigating the cause of her death.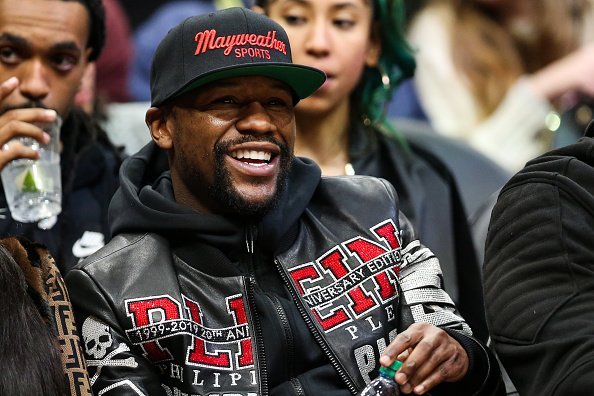 Josie and Mayweather shared three children and were involved in a turbulent relationship, following several claims of domestic violence that the latter filed against the boxer. 
Mayweather was convicted, in 2010, of attacking Josie and ended up spending two months in jail. Josie had claimed that he abused her six different times. 
The criminal case against the undefeated boxer was focused on an incident that occurred in September 2010. The late 40-year-old claimed that Mayweather attacked her in her home while she slept, pulling her hair in front of their children. 
Josie also claimed that their oldest son was able to run out of the house, and then alerted a security guard to call the police. 
Before her untimely death, Josie was writing a book centered on helping people that have survived domestic violence.
Floyd Mayweather's Ex GF Josie Harris Dies , Found Dead In Car https://t.co/UaJh2Oeehc

— TMZ (@TMZ) March 11, 2020
In the years that followed that case, Floyd Mayweather has come out to deny the allegations that he violently abused Josie. 
In an interview with Katie Couric, the boxer said that he didn't abuse his ex-girlfriend but was only restraining her because she was on drugs.
Floyd added that if restraining a woman on drugs was termed as domestic violence, then he was guilty as charged. 
Hearing about Mayweather's claims in the interview, Josie got enraged, suing the boxer of $20 million for defaming her personality. The case remains in court to date. 
Before her untimely death, Josie was writing a book centered on helping people that have survived domestic violence.
The late Josie is the mother of the boxer's three children, 20-year-old Kouran, 18-year-old Zion, and 16-year-old Jirah. 
Floyd Mayweather is yet to react to the death of his ex-girlfriend, who he began dating in 1995, before their split in 2010.