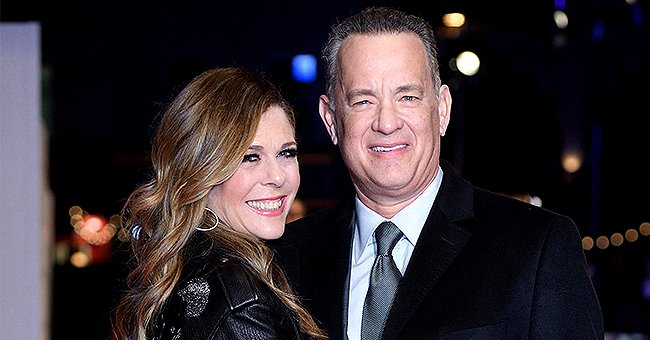 Getty Images
Rita Wilson Fans Rally around 'Runaway Bride' Actress & Husband Tom Hanks after Coronavirus Diagnosis
Rita Wilson and Tom Hanks enjoy an outpour of love from fans after the announcement of their coronavirus status.
Soon after it became public that Tom Hanks and his wife, Rita Wilson, had contracted the Coronavirus, their shocked fans reacted to the news with a great deal of love.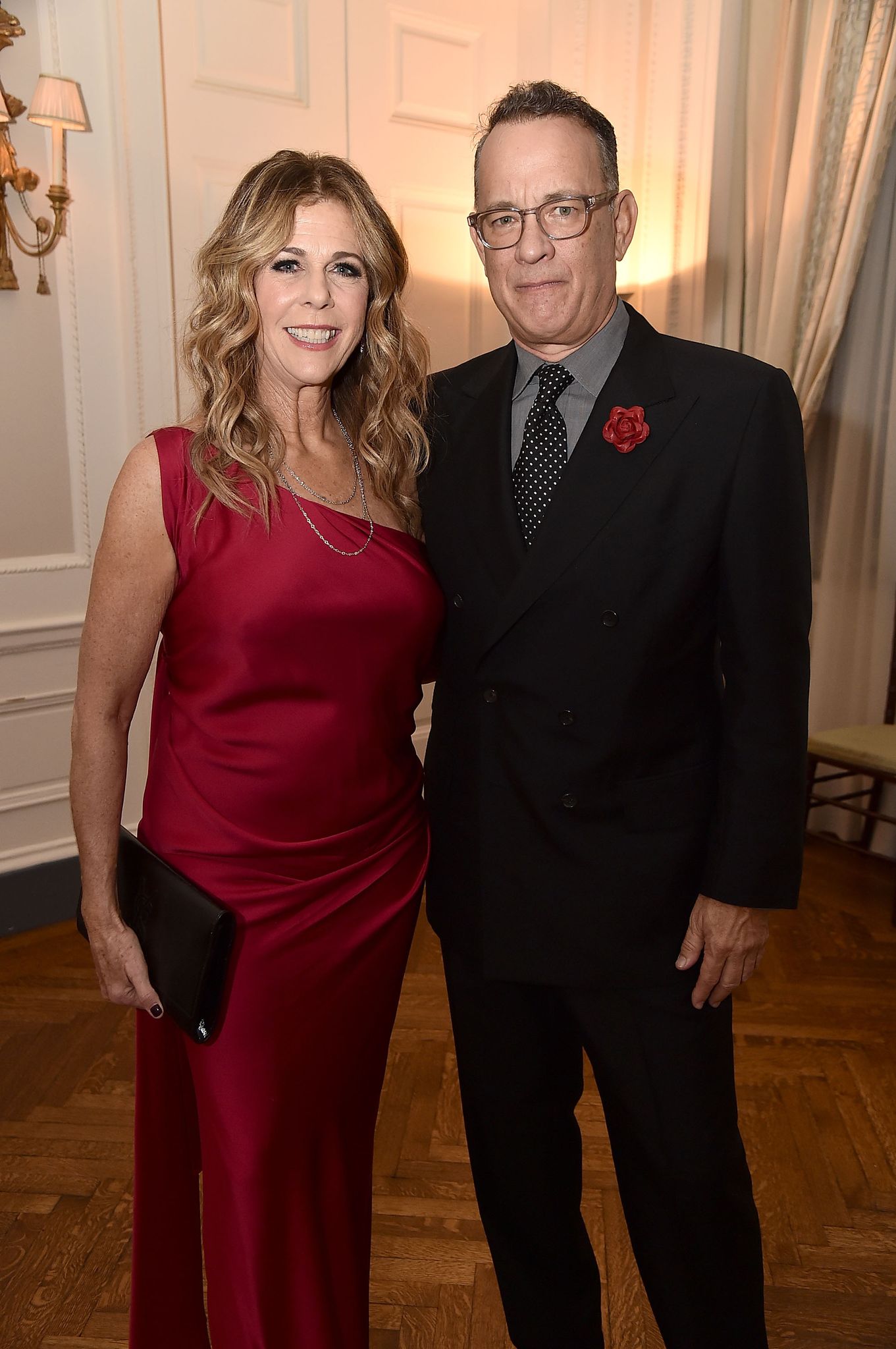 Rita Wilson and Tom Hanks attend the 2018 American Friends of Blerancourt Dinner at Colony Club on November 9, 2018 | Photo: Getty Images
Hanks noted that he and his wife would be "tested, observed, and isolated for as long as public health and safety requires."
Pop Culture reported that more than a thousand fans took to one of Rita's recent Instagram posts to drop their words of encouragement.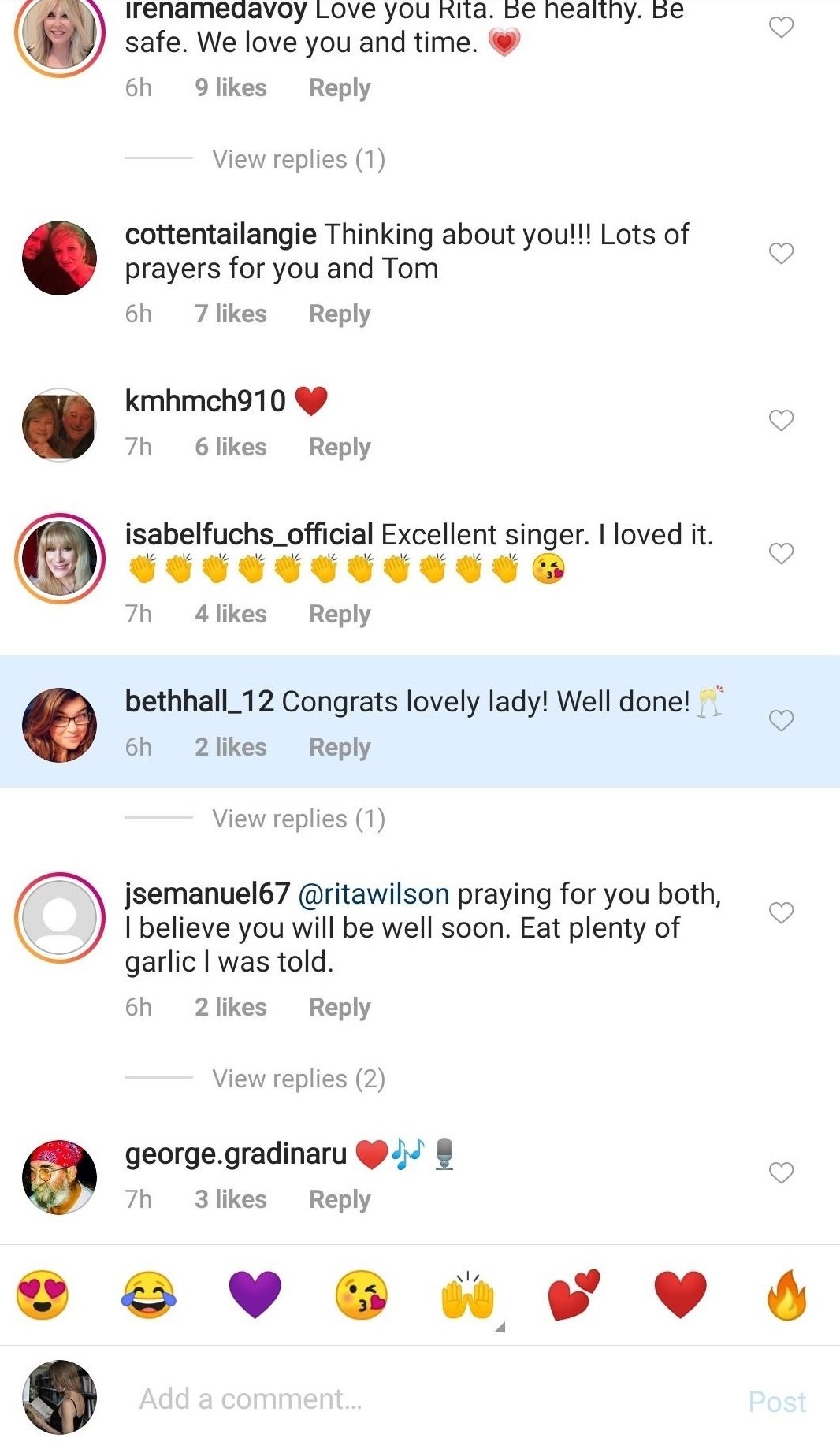 A fans' comment on Colin Hanks's post | Photo: instagram.com/colinhanks
While some stated that they wished the couple a speedy recovery, others wrote that they were praying for them.
The Instagram post that the thousands of fans had piled under was a video of Rita singing her heart out while on the "Today Show" in Australia.
The duo's sons, Chet and Colin, also reacted to the news with a clip and an image, according to a recent People report.
Chet had first taken to Instagram to explain that he was grateful for the love and concern that people had shown to his family. Colin quickly followed suit with a picture that included the words:
"Despite the fact that I'm in LA and haven't seen them in over three weeks, we have been in constant contact and am confident that they will make a full recovery."
The outpour of love and concern had begun hours after their father shared an Instagram post that included an image of a pair of gloves that were tossed in the bin.
Through the post's caption, the "Saving Private Ryan" star explained that he and Rita had come down with body pains and colds.
While they thought nothing of it, they soon became worried when Rita's chills, which would come and go, was accompanied by slight fevers.
Eventually, the duo went for checks where they both tested positive for the Coronavirus.
Although he promised to keep the world posted with their progress, Hanks noted that he and his wife would be "tested, observed, and isolated for as long as public health and safety requires."
According to People, Tom was in Australia for the pre-production of Baz Luhrmann's unnamed Elvis Presley biopic.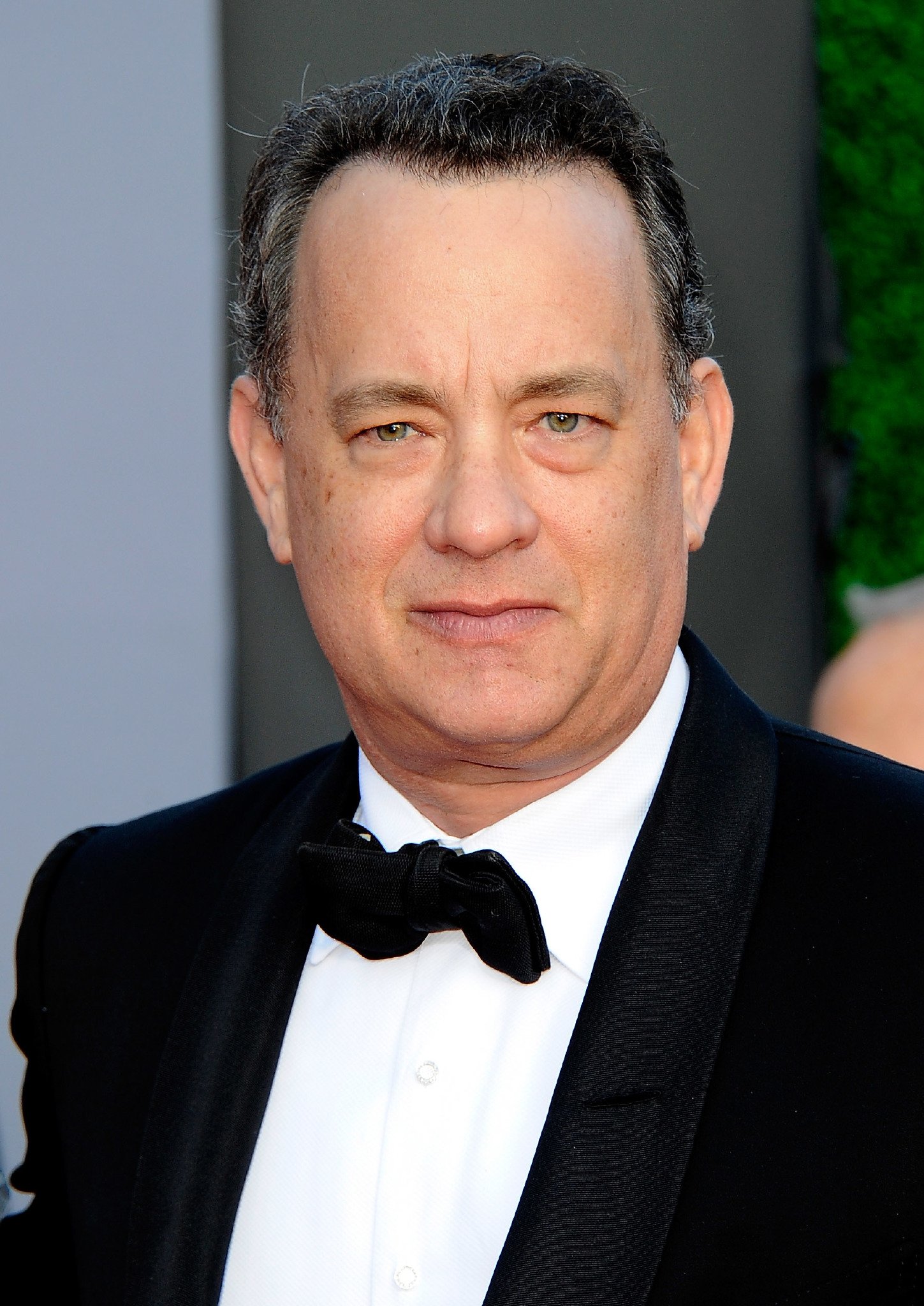 Actor Tom Hanks arrives at the BAFTA Brits To Watch event held at the Belasco Theatre on July 9, 2011 | Photo: Getty Images
Tom holds the role of the late music legend's icon's longtime manager, Colonel Tom Parker. Shooting has, however, been put on hold until further notice.
Please fill in your e-mail so we can share with you our top stories!