Tia Mowry's Daughter Cairo Flashes Rare Smile While Rocking Striped Outfit in Photo
Cairo brought on her cuteness in a recent post, her mommy shared, and the heart-melting of the little girl was unmatched.
Tia Mowry's daughter, Cairo, is no doubt a fans' favorite. With her lovely photos that her mom consistently shares, the little girl grew on fans, and they are ever delighted to see images of her.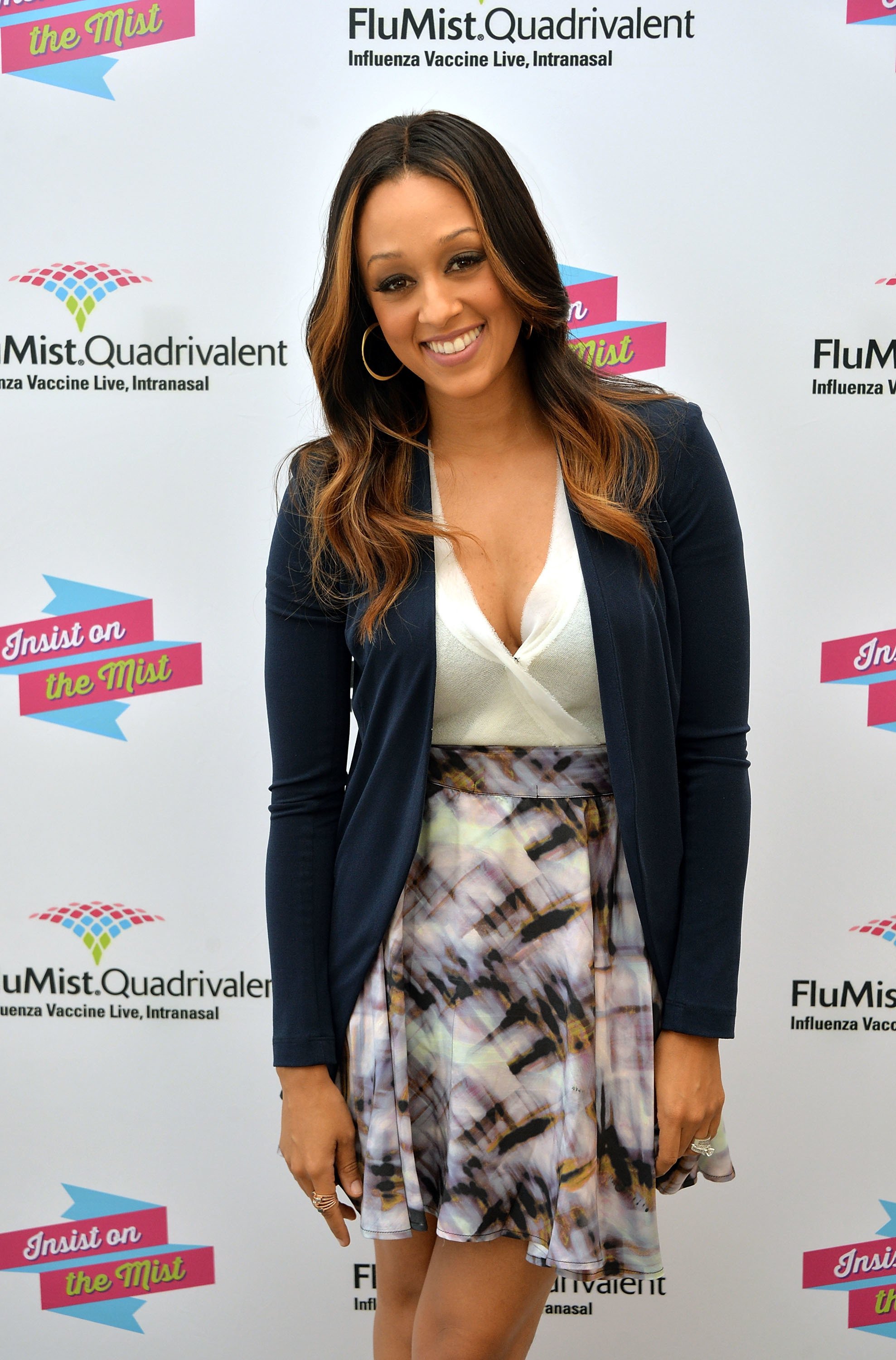 It is not hard to see that Tia Mowry-Hardrict is a mom who enjoys keeping her kids close, and she doesn't mind sharing the bed with them.
A recent update about Cairo on Instagram showed the little one rocking a cute striped outfit that accentuated her enchanting aura.
In the photo which looked like it was taken in the interior of the family's home, Cairo stood between two chairs while she presented a broad smile for the camera.
The little celebrity's smile definitely warmed you the timeline as followers showed their love for Cairo. Just as her mom's caption indicated that Cairo's smile was the start of a great week, fans agreed as they fawned over the toddler.
Mowry's caption was a hint about Cairo's famous sassy look, which she serves in most of her snapshots.
As reported by BCK, the "Family Reunion" actress once had to inform fans that her daughter's looks were different from her personality.
This she did in one of her many posts about Cairo Hardrict. In the Instagram post, Mowry and her kids looked radiant while they posed for the camera at a red carpet event. 
Tia had Cairo in her arms, and as she and Cree brandished a smile, Cairo seemed busy trying to figure out what was happening. The star actress lightheartedly captioned the photo with:
"You guys, the faces she gives. I swear she's a nice girl."
The "Sister Sister" alum is a proud mom who never hesitates to show off her kids' achievements.
Us Weekly shares that the mom-of-two once opened up on an exciting experience with little Cairo. While she and her mom did some reading exercise, Cairo showed some baby genius traits.
Tia explained that they had been going over flashcards words together when her daughter recognized the word "baby" at just 17 months! Tia recounted to US Weekly:
"There were all these different cards and I said show me where baby is! Show me the baby… she got really excited when she saw the word baby..."
Cairo Hardrict is Tia's youngest child, and during her first birthday, People gathered that her happy mom pulled all the stops.
The Boho-themed party had all the thrills and frills to make a little girl's day exciting, and the Hollywood mom made sure to document details on Instagram.
It is not hard to see that Tia Mowry-Hardrict is a mom who enjoys keeping her kids close, and she doesn't mind sharing the bed with them.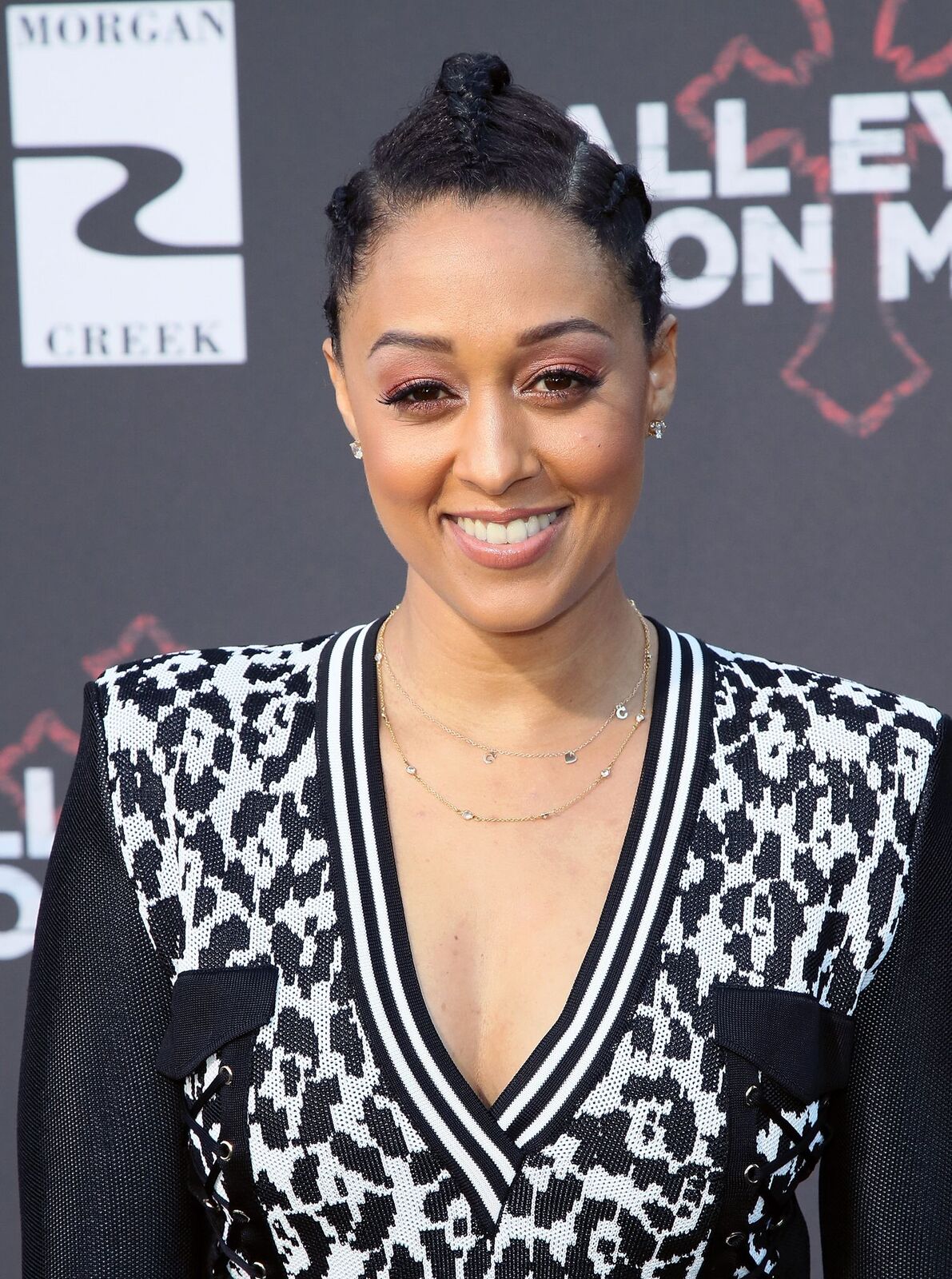 Today shares that she made this known to People once while she was talking about her parenting style. The "Twitches" star divulged that she co-sleeps with her kids up to a certain age, and her hubby does not mind this.