Meghan Spent Last Day as Senior Working Royal Visiting One of Her Patronages before Commonwealth Day Service
Meghan Markle finished her last day as a working member of the royal family, attending a meeting with one of her royal patronages before heading to the Commonwealth Service with Prince Harry.
The Duchess of Sussex kicked off her last day as a senior member of the royal family on Monday by heading over to Buckingham Palace, where she met with her royal patronage - the Association of Commonwealth Universities.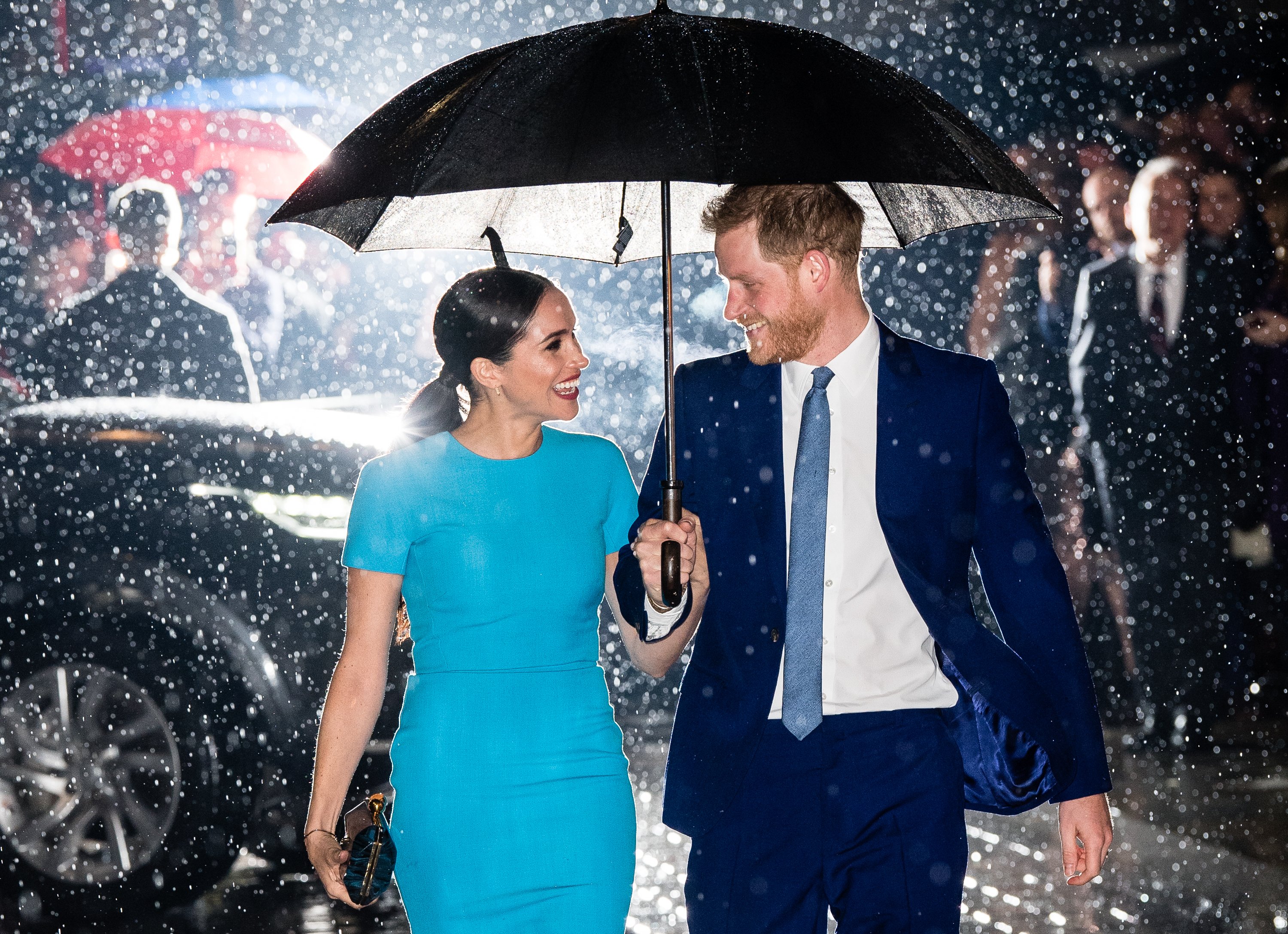 The meeting consisted of a group of Chevening scholars and the Commonwealth, as well as members from the ACU Blue Charter Fellow. 
The group had representatives from 11 different Commonwealth countries, including Bangladesh, Cameroon, Ghana, India, Kenya, Malawi, Malaysia, Nigeria, Pakistan, Sri Lanka, and Rwanda.
REASSURING THEIR PATRONAGES
With the opportunity to tie things up, a royal source told PEOPLE that Prince Harry and Meghan made an effort to reassure the patronages left in their charge, and elaborated:
"There is a lot of goodwill—everybody's really reassured, as the couple has gone out of their way to let everyone know that they aren't abandoning anyone."
During the meeting, Meghan spoke with researchers working towards improving public health, sustainable building, cleaning ocean pollution, and those who support economic growth.
An advocate of accessible education, Meghan is the recipient of a scholarship that enabled her to graduate from Northwestern University.
Therefore, the Duchess was delighted when she became Royal Patron to the association in January last year after Queen Elizabeth served as their patron for 33 years.
THE COMMONWEALTH SERVICE
After wrapping things up at Buckingham Palace, Meghan and Prince Harry headed over to Westminster Abbey, where they attended the annual Commonwealth Service.
Prince William and Kate Middleton arrived shortly after the Sussexes, who had already taken their seats when the Cambridges made their entrance. 
The Duchess of Sussex waves to the Duke & Duchess of Cambridge as they arrive at the #CommonwealthDay Service pic.twitter.com/G5S4382d0w

— Royal Central (@RoyalCentral) March 9, 2020
Meghan gave Prince William and Kate a quick and friendly wave as they took their seats in the front row, but Kate hardly looked in their direction as she and Prince William returned Meghan and Prince Harry's greeting.
MOUNTBATTEN MUSIC FESTIVAL
Even so, Prince Harry and Meghan showed over the weekend that they only have eyes for each other. They went to Royal Albert Hall to attend the annual Mountbatten Music Festival on Saturday, and upon their arrival, the perfect shot captured them as a couple in love.
The couple color-coordinated, as Prince Harry's red jacket and black trousers perfectly complemented Meghan's Safiyaa red caped dress. The picture got taken as they held hands entering a room and smiled at each other as their eyes locked.
NO MORE ROYAL PRIVILEGES AFTER THEIR OFFICIAL EXIT
Prince Harry and Meghan Markle's royal exit will be official from the end of March, after which several privileges will fall away.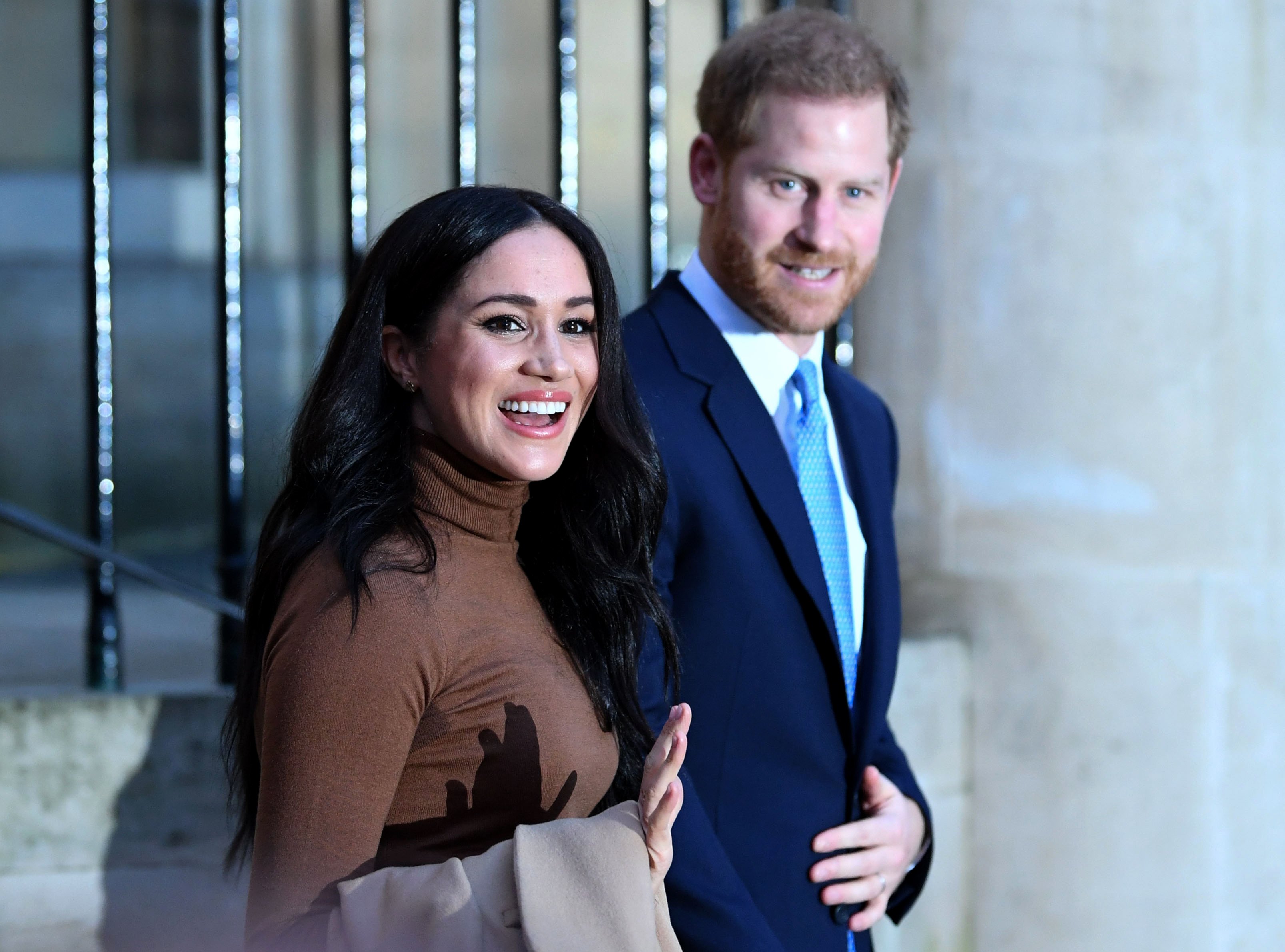 With their financial independence from the crown, the Queen will no longer foot the bill for their security staff, and neither will the Canadian government.
The sovereign grant used to renovate Frogmore Cottage will also need to be repaid by the royal couple, who will also no longer go on royal tours on behalf of the Queen.