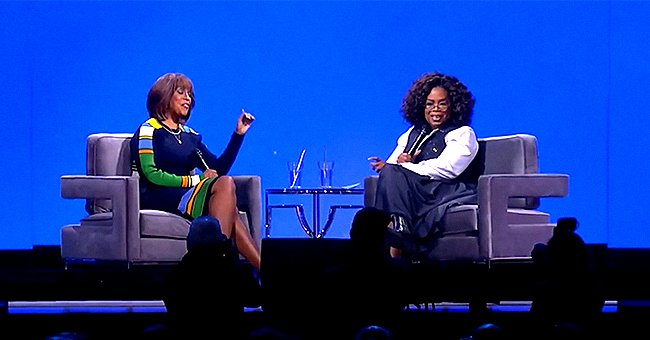 Instagram/ww.now
Oprah Winfrey & Gayle King Get Real about Good & Bad Aspects of Their 4-Decade Friendship on 'WW 2020 Vision' Tour
On the final stop of Oprah Winfrey's 2020 Visions Tour, she saved one of the most powerful connections she's ever had for last - the one with her best friend, Gayle King, as the pair discussed aspects of their relationship.
Before Oprah welcomed Gayle King onto the stage in Denver, she credited her friend of over four decades with helping her become who she is today.
MEANT TO BE
In Gayle, she found not only a friend but also a sister and a mother all in one person - the person she believes God intended for her.
The audience cheered as Gayle joined Oprah for their discussion, and the pair soon launched into a trip down memory lane to the days before Oprah became a household name due to "The Oprah Winfrey Show."
THE EARLY DAYS OF THEIR FRIENDSHIP
It was some 35 years ago, and Oprah went on a speaking engagement in Wisconsin. Surprised at the police escort that led Oprah into the arena and unaware of how her quick-rising fame, Gayle asked Oprah who it is coming to the event.
Upon realizing that it is her friend who drew such crowds and attention, Gayle recalled her words to Oprah - a blunt an honest question that shows how they've communicated with each other through the years, as Gayle said:
"This is what happens when you go to speak? What do you talk about? What are you saying to these people?"
THEIR SECRET
Thirty-five years later, Oprah is still talking, and their friendship had only strengthened. A friendship Gayle had previously mentioned lasted all these years because of their total trust in each other, even when they don't agree on something.
The friendship they share had become a part of their daily lives, and so did their consideration towards each other. Oprah used the example of the day Gayle's mother died, as she had dinner with Denzel Washington that same day.
However, Gayle knew about the dinner, and she waited until Denzel left to share the news with Oprah since she knew how much her friend looked forward to the evening.
For years Oprah said she had therapy "in front of the camera" and added that she never really needed any because she has Gayle for a friend.
HOW THEY BECAME FRIENDS
The pair can talk about nothing and everything, and it's been that way ever since they became friends in the winter of 1976. Gayle and Oprah worked together at the Baltimore television station at the time, but a snowstorm that prevented Gayle from getting home set the wheel in motion.
Oprah invited Gayle to spend the night at her home and they sat up and talked until the sun came up, and its been like that ever since.
OPRAH'S OTHER CLOSE AND LONG-LASTING RELATIONSHIP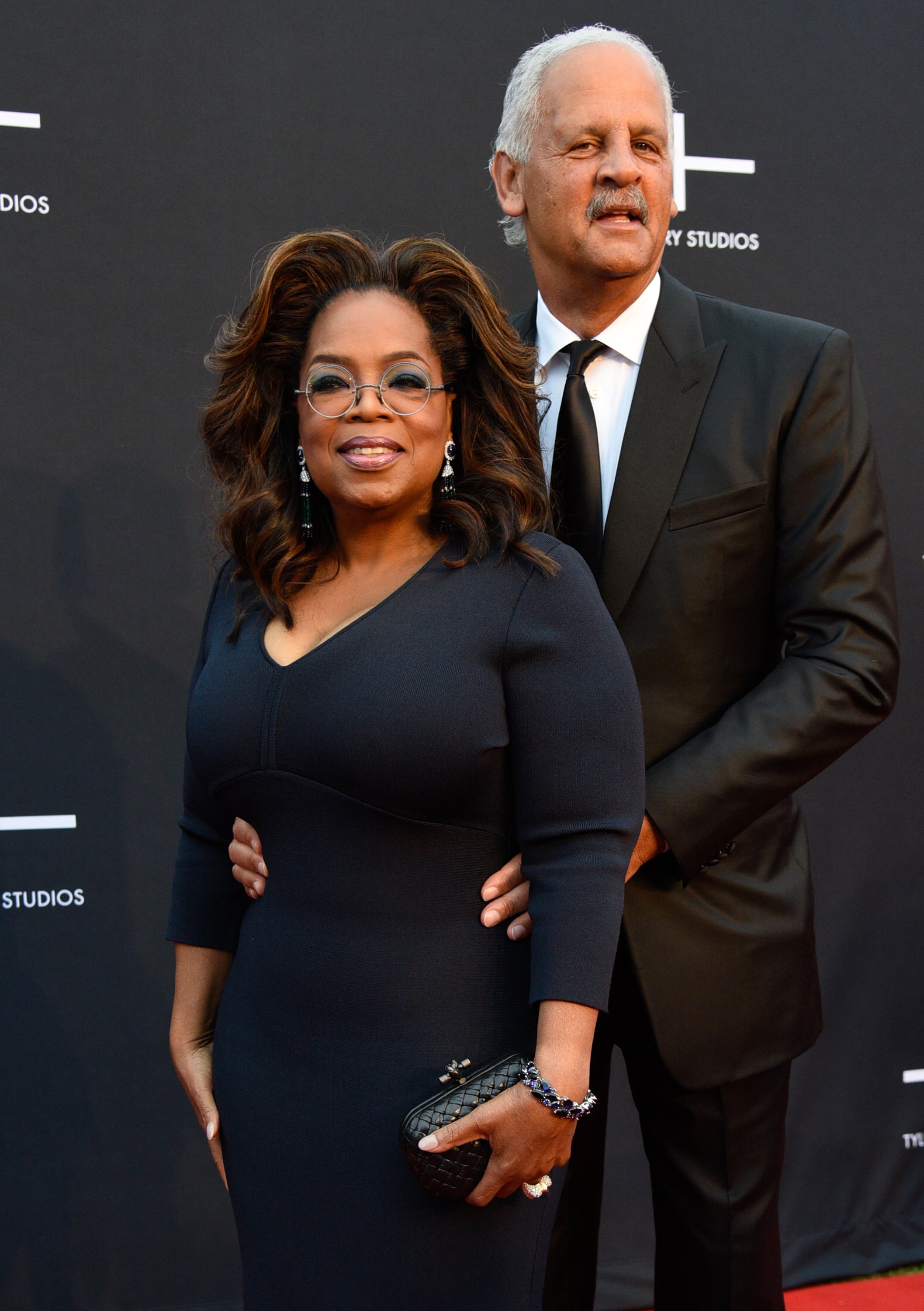 Oprah Winfrey and Stedman Graham attend Tyler Perry Studios grand opening gala on October 05, 2019, in Atlanta, Georgia. | Source: Getty Images.
Having been in her life since 1986, Oprah Winfrey's relationship with Stedman Graham is also heading towards four decades of shared love.
The pair reportedly met in Chicago during an Athletes Against Drugs charity event, and their love is still going strong, even though they decided against getting married.
Please fill in your e-mail so we can share with you our top stories!