Holly Robinson Peete and Husband Rodney's Journey to Accepting Son RJ's Autism Diagnosis
Holly Robinson and Rodney Peete's discovery of their son's autism redefined life as they knew it and sent them on a journey of faith and trust while strengthening their bond as a family.
When Hollywood star, Holly Robinson, and former NFL quarterback, Rodney Peete, discovered their son, Rodney Jr. (RJ), was autistic, they felt their world shift. RJ was 3-years-old when he got diagnosed.
In a 2010 interview, Peete recalled that it was not an easy transition process. First, he and Robinson were angry and in denial, and then, they came to a place of acceptance.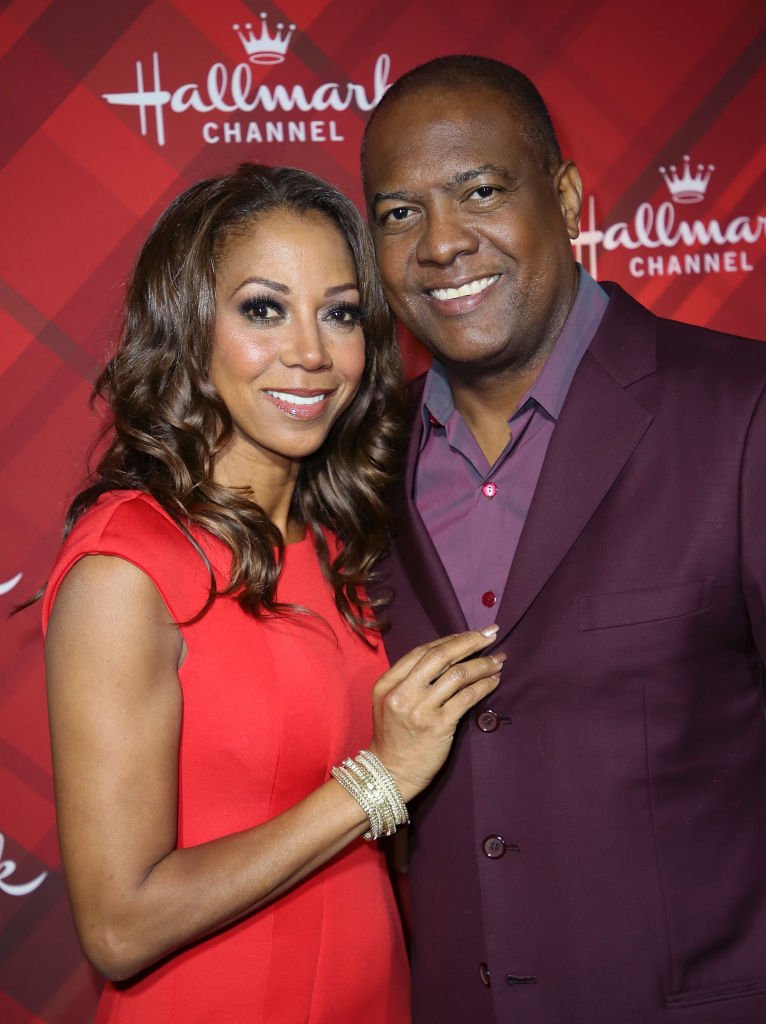 ANOTHER MAN'S LIFE
He admitted that he felt he was living another man's life and not his. The former quarterback said he thought to himself,
"… This is not happening to me. This is not my boy. I had all these expectations of what I wanted him to do."
The diagnosis was particularly hard for Peete to accept because the doctors told him and Robinson that RJ would never be "Normal," and do things like children his age. The doctors also said the then-child would never say to his parents, "I love you."
A MOMENT OF EPIPHANY
After the denial stage, the dad-of-four tried to fix things but couldn't. He noted that it was Robinson who filled their home with positive energy, and taught him how to face the diagnosis.
The foundation, which was created in '97, aims to provide hope to those living with autism
Things changed when the former athlete had a moment of epiphany and realized that he was missing out on his son's life. From that moment, Peete became invested in RJ's therapy and treatment.
NOT HIS SON
Ten years after that interview, the ex "Celebrity Apprentice" star and Robinson are proud parents to their son and are educating others on the subject. The mom-of-four told Parade in 2019,
"[We want] to go beyond the label and show everyone who [autistic kids] really are, and what they can accomplish."
RJ was able to go to a "Regular" school, and participate in sporting activities. Peete wrote a book "Not My Son," about how he struggled, and runs the HollyRod Foundation together with Robinson.
A STRONGER BOND
The foundation, which was created in '97, aims to provide hope to those living with autism. RJ helps out in the organization and holds a job as a clubhouse attendant for the Los Angeles Dodgers.
When Peete and Robinson are not creating awareness about autism, they are bonding with their children. The couple is also parents to Ryan — RJ's twin, Robinson, and Roman.
They had the latter in 2005, and in 2017, the couple recreated a family photo they snapped after they became a family-of-six. The picture was shared on Instagram by the Shade Room, and it showed the bond the family share.
Peete and Robinson also showed the world the love in their family with the reality show, "Meet the Peetes'." The challenges the couple faced made them stronger, and today, RJ tells his parents how much he loves them.