Eric Trump's Wife Lara Shares Her Workout Video & Fans Weigh In
Eric Trump's beautiful wife Lara offered her followers a glimpse into her workout routine, and fans were quick to respond to the "inspirational" video.
Lara Trump took to Instagram on Wednesday to motivate her fans with a short clip of her daily workout regiment, where she performed weighted squats and jump squats. 
Alongside the video, the campaign advisor to the President announced that nothing could be better, the first thing in the morning, than a healthy dose of physical training with Team Maloney, an NYC elite private trainer. 
ACTIVE LARA
As the elite trainer revealed on his Instagram page, President Trump's daughter-in-law was doing four sets, each of twenty repetitions, with a load of forty pounds on each hand. 
The fans of the celebrity television producer quickly gathered in the comments section to admire the hard work and dedication that she starts her day with, every day.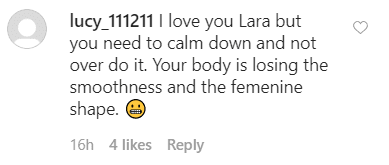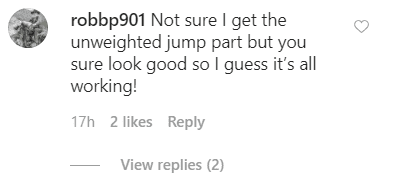 One fan confessed that it was Lara that inspired her to engage in a healthier lifestyle and to workout. The honest woman also mentioned that she was a bit sore, but she ended her comment in hopeful words, claiming that pain is gain. 
FANS REACT
A confused fan even questioned a segment of the prescribed workout routine, but he was forced to rest his doubts once he saw how fit Lara is, and finally concluded that "it's all working!"
Yet another fan exclaimed that the clip that Lara uploaded was simply "Inspirational." At the same time, another user followed the story and claimed that she was really very impressed by Lara's hard work. 
However, there was this one fan that sincerely asked Lara to calm down and not overdo the exercise. Apart from the harsh comment, the user was also accused of losing her feminine form. 
MARRIED TO ERIC
The beautiful influencer is married to the dashing Eric Trump, and the two even share two beautiful children together, Carolina Dorothy Trump and Eric L. Trump. 
In a 2016 interview with Lara on "Fox and Friends," Lara revealed that her first time seeing her husband was surprisingly normal, as the two met in a bar in New York City. 
Lara informed that she had simply chosen to be out in the NYC crowd, while she caught Eric's face that stood out from everyone. When their eyes met, it was an immediate intrigue for Lara, and she couldn't help but hope that Eric shared the feeling.
Well, Eric sure did, but the two of them took it slow as their first date was three months later and Eric was also persistent on not putting a ring on it until he was "very very sure" which was five years later in 2013 before getting married a year later.