Taraji P Henson from 'Empire' Makes Fans Swoon as She Kisses Fiancé Kelvin Hayden in PDA-Filled Photo
Taraji P Henson gave off black-love goal vibes in a recent photo where the actress was pictured kissing her fiancé.
In a recent Instagram photo, "Empire" star, Taraji Henson is seen kissing her fiance, Kelvin Hayden. The picture was all shades of cute and gathered several comments from fans who showed support for the couple's love story.
An Instagram user commented on the picture stating that Taraji and Hayden were couple goals while another user showed her support for black love.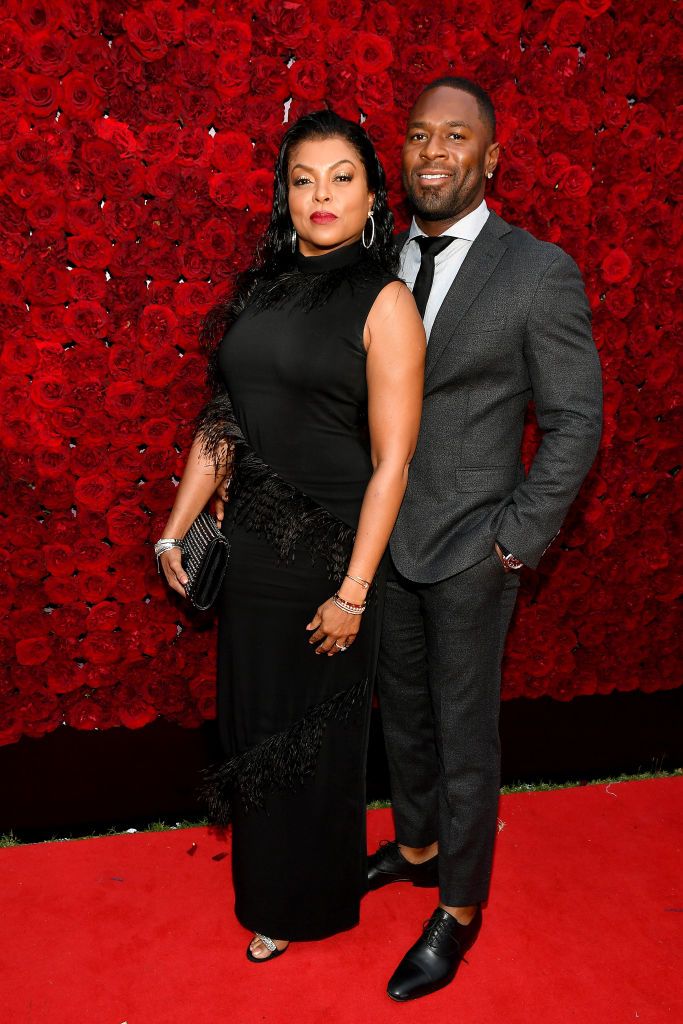 This is not the first time the couple would be getting cozy in public. In the summer of 2019, just months after their engagement, the couple enjoyed a boat day with friends in Chicago.
Taraji took to her Instagram page to share a series of cute photos with Kelvin in which they were all cuddled up and cozy.
The couple started dating after they met at a party that had been organized by Taraji's makeup artist to help her meet eligible bachelors. Describing their first meeting, the actress said:
 "We shook hands, and I swear I heard angels. That's the joke I tell. But he just felt right."
Taraji disclosed that the early times of their relationship were difficult because they both viewed each other in the wrong ways.
While Kelvin believed Taraji was a woman who got her way with men and moved on, Taraji thought of Kelvin as a good looking athlete who had his way with women.
She confessed that her opinion of Kelvin contributed to an initial breakup that they had. The "Acrimony" star explained that she would get back home from work to find him asleep and would assume he was exhausted from his cheating escapades.
Taraji and Kelvin made their relationship public in 2017, and the pair got engaged in 2018. 
Despite blocking his number and emails after the breakup, Kelvin worked his way back to the actress's life. The Superbowl champion showed up at her condo to explain his intentions for her with her family and friends present. This convinced Taraji that he was serious.
When asked if Taraji believes in the notion that once you do your work, love will materialize, the mother of one said:
"... It's a rewiring, and he's very patient with me. I'm grateful to God that I found a partner that I can work with, and that's what I prayed for."
In an interview with Extra, Taraji revealed that their plan to get married in April 2020 might not happen. Although she didn't share the new date for the wedding, she revealed that she was excited.
Taraji and Kelvin made their relationship public in 2017, and the pair got engaged in 2018. Although Taraji is eleven years older than her Beau, they seem more in love than ever!