Janet Jackson Looks Elegant in Hat with Fishnet Veil Covering Her Face in New Photo
Janet Jackson set off a new vibe with her striking black and white Instagram photo while sporting a stylish outfit and a hat with a veil.
Janet Damita Jo Jackson is a multiple award-winning performer and songwriter. She is famous for hits such as "Nasty," "Rhythm Nation," "That's the Way Love Goes," "Together Again," and "All for You."
While many will know the 53-year-old mother of one as an actress and singer, not many are aware of her modeling swag.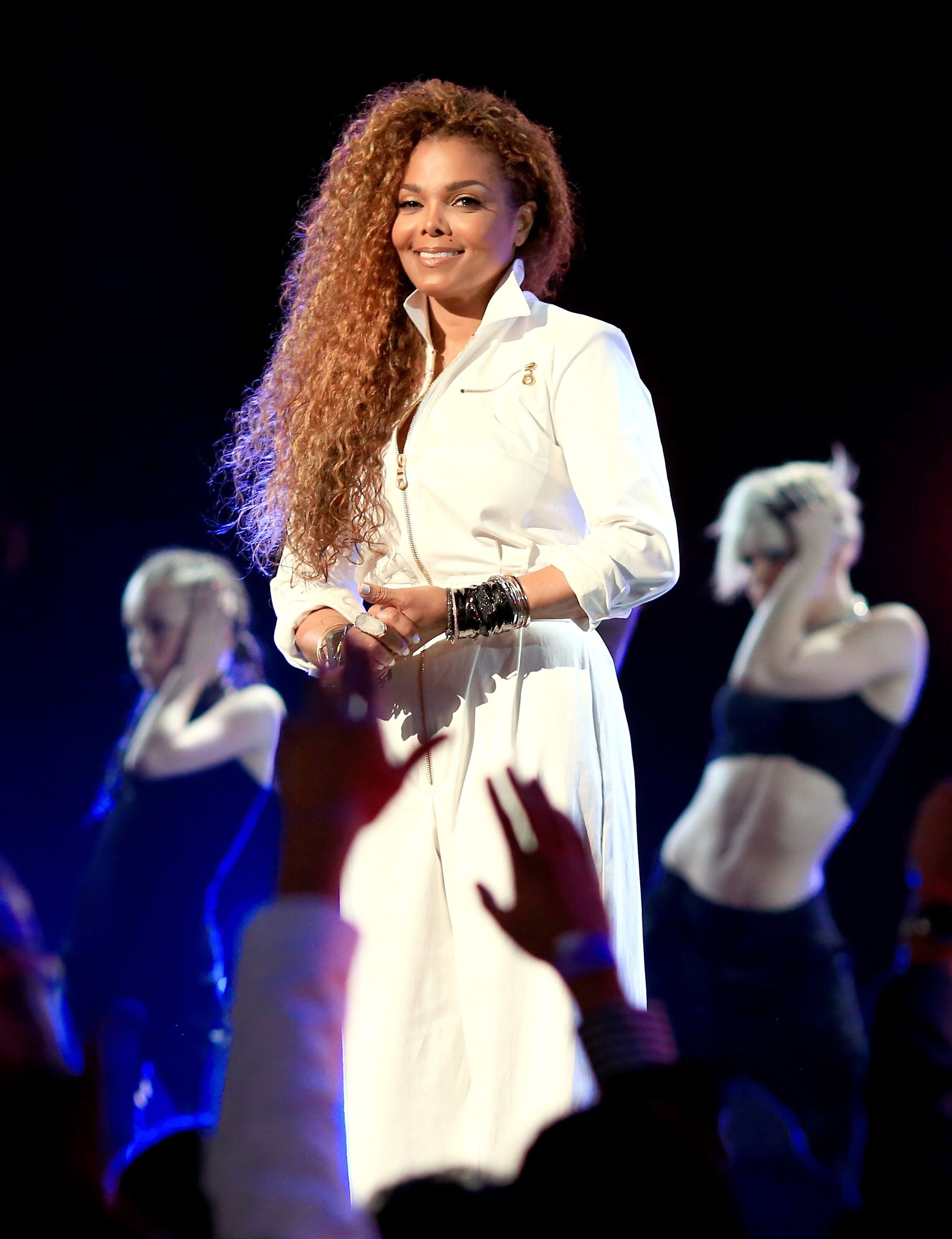 Despite being in her early 50s, the youngest member of the "Jackson Family" still has what it takes to turn heads. The singer proved this point in a grayscale Instagram photo that is nothing short of stunning.
In the photo, the "Rock and Roll Hall of Famer" sported a stylish blouse adorned on a black skirt. Draped on her shoulders was a striped coat. The highlight of the picture, though, was the hat with a net veil.
The 53-year-old mother of one posed in front of a Bentley, while showing off her modelling swag. In the black and white photo, the actress' face was partly covered with a low-hanging veil from her hat. One of her fans commented:
"Absolutely amazing!'
This comes as the legendary performer is set to go on a new tour across North America. The tour tagged "Black Diamond World Tour" will feature performances from her yet to be released "Black Diamond" album. 
According to "CNN," the singer will perform songs from her 12 multi-platinum albums. It would also include a special performance of "Rhythm Nation 1814," which recently marked its 30th Anniversary.  The tour would start in Miami on June 24. Other locations include New York's legendary Madison Square Garden and Staples Center in Los Angeles.
Janet's son, Eissa, is following in his mother's footsteps as an artist
The songbird recently appeared on "The Tonight Show Starring Jimmy Fallon" where she revealed the inspiration behind her song "Nasty." The idea came when she was working with Jimmy Jam and Terry Lewis in Minneapolis. 
The dancer revealed she was out to take a dancing lesson with a friend when some guys began to mess with them. She directed her anger into making the song "nasty," saying:
"...I came back to the studio that night, and I told Jimmy and Terry about my experience, and it turned into the song Nasty." 
Janet's son, Eissa, is following in his mother's footsteps as an artist. Still on "The Tonight Show", the Grammy award-winning mum revealed her son is "incredibly musical."
The television host, Jimmy Fallon, dug in for some more details. He asked the dancer what the young artiste enjoyed playing, and the answer was a violin which he converted to a cello.
The budding cellist got a cello when his mother's assistant taped a straw to the bottom of his violin.